Today's Gospel: John 21:20-25 - St. Charles Lwanga & Companions
It's hard to believe that after Jesus gives Peter a most important task, that of feeding and tending His sheep, Peter asks of John, the beloved disciple, "Lord, what about him?" It's easy to think Peter is comparing his mission to that of John's.
But there is something deeper in this passage. Right after the three-fold command to take care of the flock, Jesus tells Peter the manner of death he will bear. "When you grow old, you will stretch out your hands, and someone else will dress you and lead you where you do not want to go." I suspect Peter asks about John because he loves him, worries about him, the youngest of them all.
Jesus's answer seems harsh. "What concern is it of yours? You follow Me!" It is a reminder to all of us to follow Him, trust in Him completely, and do what He asks, even though we do not know what the outcome will be. We need to grow in obedience so that we can follow Him unto death as He died to save us.
Peter didn't know that John would be the only Apostle not martyred. The beloved disciple was banished to an island where he lived a long life and wrote one of the most beautiful books of the Bible, as a witness to the life, death and resurrection of Jesus. The ending is a surprise! How is it that the life and work of Jesus, who died at the age of 33, cannot be contained in all the books? It's because our God is without limits. His grace, His power, His might, His mercy, His love are inexhaustible.
[Tweet "We need to grow in obedience so that we can follow Christ unto death. By Vijaya Bodach"]
Ponder:
Do you share what God has done for you with your children, your parents, your relatives, your friends, your coworkers, and even your enemies?
Pray:
My dear Jesus, make me a witness to Your love and power in my life. Make me love You more and more so that I am ready to die for love of You.
Copyright 2017 Vijaya Bodach
Vijaya Bodach is a scientist-turned-children's writer, an atheist-turned-Catholic. She is also a wife, mother of two teenagers, pet-wrangler, teacher, speaker, Latin Mass lover, and chorister. She is the author of over 50 supplemental science books for children and 60 magazine pieces in leading children's magazines. She writes about family, faith, books, and writing at www.vijayabodach.blogspot.com.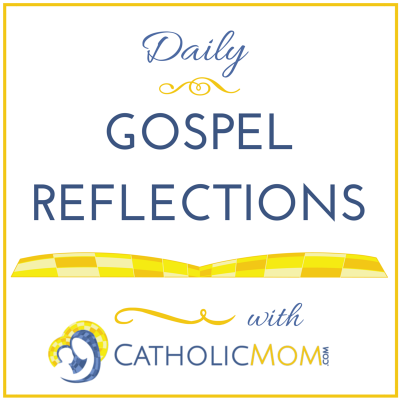 About the Author