I met Dawn Eden Goldstein a few years back at a spiritual conference in Chicago. I was introduced to her through a mutual friend. It was a great opportunity to listen to her speak about her writings and her life at this conference. I'm happy to tell you about her latest book, Remembering God's Mercy (Ave Maria Press, 2016). It's one of those books that makes spiritual concepts easier to understand. Dawn does an excellent job weaving in her own faith journey along with meditations on the lives of Pope Francis and two saints. In addition, Dawn recently received the first-place award in the Inspirational category of the Association of Catholic Publishers' 2017 Excellence in Publishing Awards for this book!
Dawn has had an interesting life and faith journey. She grew up in the Jewish faith and by the grace of God in adulthood, she converted to Christianity and later to Catholicism. She was moved so much by the faith, she began a journey to become educated in theology. Dawn has earned her doctorate in theology, and she teaches at a prominent seminary in England. Her latest book is spirit-filled, healing and easy to read. This book will work well for summer book clubs and reflection groups, and is a good choice for busy moms too!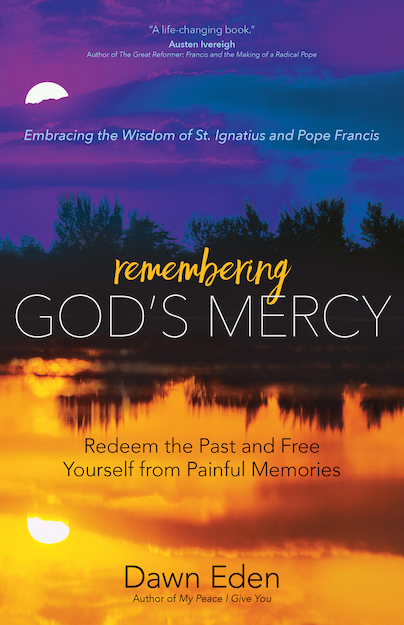 Focal Points of Remembering God's Mercy
There are three main focal points in this faith-filled book. First, Dawn's personal conversion and healing which includes the pain of her past and in finding peace in God is a true focal point. Dawn's short reflections on how God has brought her healing and love are profound. She was immersed in the secular world in her early life and later on became a prominent writer in the music industry. The process of her opening herself to God's will and his love is one most of us can connect with well. Dawn reminds us that God holds all events and our memories close to his heart. He can bring us inner peace and healing.
Pope Francis
The journey and life of our current Holy Father Pope Francis is probably the most prominent point in the book. We learn of the Pope's life-threatening bout of pneumonia which affected his relationship with God as a young person. I really enjoyed reading more about the life of Francis and how he became such an empathetic and loving priest. Dawn's own personal connection with him drew me even closer to the Holy Father and t0 God. The Holy Father was led on a journey early in his life which has made him into the man of God he is today. We learn more how he contemplated the Lord's Passion and how his own suffering during times of struggle helped him to feel the pain of those who undergo great trials in life. I found Dawn's writing on the Holy Father the point of the book I enjoyed most.
St. Peter Faber and St. Ignatius
In addition to the Holy Father, Dawn touches on the lives of St. Peter Faber and St. Ignatius. Dawn points to the fact that these two great saints had a special impact on Pope Francis' early life. Ignatius suffered the loss of his mother at a young age and lived apart from his family. During many trials and physical sufferings, Ignatius developed his own style of prayer and discernment of spirits. St. Peter Faber was a student of Ignatius and an early member of the Society of Jesus. He suffered from depression and anxiety, and wrote in his diaries how God guided him through difficulty and drew him ever closer. The examples of these two saints in Remembering God's Mercy are thought-provoking, and I was drawn into my reading.
It's always an honor to write a review for a book for someone you know and consider a friend! I truly enjoyed this writing by Dawn Eden Goldstein. This book has enlightened my soul. I have taken the information I learned and have applied it to my life. Since I am also fond of our current Holy Father, I would say it's a must for those who love Pope Francis. For those who may misunderstand the Pope, this book will be an eye-opener in a positive way. The reader will understand more fully the Pope's sufferings and relationship with the Lord. In the process, you will love Dawn's writing and become a fan. Consider reading this awesome book. It will draw your life closer to Jesus and Our Lady!
Buy this book through our Amazon link and support CatholicMom.com with your purchase!
Be sure to check out our Book Notes archive.
Copyright 2017 Anne DeSantis
About the Author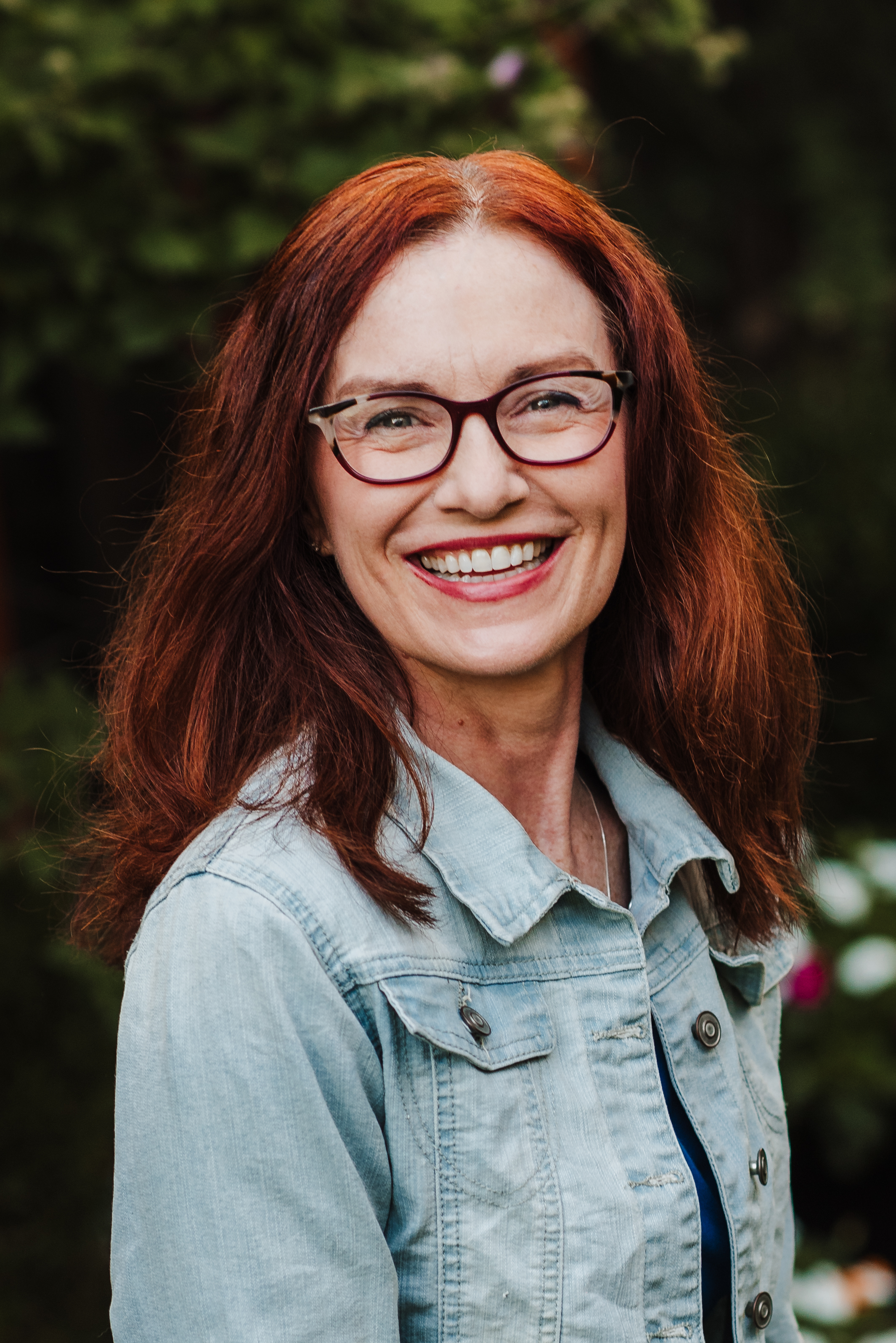 Anne DeSantis, MA Theology, is the author of the book Love and Care for the Marginalized: 40 Meditations for Catholics. She is a wife, mother, podcast and TV host, and the Director for the St. Raymond Nonnatus Foundation at Nonnatus.org. Learn more about Anne at AnneDeSantis.com.