Have you and your husband ever dreamed of someday making a pilgrimage to Europe? Maybe you'd visit Poland or Lourdes or Fatima or Rome. My husband and I have had that ideal trip in our heads for some time. "Oh, we'll go on our 25th anniversary." (Which, when it came, I had literally given birth to our daughter, Esther, two weeks before. This was not a good time for a trip out of the country.) And so when our 30th anniversary came, we started talking and praying about that dream trip. Would we be able to go?
With two children in college and a daughter getting married in the fall, it was pretty hard for me to rationalize the couple thousand dollars in airfare that it would take for us just to get there and back. We decided that it would have to wait. Someday . . .
We had talked about a trip or even a pilgrimage in our own country. Perhaps the California Missions. Isn't the drive up the California coastline supposed to be beautiful?
My research confirmed that it would indeed be a beautiful trip. Now I waited for that "sign" from God that this would be something we should do.
My answer came by way of the internet. That budget airline with the animals on their tails sent me an email with their "deals of the day," a flight to LA for only $59. (I've had experience with this airline before—and I've landed safe and sound multiple times with them. Don't worry.)
The next email in my inbox was from Franciscan Media. They announced a new book by Stephen Binz called Saint Junipero Serra's Camino: A Pilgrimage Guide to the California Missions.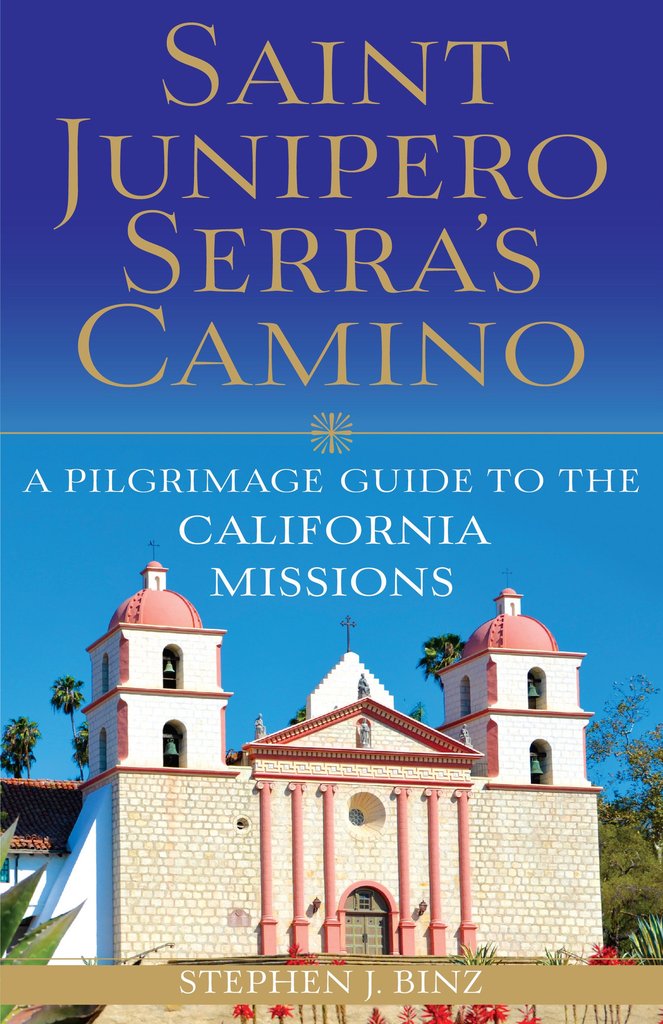 This was all the "sign" I needed, so I booked our trip for June, ordered the book, and surprised by husband with both the airline tickets and book on the actual day of our anniversary.
After reading the book and doing a little more research with Google Maps, we had fun planning our trip. Here is a picture of the map of our trip that I made for ourselves and the kids so they could see what we were doing. The squares mark the missions. The pentagon symbol was where we lodged for the night.
Although many pilgrimages take place on foot, we opted for a more convenient method—a Camaro Convertible. There's something iconic about driving along the coast in a convertible, and we didn't want to miss out on this experience. Besides, the Camino Real, which is what the road connecting the California Missions is called, is mostly the modern day highway 101. It's not very hospitable to pedestrians. We also could only be gone for a week, so our time was limited. If you ever travel along this route in California, you will notice that it is lined with these mission bells.
In chapter 1 of his book on the California missions, Stephen Binz says,
"St. Junipero Serra's Camino is an idea way of pilgrimage . . . it challenges the traveler to make a transforming journey, an internal journey that parallels the external trip. In traveling this road, pilgrims encounter holy places, communities of faith, occasions for meditative prayer, and prospects for inner healing—opportunities to align their lives more closely with the Gospel in order to become missionary disciples of Jesus."
This is a fitting description of what happened to us.
Each mission was similar, but unique. In all, we visited 15 missions. We entered each mission and took in what it had to offer. Some emphasized the history of its origins. At others, we learned about Saint Junipero Serra and other Franciscans who labored to evangelize the Native Indians. Some were active parishes where we attended Mass with the parishioners. At every mission we witnessed the faith of the church and saw families, couples, and individuals deep in prayer. All of the missions had beautiful art from Spain, Mexico, and some created from the Indian people themselves.
At each mission, we'd first take a tour, usually self-led. With so much art, history, and other interesting surroundings, it was hard to quiet the mind for prayer. After we had a while to take it all in, we made our way back to the mission chapel for a quiet time of prayer. We usually ended our time at the mission with the brief readings and prayers that are in the Stephen Binz book. He provides a simple prayer service written for each mission that can be read and prayed alone or with a group.
With all this time to pray, I tried to spend a lot of it just listening to what God wanted me to hear from Him. I definitely felt that urge to evangelize, just as the priests who built these missions wanted to win the hearts of these people over to God. I spent a lot of time praying for family and friends. Many rosaries were said as we definitely felt the presence of Our Lady of Guadalupe, whose image was portrayed in all of the missions, accompanying our pilgrimage.
Both my husband and I experienced a renewal of our marriage relationship. Busy families, jobs, and lives had left us with little time for each other. We needed some time to reboot our marriage. This pilgrimage gave us the opportunity. We had lots of car time to talk together. And after time spent in the presence of God and surrounded by beauty of the missions and the California coast, we were able to open up to one another and talk more deeply and listen with more empathy. Our love was rekindled, in spite of occasional arguments over directions in the car, a lost room key, and the AC too cold.
We also fell in love with St. Junipero Serra and the California Missions. Some missions had a simple beauty. Others were magnificent. Some were in ruins, but spoke more realistically to us of the people of the past. Each had its own unique personality, like meeting a new friend.
[tweet "Don't miss the opportunity to take a #pilgrimage with your spouse! -@CatholicFC"]
If you are looking for a pilgrimage for you and your spouse, you don't have to leave the country. In fact, you may even have a place of pilgrimage in your own state. Don't miss this wonderful opportunity of fun, prayer, and time together. Sometimes we have to get up and leave the ordinary to experience and listen to God. We can't recommend too highly the California missions to do just that.
Buy this book through our Amazon affiliate link and support CatholicMom.com with your purchase!
Copyright 2017 Tami Kiser
About the Author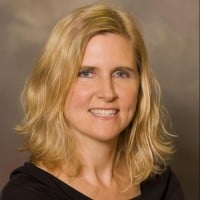 Tami Kiser is a wife, mother, teacher, author, and speaker. She runs a video production studio featuring Catholic speakers. These can be purchased or viewed on Formed. She also is the co-owner and host of a new Catholic Retreat and Cultural Center in the Carolina Mountains called Heart Ridge. She has taught everything from NFP, Zumba, cleaning toilets, Catholic crafting, the hula, bullet journaling, tap dancing, and liturgical living to Saxon Math 54 for the 10th time.