As an advocate of the "Truly Rich and Blessed" life, which is all about "growing our faith, loving our self, strengthening our relationships, maximizing our resources, and delighting in our discoveries and experiences," I firmly believe in the power of reading books -- especially to and with children.
I base this belief on my own experience as a mom to four wonderful kids. Books are wonderful tools that we can use to teach our children while strengthening our relationship with them, too. They are also great for building up "the moral life of the child," something which fellow Catholic mom and writer Leila Marie Lawler advocates on her own website.
Now, we all know that there are many, many books for Catholic kids out there, so I thought of making a short list of books we have read and enjoyed over the years. My prayer is that this will help jump start your family's journey of using books to deepen your faith, or maybe even rekindle your family's love for books.
[tweet "Jump start your family's journey of using books to deepen #faith. -@tinasrodriguez"]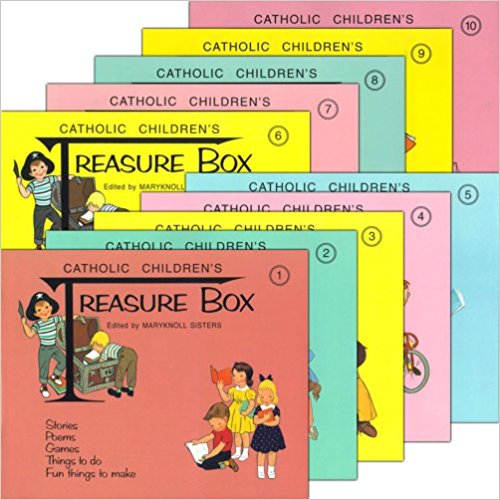 I first read about this classic set of books on fellow Catholic homeschooling moms' blogs when our eldest was around 5 or 6 years old but only dreamed about owning it because we are in Manila and generally can't afford to have books shipped over to us from the U.S. So you can imagine how extremely grateful I was when TAN Books sent us a complete set to call our very own -- I literally shed tears of joy when we finally got the package!
The books have since become one of our family's top choices when it comes to read-alouds, especially for the younger kids. The stories are simple but have profound lessons about our Catholic faith, and have beautiful "vintage" illustrations.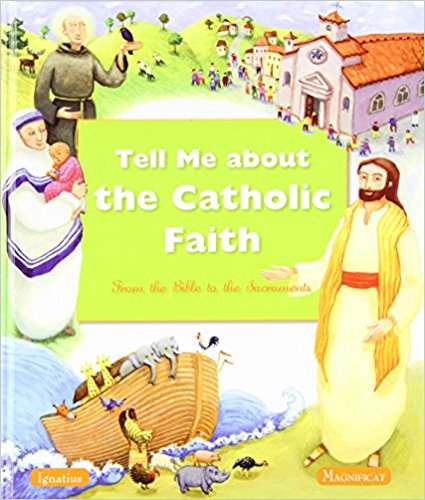 This is another title that I first came across while reading Catholic homeschooling moms' blogs. I was able to buy this book locally from the online store of my friends, who also happen to be Catholic homeschooling moms. The book contains inspiring, easy-to-tell stories with beautiful illustrations that cover different topics about our faith -- the Bible, the history of the Church, and the beliefs and sacraments of Catholics. It also includes lives of important saints. We use it as a read-aloud during our "formal homeschooling" time but, really, you can use it anytime you wish!
This series of books was introduced to us by no other than their author herself, Lisa Hendey, the awesome mom who founded CatholicMom.com. Knowing how much I wanted the books for our kids, Lisa kindly sent us copies of the first two books in the series, The Secret of the Shamrock (about St. Patrick) and The Sign of the Carved Cross (about St. Kateri Tekakwitha). You can get more details about each book in the series here.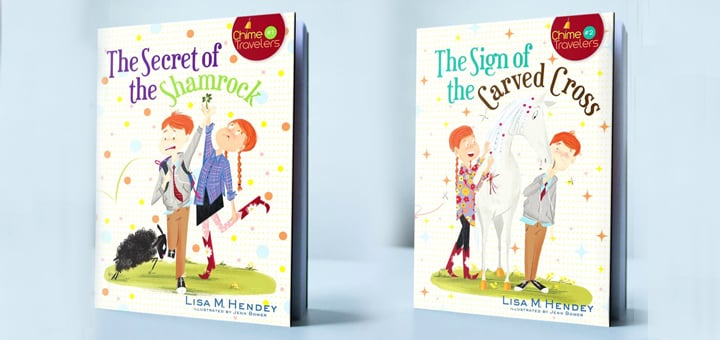 My kids loved listening to me (or my husband) read aloud these books, and would usually ask for "just one more chapter, please?" whenever we would do so. If we chose not to do so, they would sometimes go ahead and read the next chapter themselves! ;)
Each book also contains discussion questions about the particular saint featured in the book, sacraments, and other aspects of Catholic life. I highly recommend these books to all Catholic parents and even non-parents who have kids in their lives! (Which reminds me, my kids have been bugging me to try to get the remaining titles in the series!)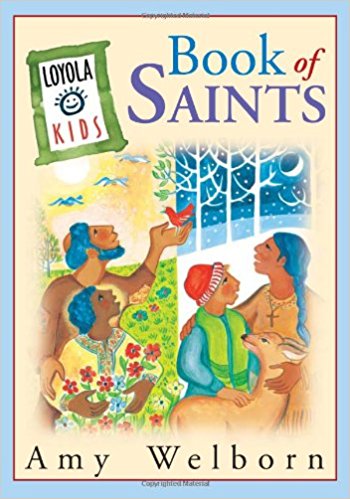 This is another book that I was able to buy locally via my friends' shop. It has since become one of our favorite saint books.
Written by bestselling author Amy Welborn, it contains more than 60 stories of saints, which also incorporate real-life applications and important information about each saint. It does not have many illustrations though, so younger kids might look for "more pictures." Based on our family's experience though, it works well as a read-aloud, even for children as young as 3 years old. Personally, I am learning a lot about the saints alongside my kids!
So there you have it: a list of books for Catholic kids that I hope you or someone you know will find helpful. Remember, reading good Catholic books to our kids is a great way for them to learn more about our Lord and His Church! But don't take my word for it -- here is what Saint John Bosco has to say about that:
Only God knows the good that can come about by reading one good Catholic book.
Now, I'd like to know: Have you read any of the books in this list of books for Catholic kids? Or maybe you have your own book titles to recommend? Please feel free to comment below!
Be sure to check out our Book Notes archive.
Copyright 2017 Tina Santiago Rodriguez
About the Author

Tina Santiago-Rodriguez is a Catholic wife and home educating mom by vocation, and a writer and editor by profession. Among her different roles, she believes that her most important "work" is to be a helpmate to her husband, and to raise her kids to be "Kingdom-Seekers." Find out more about Tina through her website: Truly Rich and Blessed.