Today's Gospel: Matthew 13:1-9 - Sts. Joachim & Anne
Good seed needs good soil.
I grew up near a lake around which people would gather at different times of the year. Fishing season would bring crowds. Weddings would bring parties for photos. Christmas season would bring bonfires and ice skating if it was cold enough. If nature cooperated, people would come.
Today's parable has something of the same relationship. Seeds need to fall. Soil needs to receive them. Jesus itemizes the many different ways seeds can fall yet fail to thrive. But when good seed falls upon good soil, it is clear to the EYE the abundance that occurs. Yet, Jesus ends his parable saying "Whoever has EARS to hear ought to hear…" It is a challenge to us. Jesus presents simple, common-sense knowledge. The surprising challenge is that if we know this simple truth about seeds and soil, why is harvesting so difficult?
Today, Jesus climbs into a boat and preaches to people along the shore. He must have seen the water and rocks, the birds flying overhead, and the gentle sloping change of vegetation from the shoreline to the first bushes and trees up to the hillside grazing and farming areas. No one would try to plant olive trees in the sea any more than they would try to fish on farmland. Circumstances matter. Maybe that's what He saw when He spoke.
But what if the words we HEAR are the seeds of wisdom Jesus is scattering? Well then, suddenly we are challenged to grow that seed in the best soil our knowledge and common sense can muster. If our own nature cooperates with grace, God's abundance will come.
[Tweet "If our own nature cooperates with grace, God's abundance will come. By @TribePlatypus"]
Ponder:
Are you a seed that needs to thrive but cannot or are you soil that wants to nourish new life? Listen to the wisdom of Jesus.
Pray:
Jesus, all about me is possibility and more than enough doubt and negativity to smother it. Help me listen closely to how I might prepare better soil to receive Your good seed.

Copyright 2017 Jay Cuasay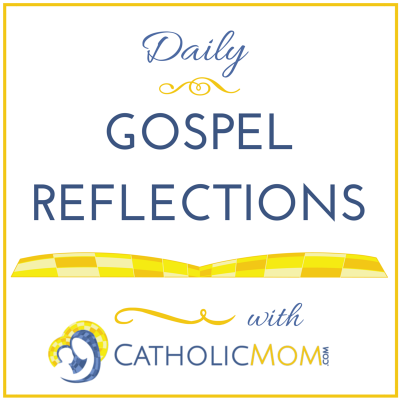 About the Author

Jay Cuasay is a freelance writer on religion, interfaith relations, and culture. A post-Vatican II Catholic father with a Jewish spouse, he is deeply influenced by Christian mysticism and Zen Buddhism. He was a regular columnist on Catholicism for examiner.com and a moderator and contributor to several groups on LinkedIn. His LTEs on film and Jewish Catholic relations have been published in America and Commonweal. Jay ministered to English and Spanish families at a Franciscan parish for 13 years. He can be reached at TribePlatypus.com.