Today's Gospel: Matthew 13:18-23
I have some friends who live in Lebanon. During the 100 Days war in the late 1970's, Naji's family fled the country. After attending college at Notre Dame and marrying Jill, Naji moved back to Lebanon.
One of the ventures they started was a vineyard. I asked them, "Why a vineyard?" Besides the region being known for centuries as wine country, Naji told me it was because it was a long term investment. It takes years to produce wine. Years for the vines to grow and mature and years to age the fine wine. He told me they wanted to let the local residents know that they were there to stay.
When I read this explanation of the parable of the sower, I think of Naji and Jill and their long term investment. I also think of my own spiritual journey which started with a huge bang some 16 years ago. One day, after an encounter with confession, I knew in my heart that God was real and He knows me and loves me. I received the word of God with great joy, but did I have roots? Was I making the long term investment? I hope I do and I strive to, but when tribulation comes, will I fall away?
Naji and Jill's story reminds me that my roots are not just for me, they are for those around me. When they planted the vineyard, people returned to the region. (You can read more about their story here.)
They employ people in the town, farm the land and now they have built a hotel and a library! People count on them. Their investment is for much more than themselves and my investment is for more than just me, it is also for those around me. On days when tribulation comes, it is for those around me that I stay rooted.
[Tweet "Who are those around you that benefit from you being invested for the long term? By Sharon Wilson"]
Ponder:
Take a few moments today to reflect on your journey toward Christ. Who are those around you that benefit from you being invested for the long term? How do you draw strength from them and for your community of faith?
Pray:
Dear Lord, help me to be rooted in Your love for the long term and not be a seed on rocky ground. Let me also know that Your love is a long term investment in me, rooted there to grow for not only myself but for those around me.
Copyright 2017 Sharon Wilson
Sharon Wilson – Wife, Mother, Writer and Catholic Speaker. Sharon is the Chief Operating Officer for WINE: Women In the New Evangelization, Sharon has a degree in education and has worked as a freelance writer, respect life advocate, a teacher, in radio advertising, as a department store buyer, and in youth advocacy. She even rode an elephant in the circus once! Sharon speaks, writes, and shares about God's healing, and about the great gift of being Catholic. Sharon lives in Faribault, Minnesota with her husband Dave, and with her children Gabe and Courtney. Find more at www.glorifiedwounds.com.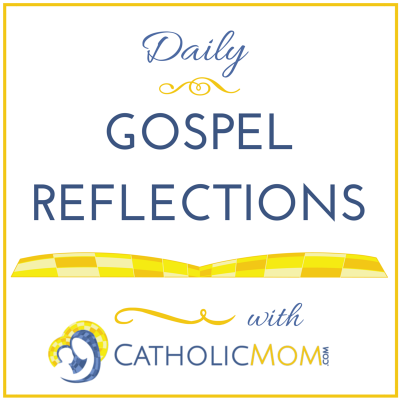 About the Author