First all, no disrespect to grandmas or old Catholic traditions. I adore old Catholic traditions. They feel like familiar, warm, cozy, blankets that draw me closer to Jesus. But sometimes . . . just sometimes . . . I want something fresh and modern. I want my Catholic faith to meet me in 2017.
So when I saw the 2018 Liturgical Calendar by Jessica Connolly of Telos Design, I was so pleased. It's my Catholic life merged with my love of minimalism on a beautiful poster.
This poster was so fresh and . . . adult that I decided to hang it in my office instead of in a family space like I first thought I would. I wanted it to be mine and in a place I would see it often, next to my computer. I knew my kids wouldn't appreciate it much anyway, so I didn't feel bad keeping this for myself.
Why should we all hang liturgical calendars in our homes? Because we are Catholic.
We should live our life according to the rhythm of the liturgical year. We need to be aware of the changing seasons and our lives should reflect those seasons into the world. We should be prepared for every Solemnity.
When someone comes in my home, I want them to know I'm Catholic. I want them to see my "weird" calendar and ask me about it. I think having a beautiful and modern one will open up more possibilities for conversations. This is a lovely and subtle way to create opportunities for evangelization.
It's time we start living our Catholic faith all year 'round and not just on Sundays. Putting a liturgical calendar up in your house is a great first step.
Even if you manage to celebrate a few more saints' days this year, that's already a huge step to integrated Catholic traditions into your life. The artist has some saints' days listed, but you can opt to buy a personalized calendar with your favorite saints' feast days listed - how cool is that?
[tweet "Why should we hang liturgical calendars in our homes? Because we're Catholic. -@SterlingJaquith"]
Jessica has designed something truly beautiful and I think we could all use a little more beautiful in our life these days. Also check out her lovely framing options, which I thought were really reasonably priced!
This would make a lovely present for a friend! Make sure you order one before Advent 2017 because that is when the Catholic new year starts -- AND if you order one this month (August) and use the coupon code AUG17B you can save $5 on any of the liturgical calendars.
Where would you hang this lovely piece of art in your home?
P.S. If you're looking for one to put in your kids' room, I like this one from Happy Saints. They're never too young to start learning about living liturgically!
---
Copyright 2017 Sterling Jaquith
About the Author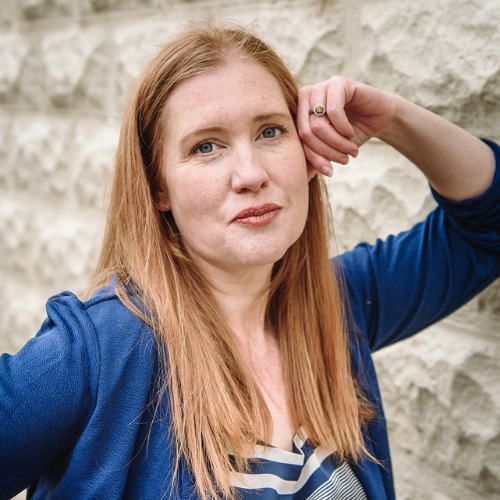 Sterling Jay is a Catholic life coach. She is a wife and unschooling mom of 6 young children and lives in Boise, Idaho. She is a co-host of the Made For Greatness podcast. As an adult convert, she loves sharing her passion for the faith. She believes Catholic moms can change the world! Learn more at MadeForGreatness.co. See her books on Amazon!