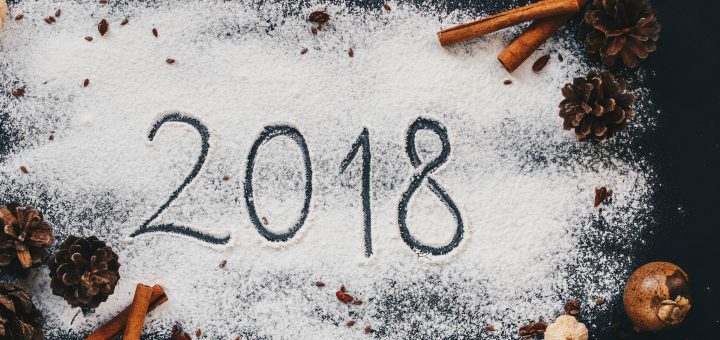 By Marco Verch via Flickr (2017), CC BY 2.0[/caption]
1. Get yourself a patron saint for the year
There is a fabulous resource that is just two clicks away from naming a saint for you for the year. It was created by Jennifer Fulwiler and is called the Saint Name Generator. I've done this for the past several years and it's always such fun. I thoroughly enjoy learning more about my saint (last year was St. Josephine Bakhita), and I've found it curious, year after year, how much my saint's name comes up either in general conversation or just randomly in my brain during the day. Great quick prayer opportunities!
2. Make a book challenge list
This can be simple, but so rewarding: create a challenge list for how many books you'd like to read this year. Last year was the first year I did this, and I used the Goodreads website to help me navigate and keep track of books I have been reading. Though I used a site, you can just as easily make a note on paper or computer to keep track! I set myself a reasonable goal (15 books, which compared to other people's goals was super low) and I actually achieved it! In fact, I'm now one book over my final goal, which is quite the win in my book. You can set whatever number you think would be good to set, and then go forth in the world! Another reason that I like Goodreads so much is that I can connect with friends on there and steal ideas for what to read from their lists. It has taken the work out of figuring which books to read, which is very helpful when I feel frazzled most of the time (don't we all?!). They also have a list of the best books of 2017 -- another helpful tool! And there are Catholic groups on the site, like The Catholic Book Club, Catholic Readers, and Catholic Fiction. There are lots of opportunities to grow in our faith and in other areas!
3. List 5 activities to do with your family this year
For instance, you could choose going for walks, marathon LOTR, or pick up a new sport/activity, just to name a few. This is a new one for me -- there are several things I've thought to myself over the past year that would be good for us to do, but did I do them? No; no, I did not. My plan for this next year is to list the five things I'd like to do, and then I can plan it and I'll have the satisfaction of crossing them off my list as we achieve them. On my list this year are: after-dinner Bible stories one day a week, play Yahtzee together a couple times a month (or more!), learn chess together, learn some conversational Italian together, and attend family adoration once a month. Some of these are educationally oriented (we homeschool, so I hit two birds with one stone) and others are to help build up our family life, which can get lost in the frazzled day-to-day survival.
4. Start a grateful list
You've heard about being grateful, perhaps even how it can affect your mental neurons, reworking them into a more positive outloook, or maybe you've read Ann Voskamp's book One Thousand Gifts (purchase link for US). One way or another, there's no better way to evaluate whether this practice is worth it or not than to jump right in. The easiest and simplest way is to list three things for which you are thankful sometime during the day or throughout the day. I picked up this practice (and then after awhile it drifted into non-existence) while reading Ann Voskamp's book. She has a lot to say about gratefulness, even giving a short TED talk on it. I'm kickstarting this again in 2018 because I like the way it changed my perception -- it created a more positive outlook in my day and I found myself giving thanks to God more often -- a win in my court!
5. Highlight 3 saints you'd like to celebrate and learn more about this year
This can easily become a family project as well; perhaps you've wanted to know more about that mystical St. Benedict (purchase link for US) living out in the desert, or St. Hildegard of Bingen (purchase link for US) and why she's considered a Doctor of the Church, or maybe that random saint you received from the saint name generator -- how much do you know about him/her? They'd make a good study. Or, perhaps you've had a feeling that a saint has been stalking you (Spoiler: turns out I was pregnant with a baby that just missed this saint's feast day). Whoever it is, you can name three saints and set out to learn more about them this year. I find that when I name someone (one year it was St. Francis), I found that my interest level heightened my awareness of information about that saint whenever it came up. God (and his saints!) will not let you down in this opportunity! Always the best advice I've received about anything follows this simple acronym:
Copyright 2017 Jane Korvemaker, CC BY-ND 4.0. All rights reserved.[/caption] It is easier to succeed in small easy steps!
What are your simple plans this New Year?
---
Copyright 2018 Jane Korvemaker
About the Author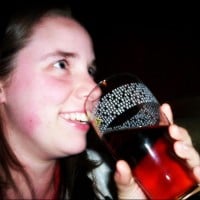 Jane Korvemaker loves food, family, wine, and God (perhaps not in that order). She holds a Certificate in Culinary Arts, which pairs perfectly with her Bachelor in Theology. A former Coordinator of Youth Ministry, she writes from the beautiful and cold province of Saskatchewan, Canada. She works from home and takes care of her three very hard-working children. Jane regularly blogs at AJK2.ca.