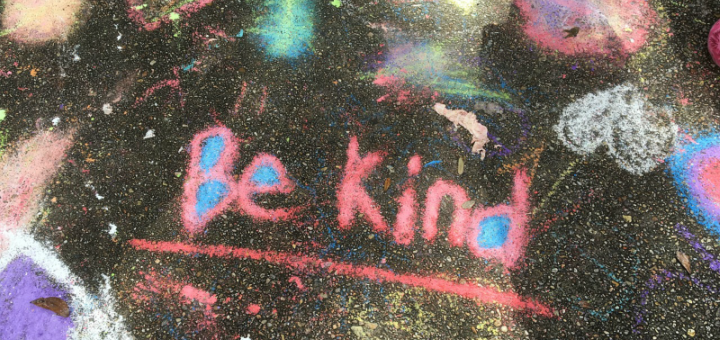 Pixabay (2016), CC0 Public Domain[/caption]
"Some people come into your life as a blessing. Some come into your life as lessons." (Mother Teresa)
"What is your superpower?" I jokingly asked my daughter Kaitlin one day. "My superpower is kindness," was her reply. I affirmed her with "Of course it is, Kaitlin!" She will always be our, kindhearted, baby girl, even if she is all grown up. She is the daughter who sends us flowers on her birthday, gives without asking for something in return, and always says thank you. Her gifts include something meaningful, and often she gives quality time, which is my favorite gift of all. The Roe family was visiting us at our home in Merritt Island, Florida to announce that they were adding to their family. We were overjoyed. Patrick and I decided to take the four older grandchildren for a walk in the summer sunshine. We felt that the tired pregnant mom and her hubby needed a break after the long drive from Georgia. One granddaughter, Emily, and I were walking together and talking about the new baby to be. I said, "So, Emily what shall I give your new baby sister to welcome her?" Without skipping a beat, Emily replied with eyes wide, "Nana, accessorize!" What Emily did not know was that I was praying about a tag line for my new ministry. Her words were my answer. I chose "Accessorize with Virtue" for the tagline, as I began the Little Pink Dress Ministry. God has a way of confirming His word! After a phone conversation with my daughter Amanda Joy, one year, I was inspired by her family's Christmas challenge. Their challenge was to do random acts of kindness. Amanda discovered a website, KindSpring.org, which was established to promote kind deeds. Amanda and her three daughters graced the Louisville, Kentucky area with various acts of kindness that would make even jolly old Santa proud. Some of the girls' favorites were placing dollar bills around a store, baking cookies for their ballet teachers, and putting a gift card in a random book at Books-a-Million. Some unsuspecting recipients sure got a Merry Christmas surprise! Life is a learning experience. You can learn something from everyone and everyone can learn something from you. I learn so much, not only from my family and friends but also from the people I encounter daily, and from the saints. I make it my aim to implement these learning experiences into my life. When prayerfully discerning a News Year's Resolution for 2018, I could not help but think about this Christmas challenge Amanda and her girls took on, about Kaitlin and her "superpower," and about Emily's word, "Accessorize!" I decided to propose a "Kindness Challenge" for the readers of this article. Think about it, brothers and sisters in Christ, if we truly want to draw others to Christ, we have to put on Christ and walk in virtue. By letting His light shine through us, we can make a difference in our own little corner of the world. Random acts of kindness sometimes go unnoticed, unlike an important title or an award on the wall of an office. These deeds sometimes bless many, and sometimes only one. Why not make a personal decision to practice kindness, by sharing your time, your talent and your treasure? Pray that God will give you the grace to pause when someone needs you and listen between the lines. Try to notice when another has fallen into one of life's trials they did not see coming. Be willing to offer the words, "Can I help?" followed by the actions needed. Aim to make a difference. No matter what you say, your character speaks louder than your words. What is your character saying about you? Character counts, so take the time to be kind and "accessorize with virtue." Do you remember the old song, "Rainy Days and Mondays," by the Carpenters? Do rainy days and Mondays ever get you down? How can you turn that around in 2018? Let's work together to make "Rainy Days and Mondays" the best days of the week. Let's make every Monday "Random Acts of Kindness Day" in our corner of the world. In case of rain, no matter what the day of the week, double up on your kindness and give it away, even if it is not a Monday. Try to be someone's "umbrella," protecting them from a stormy day. Mother Teresa suggested that if you have nothing else to give, than give a smile. A smile seems like a little thing, but once given away it can make a big difference. She also stated, "Peace begins with a smile!" Don't let rainy days and Mondays ever get you down again! I challenge you to spread God's love through acts of kindness and light up your part of the world. If each person does their part, with God's help, maybe we will make rainy days and Mondays the best days of the week for everyone. Let me encourage you to go forth with this "Kindness Challenge" by reading some quotes from a saint who went before us. "Love begins at home, and it is not how much we do, but how much love we put in the action that we do," then follow in Mother Teresa's footsteps living the words, "Spread love everywhere you go!" and do the best you can: "If you can't feed a hundred people, feed just one." So please join me in the "Kindness Challenge" and invite your family, friends, neighbors and your parish family to do the same. "Let your light shine before men so that they can see your good works and give glory to our Father who is in heaven!" As you are blessing people with your kind deeds, you too will be blessed indeed! I want to hear from you. How did you turn someone's day around? Everyone has a story to tell and I would love to hear yours. Let me know the way you blessed the people you met along the way. Be sure and add why rainy days and Mondays no longer get you down.
---
Copyright 2018 Ellen Mongan
About the Author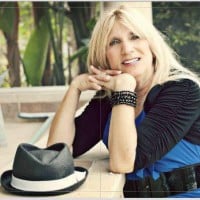 Ellen Mongan, a Catholic writer and speaker, has been married more than 40 years to Deacon Pat Mongan. They have 7 children and 12 grandchildren. Ellen is a host of WOW Radio Podcasts, a religious columnist for the Augusta Chronicle, and has spoken on both radio and television. She is the founder of Sisters in Christ, Little Pink Dress Ministry, and Women-Fests.