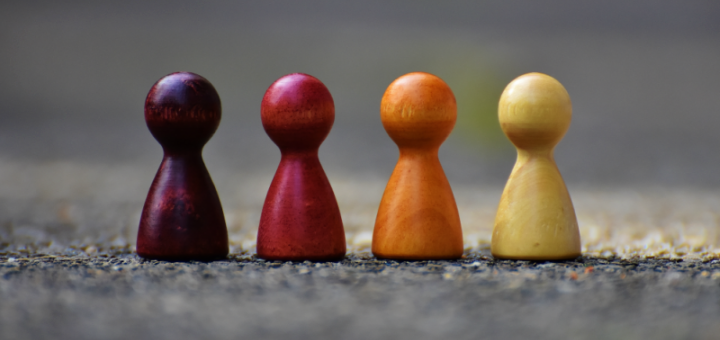 Pexels (2016), CC0 Public Domain[/caption] I'm not a pro when it comes to liturgical living, especially as it's viewed today. I grew up in a home that was solidly Catholic, but celebrating feast days through the year wasn't something we regularly did. We had an Advent wreath. A Christmas tree. We went to Stations of the Cross and gave things up for Lent. But there were no sweet buns for St. Lucia, no shoes for old St. Nick. We didn't dress as saints on All Saints Day; our evening meals didn't reflect the feasts of the Church. We were a solid, loving, traditional Catholic family. Our faith was simply, yet devoutly lived. But a decade ago when I had my first toddler, the idea of living liturgically -- doing more than my family did -- was pretty intimidating. The dawn of Pinterest and her sister Instagram made me even more shell-shocked. Three active kids, a work-from-home, homeschooling schedule, and I'm supposed to make a crown of thorns centerpiece from scratch? Truthfully, I was ready to throw in the towel, especially when it came to Lent. Advent was easy -- there was a baby and there were farm animals -- but 40 days in the desert? Our Lord's scourging?!? His gruesome death?!? Guiding my family through this season eluded me, and it brought me a whole lot of guilt. That is until I figured out how to approach it, and it's gone well for us ever since.
Catholic Kids, the Works of Mercy, and a Hands-on, Fruitful Lent
Kids are hands-on creatures. From the moment they are born, they explore their world through the five senses more than anything else. After muddling through years of Lenten craft activities that didn't go over as well as I had hoped, I decided to put our efforts into physical action -- the Spiritual and Corporal Works of Mercy were our guide. Initially, it was a home-based effort. As the kids grew older, we branched out more. We took it easy and let the knowledge of works of mercy grow as organically as possible. I wanted to make it a holy experience, but one they would associate with everyday life. To help you get started on your own Works of Mercy experience, I've provided a few suggestions below.
The Spiritual Works of Mercy
Counseling the Doubtful: Talk about hopes and dreams at the dinner table. Brainstorm ways to make them come true. Instructing the Ignorant: Memorize a verse from the Catechism. Learn something new about your faith. Admonishing the Sinner: Set a kind and generous example for your family, all day long. Comforting the Sorrowful: Make a treat for a lonely person in your neighborhood; make a meal for a grieving family in your community and deliver it with the kids. Forgiving Injuries: Be quick to forgive siblings. Talk about ways you can show someone you've forgiven them when wronged. Bearing Wrongs Patiently: Go a whole day without speaking negatively of anyone, including yourself. Praying for the Living and the Dead: Choose a friend or family member you haven't seen in a long time. Pray a decade of the rosary for them.
The Corporal Works of Mercy
Feeding the Hungry: Gather extra food in your pantry and deliver it to a food bank with the kids. Giving Drink to the Thirsty: Deliver a warm drink (and a treat) to the mailman, the garbage collectors, anyone who works outside. Sheltering the Homeless: Take part in a grounds clean up at your parish; inquire in the office if there is a local family who could use help around the house. Visiting the Sick: Make and send cards to the local children's hospital. Visiting the Imprisoned: Get involved with an organization like Prison Fellowship. You can spiritually adopt a family and pray for them while their family member is incarcerated. Burying the Dead: Visit a cemetery and lay flowers; pick up trash around the grounds. Giving alms to the poor: Choose a toy or item of clothing to donate; gather change from around the house (or an allowance) and put it in the collection at Mass. Lent with kids doesn't have to make you nervous, or feel like you don't have a liturgical clue. A happy, fruitful Lent is totally attainable. Just use the Works of Mercy to guide you through. How do you teach your children about the Works of Mercy?
---
Copyright 2018 Ginny Kochis
About the Author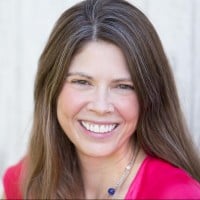 Ginny Kochis is a Catholic wife and homeschooling mom to three differently-wired children. She founded the Not So Formulaic community to support Catholic moms raising out-of-the-box kids. Ginny believes God gives curious, creative, intense children the exact mother they need to thrive.