It was truly a privilege to receive this set of books and be able to share them with you today. What a blessing it is for our children to be able to learn about the saints. With all the once-upon-a-time charm and long-ago beauty of the classic fairy tales, this set of books is sure to delight your children. As I read these books at bedtime, I found myself saying, "And did you know this princess is real? This is a true story!" My girls lit up as they discovered that these stories really happened, and I saw the little wheels of memorization turning in their head the way they do when they encounter a great new story and learn it by heart. This is a set originally published in 1961, so the stories contain a whimsical vocabulary and are complimented by classic Golden-book style illustrations. In fact, each story inside could stand alone as a little treasure and book of its own.
Copyright 2018 Kaitlyn Mason. Al rights reserved.[/caption] Saints for Boys: A First Book for Little Catholic Boys and Saints for Girls: A First Book for Little Catholic Girls each tell ten little tales of the lives of the saints before going through a rich and lengthy section devoted to special prayers. In the prayer section, children will learn about praying before and after meals, the importance of Confession, manners at Mass, how to talk to God as a friend, and more. They will be invited to learn some of the most beautiful prayers of our faith, with words set on a beautifully illustrated backdrop. You can pick up your copy of this precious set of saint books for your saints-in-training at TAN Books. They are also available individually on Amazon. Visit our Book Notes archive.
---
Copyright 2018 Kaitlyn Mason
About the Author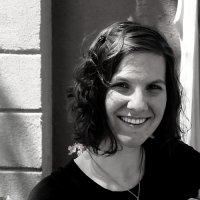 Kaitlyn Clare Mason is founder of Mary Garden Showers, a national ministry sharing Christ's mercy with women and families in crisis pregnancies. Author, songwriter, and homesteader, she is blessed to be a wife and the mother of four children. She writes to help you trust & serve the world through your home at KaitlynClareMason.com.