Pixabay (2018), CC0 Public Domain[/caption] January has been a busy month. I performed in the first community theatre play I've done in close to two decades, started a new semester (including teaching a new course), spent some time with my daughter before she had to go back to school, and helped move my dad into his new digs a few miles away from our home. And then there's that list of resolutions I'm trying to stick to. Since it's still January, the month of resolutions, I thought I'd suggest a few things to try this year if organizing is on your list of New Year's resolutions. No need to be a perfectionist and try all eighteen; just choose a couple that speak to you. And, by all means, do #9 and #18. 1. Embrace your styles. 2. Don't put it down; put it away. 3. Find a solution to one problem area. 4. Clean out one closet. 5. Get rid of 365 things. Too many? How about 52 -- that's just one a week. 6. Buy a planner you really love and use it. 7. Use small chunks of time to clean up small spaces or make progress in larger ones. 8. Resolve to spend an hour a week making progress on a large space, like a garage, basement or attic. 9. Do something fun just for you. 10. Declare one hour each week "organizing time" and use it to tackle all the nagging little projects you never quite get to. 11. Make one area of your house -- a counter, a shelf, a desktop -- both organized and attractive. 12. Resolve to keep one surface clutter-free. 13. Assign homes to three important items you waste time searching for. 14. Splurge on one container that really fits your styles. 15. Find the perfect purse or work bag. 16. Make a packing or grocery list template. 17. Find permanent homes for ten homeless items. 18. Be patient with yourself. Organizing is, after all, a process. Other ideas? Goals of your own? Share them in the comments below.
---
Copyright 2018 Lisa Hess
About the Author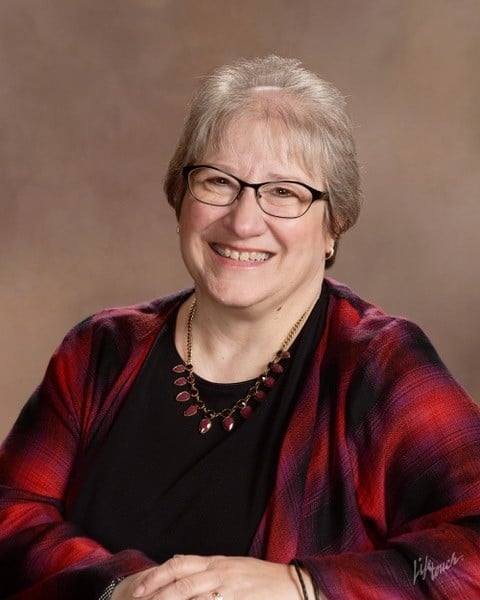 Transplanted Jersey girl Lisa Lawmaster Hess is the author of a blog compilation, three novels, and three non-fiction books, including the award-winning Know Thyself: The Imperfectionist's Guide to Sorting Your Stuff. A retired elementary school counselor, Lisa is an adjunct professor of psychology at York College of Pennsylvania. She blogs at The Porch Swing Chronicles, Organizing by STYLE, and here at Catholicmom.com. Read all articles by Lisa Hess.