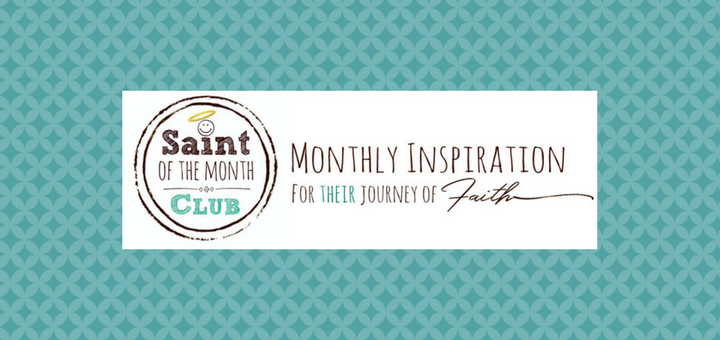 The Saint of the Month Club is a fun way to introduce your child to the saints -- but it's about much more than simply saints. This club helps your children learn about Catholic life, customs, and sacramentals. Subscription boxes of all kinds (makeup, clothing, crafts, pens, food, and religious items, to name only a few) are all the rage, and as kids (and grownups) love to get packages in the mail, this is a win for your kids and for you! Jill Metz uses her considerable artistic talents to create beautiful images of the saints to pack into each box, along with activities, books, coloring pages, and items to help children treasure their faith and put it into action. Below is the image of St. Agatha, which Metz included in the box for February.
Courtesy of Jill Metz of Saint of the Month Club. Used with permission. All rights reserved.[/caption] Also in the February box was an activity I wish I'd thought of when my children were young: an "Alleluia Box." The idea behind this craft is to create and decorate a special small box, and just before Ash Wednesday, to place a banner with the word "Alleluia" into the box. The box is then closed, to be reopened on Easter, when we can sing (and say) "Alleluia" once again.
Courtesy of Jill Metz of Saint of the Month Club. Used with permission. All rights reserved.[/caption] The Lent box also included a children's book about Lent, a coloring poster featuring the Stations of the Cross, and more. The Saint of the Month Club would make a great gift for Easter, birthdays, or First Communion. You can subscribe for a single box, or for periods of three, six, or twelve months. The Saint of the Month Club boxes are reasonably priced and full of cool Catholic goodies. And on the website, you'll find downloadable free graphics to supplement the activities in your box! I asked creator Jill Metz to explain how the club works.
When does each month's box ship?
Saint of the Month Club ships out the last week of the month, in time to arrive by the first.
When a customer orders a box, how soon do they receive it? (Are all boxes shipped at the same time or do you keep going throughout the month?)
We ship boxes out any day of the month, as long as we have that box still in stock. Often times the box will sell out after the second week it is available. A new customer will receive their box within 5 days of ordering, we use 3 day shipping but always allow for 5 days due to postal issues that may arise. If a customer signed up after a box is sold out, they will simply start their membership the following month.
How can customers find out who the featured saints are? When/where are those announced?
On the website, I will announce the up and coming Saint as soon as we sell out and/ or by the third week of the month. If a customer is a 3-month or longer member, they receive a newsletter in their email as soon as the box ships, letting them know what's in the box, a member spotlight, and any additional ideas we can offer which will assist a parent in making the most of the Club.
Is shipping included in the price of the box, or is that added on at checkout?
Free shipping! Nothing worse than getting to your check-out cart and have a ton of shipping added so I offer free shipping on every item on my website. I do not ship outside of the US.
Courtesy of Jill Metz of Saint of the Month Club. Used with permission. All rights reserved.[/caption]
---
Copyright 2018 Barb Szyszkiewicz, OFS
About the Author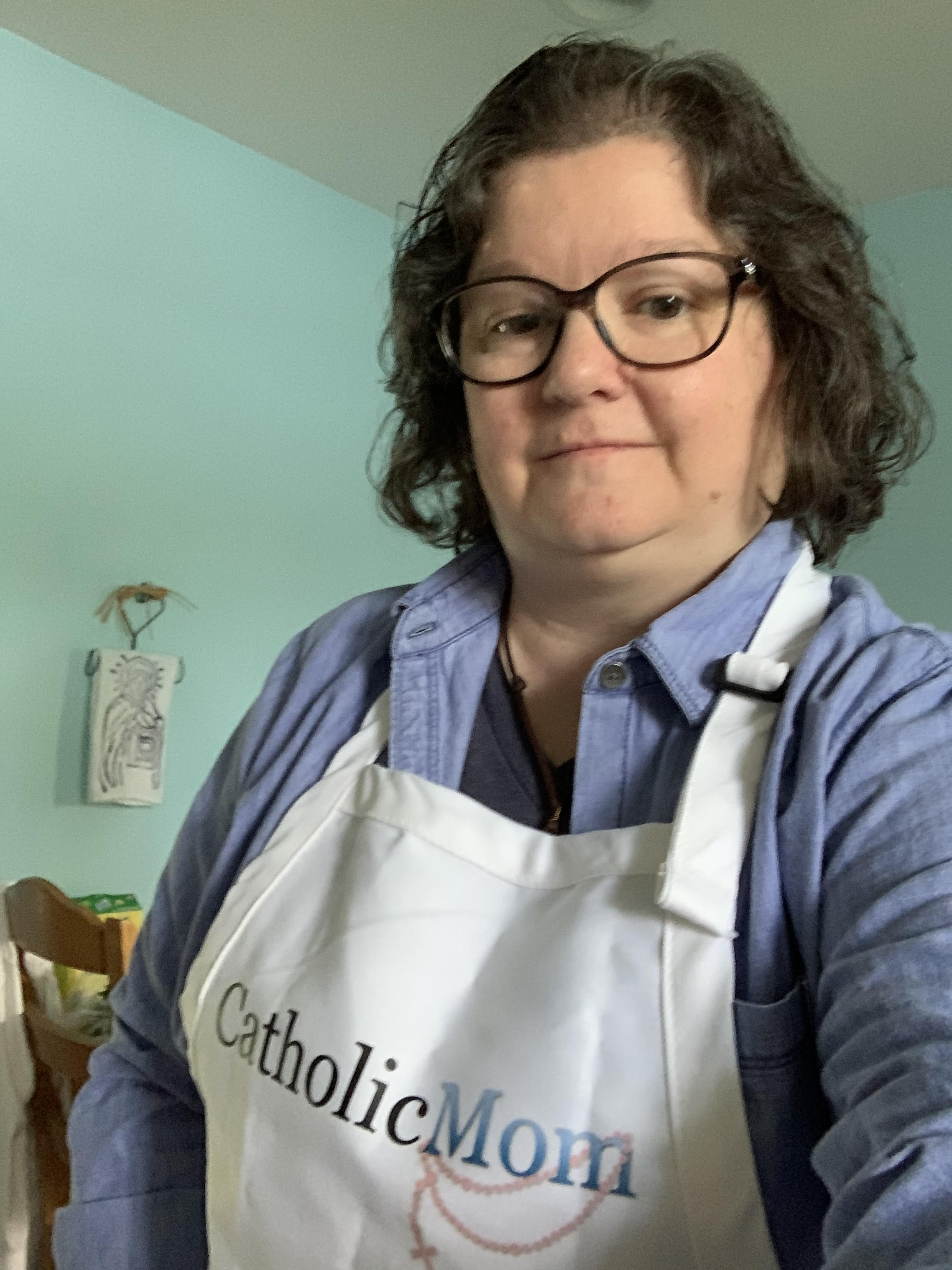 Barb Szyszkiewicz is a wife, mom of 3 young adults, and a Secular Franciscan. She is editor at CatholicMom.com. Barb enjoys writing, cooking, and reading, and is a music minister at her parish and an avid Notre Dame football and basketball fan. Find her blog at FranciscanMom and her family's favorite recipes with nutrition information for diabetics at Cook and Count. Her booklet, The Handy Little Guide to Prayer, is available now from Our Sunday Visitor.