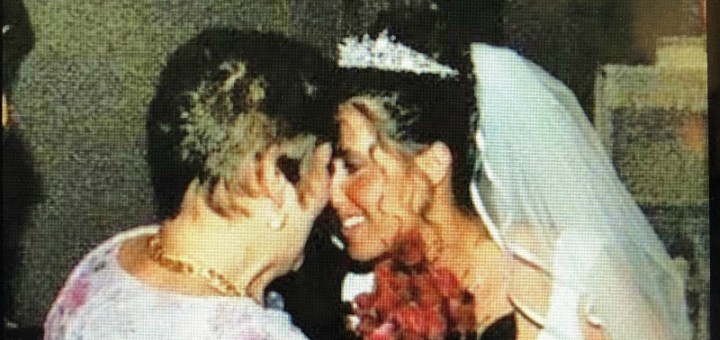 Copyright 2018 Kathleen Billings. All rights reserved.[/caption] This past January 13, 2018 marked two years since my precious mom, at the young age of 69, went home to be with Our Lord. I have always been acutely aware of what an incredible women my mother was in a number of ways, but now that she is no longer physically present in my life, I have a greater awareness of the authentic beauty of her soul. Her quiet nature, yet strong faith and determined will continually inspired me throughout my life and her deep love for God and her family, contributed immensely to the formation of who I am today. I fondly recall how my friends would call her "old fashioned" and she was -- in every good and noble way! She did not conform to the world, but rather she daily set an example for my siblings and I to be transformed by God's grace. My mom lived her life with heroic virtue and a committed heart to the life God blessed her with. Despite the crosses she was given to carry, she frequently had a smile on her face and her abundant laughter was contagious! She was my mom and so she is woven into the very fabric of my being -- I am here because she said yes to life -- to my life -- and our hearts were very close. Not a day that goes by that I do not think of her, because there is constantly something to remind me of her once physical presence in my life. I deeply miss her and long to have her here -- to be a mom to my siblings and I, a grandmother to my children, and a mother-in-law to my husband. Once in awhile I struggle as I witness a friend with her mom, or I observe children with their grandmother, because my heart yearns to have what they have. I have slowly come to accept that God has willed it otherwise and by His grace and through the gift of time, I have learned what it means to authentically love through the journey of my mom's loss. My mom had a serious head injury in 2010, Sunday, August 15, -- Our Lady's Feast Day. She was scheduled to come to my home that day for my daughter's birthday party. She never showed up. I still remember the moment, after many attempts to reach her by phone, standing in my bedroom and frantically saying to my husband, "I think we need to call the police." We did. At the time my mom lived about 45 minutes from us. There were no accidents reported, so the police went to her home. They found her semi- conscious sitting on her couch with a large gash in her head. She had made a pan of cheesy potatoes to bring to our home that day for the party and had put them in her basement refrigerator. Being a little unstable from a recent knee replacement surgery, she slipped on the basement floor and traumatically hit her head when she went to get the potatoes. The damage was huge -- life-changing -- for our whole family. That night she slipped into a coma-like state and remained there for five days. When she awoke, it was clear that significant brain damage had taken place. The next several months were a blur for me. My siblings and I tried to wrap our minds and hearts around what transpired and embrace our "new" mom. She had lost all of her executive functioning skills, her ability to walk, her speech was severely slurred, and her short-term memory was extensively compromised. My mom did therapy at a local medical facility for a few months immediately following her head injury. She then went home with a 24-hour caregiver in addition to my brother and sister caring heavily for her daily needs. A year later, after a second fall and further brain damage, she lived with us for a month before permanently moving into a local Catholic nursing home. I became her power of attorney shortly after her initial head injury and navigated the stressful job of managing and getting in order all of her affairs. It was an emotionally painful year. Over the next five years I learned to love my mom on a whole new level. My siblings were a great example for me in the way they loved my mom despite her ability to love us back the way in which we were all accustomed to and in the manner in which we all longed for. Mealtime was especially challenging for my mom and habitually messy. But I watched time and again, both of my siblings, with no hesitation, lovingly clean her face and wipe her drool, while I admittedly cringed at the thought of following suit. Over time, I began to realize that in caring for my mom, not just the hours of endless paperwork, but by truly delving into the care of her very basic needs, I was serving Christ. Overnight, our roles were reversed and I was intensely aware that God was asking me to embrace my new role, but it was an extremely heart-wrenching road to navigate. The further I embraced the cross, the more peace and joy I experienced. My children witnessed sacrificial love for their grandmother in action. During those five years, I began to understand what real love is and how you have not fully loved someone until you have had the opportunity to love them when they are unable to completely reciprocate that love. God molded me and deepened my capacity to love during those five years. When the call came from the nursing home a few days before Christmas two years ago, stating that my mom was very sick and needed to be admitted to the hospital, my heart was better equipped for what transpired over those next three weeks. You can never entirely prepare to walk along someone who is dying, but when your heart is trained to love with God's love, you have everything essential for the journey. My mom had pneumonia and one complication led to another -- leading to the final heart wrenching decision made by my siblings and I, with the help of the wisdom of the Church, of keeping our mom comfortable until God deemed it was time to take her. It was the most grace-filled three weeks of my life. My mom's final hours were spent at my home with my siblings, husband and five children. We prayed for her and with her. My daughter played the guitar and sang to her. My little ones kissed her over and over, not fully grasping what they were experiencing -- and I held her hand and whispered in her ears. God was present and His love was abundant in our dining room turned hospital room, those last hours of her life. I prayed that if it be God's will, that He would take my mom during the hour of mercy. It was Wednesday, January 13, 2016 and noticing that my mom's extremities were getting colder, we all gathered to pray the Rosary around her bed. It was around 2:55 PM when we finished and all briefly left the room, the first time since she had been at our home that no one was physically with her. My brother Michael was the first to return and he was the one to see that the Lord had finally brought my mom to her eternal home, sometime during those brief moments that no one was with her. God took her around 3:15 PM that day, during the hour of mercy. It was painful and beautiful, all at once. It had been cloudy that day -- all day -- until she died. When we all returned to the room to say our last goodbyes, we noticed that the sun was shining brightly on her face through the side window. It was the most amazing sight I have ever seen -- my mom's face lit up by the sun, symbolic of the new life that her soul had just entered with the SON of God.
When we lose a loved one through DEATH, we are given an opportunity to embrace LIFE in a whole new, beautiful way. It is a choice though -- I have learned this. I have experienced this. It is the example we are given by Christ's death on the cross -- which in turn gives us life.
In honor of my mom, my dad and my son - those closest to my heart whom I have lost to death, I daily strive to go on living life to the fullest and loving those God places in my path with His love -- authentic love.
How have you experienced authentic love in your life?
---
Copyright 2018 Kathleen M. Billings
About the Author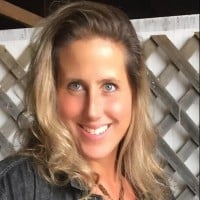 Kathleen Billings blogs at seasonsoftheheartandhome.com. She writes about living her faith in every season, as a wife and a mother of five, amidst the ordinary moments each day that God wants to make extraordinary. She has a BA in Theology, is a regular blogger on marriage for the USCCB Website, a contributing author to the book "Amazing Grace for Mothers," and an active Catholic speaker.