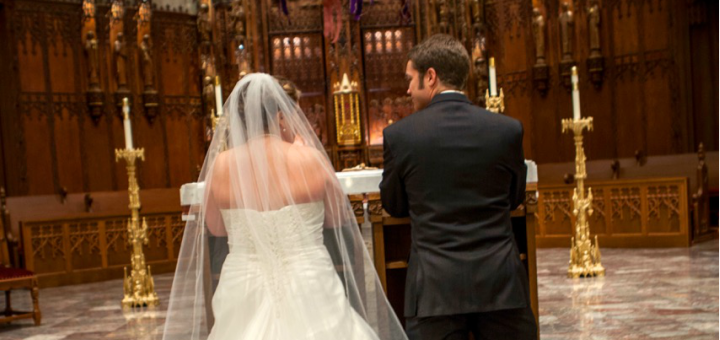 Last year a friend invited me to join a Facebook Group called "30 Days of Praying for Your Husband." At that time the group was fairly new and there were a couple hundred women praying together every day for their spouses. My friend shared how this group helped her to take time every day to pray specifically for her husband. Even after one month they were both noticing its fruits in their marriage. Well, you don't have to ask me twice! I joined the group and started the first day of the next month to join them in their daily prayers. Every morning the administrator posts the intention for the day, something specific we're asking God on our husband's behalf, and then a related Scripture verse or two to ponder. These reflections were written by over at "A Catholic Notebook" by Nancy Leigh DeMoss. Each day we also pray as a group for anyone who celebrates their anniversary that day. In the months since I joined the group, I've experienced many fruits, but there are three that stand out above the rest.
It helps me pray for my husband more frequently.
I'm embarrassed to admit that I didn't always pray for my husband specifically every day. But I wanted to pray for him more frequently because our responsibility to each other is so great! I thought I was signing up to pray for him once each day, but I discovered the daily intention crept into my thoughts and prayers all day. After reading the intention and Scripture, I noticed more about my husband and found myself thinking of him more and praying for him spontaneously throughout the day.
It helps me pray for my husband more intentionally.
A lot of the time when I pray my husband's needs are lumped in there with our general family needs, or limited to what we need as parents. This group helps me pray for my him in a variety of ways: his relationship with God, his friendships, his habits, his career, for our finances, his fatherhood, his hobbies and recreation, and so many more! It helps me to ask for good things on his behalf that we're really on my radar before.
It helps me pray for other marriages.
Now the group is over 2,000 members and I find myself praying for them and their marriages too. I look at the list of members and see many familiar faces, and many friends in Christ that I know only through prayer. But there is something so powerful about women praying together for their husbands! This group has challenged me to pray for our parents' marriages, our siblings' marriages, our dearest friends, and for anyone who is struggling in their marriage. If you are looking for a way to pray for your husband every day, or want to continue the good prayer habits you're developing this Lent, I invite you to join us starting Easter Sunday, praying for our husbands every day of April!
---
Copyright 2018 Megan Swaim.
About the Author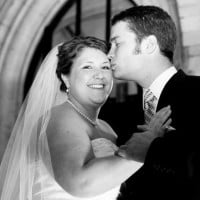 Megan Swaim is an Indiana girl on an east coast adventure. A former high school youth minister, she now gets to minister full-time to her three young daughters and her husband Josh. Megan spends her days homeschooling at the kitchen table, drinking iced coffee, and exploring coastal Virginia.