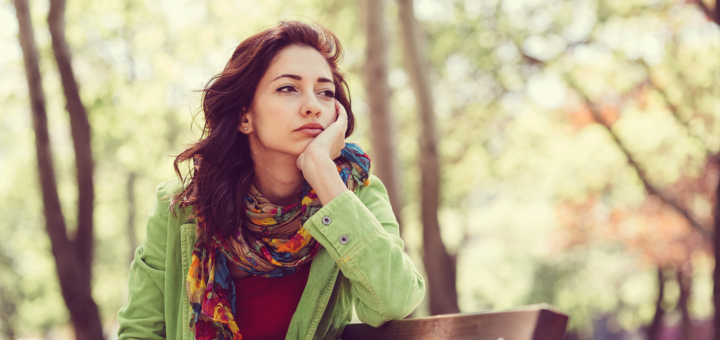 Photo via istockphoto; licensed for use by Holy Cross Family Ministries. All rights reserved.[/caption] Lent might seem to be a surprising time to consider discernment of vocations. However, I would suggest that Lent is a perfect time. With its focus on listening to God's voice and developing a deeper relationship with Him, Lent provides the perfect backdrop for discovering the plan that He has in store. My oldest daughter has been discerning her religious vocation for years, and now, in her first year of college, has been hearing God's voice clearly. Throughout her journey, she has gained valuable insight into an authentic search for God and His plan for vocations. Last week, my oldest daughters created two YouTube videos on discernment for young girls and teens on our Catholic Conundrum YouTube Channel. Our hope is that this will encourage young girls and teens to contemplate more deeply their vocation calling and provide a checklist to help them on the journey.
Develop a Prayer Life
This is recommended first because it is most important! In order to hear God's voice, you need to be actively developing a relationship with Him. If God is calling you to be His bride, how will you know if you can't recognize His voice? Getting to know Him well is the answer. As the relationship with Him grows, you will find Him speaking to you in incredible ways. And, as you strive to follow His plan for your life, God will bless you beyond measure, because He is so pleased you are seeking to fulfill His will and plan for you, and He perfectly desires to help you fulfill your purpose and vocation.
Journaling
God speaks very clearly through journaling. Although some are not fans of writing, so many have claimed to have their lives changed through this simple act of listening to God's voice. At a leadership conference in Kansas, my daughter learned a special and surprisingly easy way to accomplish this. First, write out a question to Jesus at the top of the page of your journal entry. Then ... wait. See if anything starts coming to you. If any thoughts come into your mind, begin writing them down. At first, you may find it difficult to hear Him and may wonder if the words on the page are truly His. However, over time, this method produces an outpouring of incredible graces, revelations, and experiences as you take this time to sit with God.
Find a Spiritual Director and Surround Yourself With Spiritual Friends
A spiritual director is an enormous support for a person who is discerning. A priest, sister, or lay person who is specifically trained in spiritual direction can help you hear God's voice. This provides crucial assistance when you are on your discernment journey. He or she is also able to help you decipher God's voice in your journaling. The wisdom and encouragement received from a spiritual director will add tremendously to your time of seeking. Likewise, surrounding yourself with friends who are discerning or who also share a deep relationship with God is also a huge asset. God often speaks through these friends, inspiring them to offer insight into your journey as well.
Don't Get Discouraged While Waiting
We often find ourselves greatly discouraged while waiting to hear God speaking to us in guiding our discernment. At a vocation talk held at Franciscan University of Steubenville, the discernment process was said to be likened to that of a staircase. Imagine that you are standing on the staircase, but are unable to view what is up ahead through a fog. At times you are able to move quickly up the stairs, but at other times you find that you are suddenly stuck. It is then that God is asking you to stop and take in the view. These times are crucial for our development in some area, and God is making sure that we take that time to grow. Don't be afraid or discouraged! The next step is on the horizon ... just do your best to take in the view and grow while you are waiting!
Don't Wait for God to Give You a Neon Sign
Most often, as illustrated in 1 Kings 19:11-12, God does not present us with a perfectly clear answer as to whether or not we are called to be married, single, or enter religious life. Instead, He requests that we spend more time trusting in His guidance. This will require listening for that still, small voice and trusting that He is guiding us as we listen and wait. He is known to speak through the little things!
Read and Learn About Religious Orders
For many discerning, this is the "fun part." Begin researching the orders that are out there. There are incredible documentaries and videos created for these orders to get a good idea of what a day in the life of a specific community would be like. Once you have narrowed down your search, contact the orders directly for more information. It is also HIGHLY recommended that you attend a discernment retreat. These retreats can reveal a great deal about your possible calling to that specific order and religious life in general.
Keep Your Likes, Dislikes, and Talents in Mind
It is important to remember that God formed your heart. He wouldn't give you authentic desires in your heart that He is not going to fulfill. He formed you for a purpose and He certainly wants that purpose to be fulfilled! Also, in fulfulling that purpose, the desires of your heart will be met, often in ways that you never thought possible. In other words, the fulfillment of your vocation will bring you great joy, not misery. https://youtu.be/XMv1JCtgjkM These tips have proven to be a great asset to my daughter as she is journeying forward towards fulfilling her vocation. Together, we hope that this article can encourage the young girls and teens in your life to pursue considering their vocation in a deeper and more profound way. As the opportunity arises during this Lent, perhaps we can make a conscious effort to pray for those discerning their future vocations, and do our best to provide the much-needed encouragement and resources that they need to hear God's voice and answer His call!
---
Copyright 2018 Christina Nagy
About the Author

Christina Nagy is a freelance writer and blogger at www.catholicconundrum.com. She is also the creator of the Catholic Conundrum YouTube channel for kids and teens, which offers fun, faithfully Catholic content. She endeavors to bring the joy and beauty of the Catholic faith to others by sharing her experience in caring for her domestic church of 6, homeschooling, caregiving, ministry and business, and hopes to inspire others to pursue their God-given potential on their path to holiness.