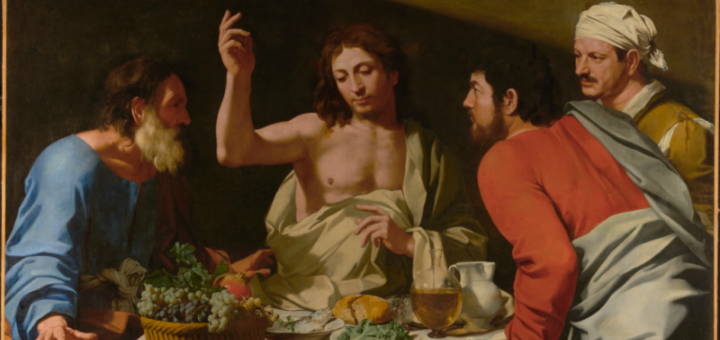 Bartolomeo Cavarozzi (Italian, about 1590 - 1625): The Supper at Emmaus, about 1615–1625, Oil on canvas, 139.7 × 194.9 cm (55 × 76 3/4 in.) The J. Paul Getty Museum, Los Angeles. Via the Getty Open Content Program, Public Domain.[/caption]
The one who began a good work in you will continue to complete it until the day of Christ Jesus. (Philippians 1:6)
As the end of Lent nears, we see how far we have come. And we see how far we have to go to become the holy children of God he created us to become. God began a good work in us on Ash Wednesday and inspired us to launch out into the deep of many unknowns. The unknown of our capacity to make the change he inspired in us. The unknown of our perseverance and the strength of our expectant faith.
The Grace of Eastertide
What is not unknown now is that new sureness inside us that we are growing spiritually. Whatever the outcome of our Lenten resolutions, something in our spirit is urging us on to continue to coöperate with the grace poured out on us during these 40 days and abounding even more during Eastertide. Perhaps it is the grace to continue with a new devotion, more consistent prayer time, or additional time spent pursuing spiritual wisdom or before the Blessed Sacrament. It could be a new appreciation of a food or activity we denied ourselves that we will always enjoy more because of our sacrifice this Lent. Awareness of a weakness we hadn't recognized before can bring us the resolve to coöperate with God in strengthening our faith that, with the help of the Lord, we will be victorious.
Growing up in the Lord
We are growing up in the Lord! Let us now look forward to the Easter season and all the beauty, glory and new life springing up around us. And praise God for the beauty, glory and new life budding in our soul.
The one who began a good work in you will continue to complete it until the day of Christ Jesus. (Philippians 1:6)
[tweet "What good work begun by God in you during Lent will continue after Easter? -@NancyHCWard"
What good work that God began in you during Lent will you continue after Easter?
---
Copyright 2018 Nancy HC Ward
About the Author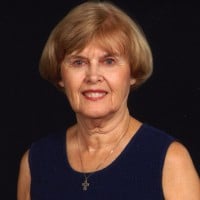 Nancy Ward authored Sharing Your Catholic Faith Story: Tools, Tips, and Testimonies (and the DVD) and contributed to The Catholic Mom's Prayer Companion. She loves to share her conversion story and give evangelization workshops and retreats equipping others to share their faith. She facilitates the DFW Catholic Writers, Catholic Writers Guild Nonfiction Critique Group, serves on their Board, and speaks at writers' conferences. Learn more at JoyAlive.net and NancyHCWard.com.