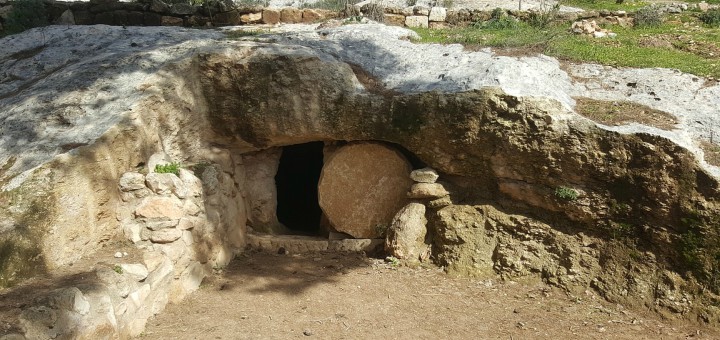 Pixabay (2017), CC0 Public Domain[/caption] It is Holy Saturday. I ponder the scene in my mind. I see the intensity of the women watching the tomb. It is like they are willing the tomb to open up. Pain is written all over their faces. This waiting time is hard. They don't really know they are waiting or what they are waiting for. They just know they cannot leave. They cannot leave Jesus. They cannot leave their Savior. So they wait. They wait and watch the tomb. I was 8 months pregnant when my mother-in-law got sick and went into a coma. My husband and I sat with my father-in-law and waited. We prayed. We begged God. We willed her to wake up, to open her eyes. Mom waited too. She waited for my brother-in-law to fly in from another state and make it to the hospital in time to see her. Soon after he left her hospital room, she passed away peacefully. I was doing another kind of waiting as well. Waiting for new life. In a month my waiting would be over. I would greet my firstborn son with joy, as I mourned the loss of his grandmother. This new life would help bring healing and he would become the apple of his grandfather's eye. Holy waiting. The waiting for we-know-not-what. The Holy Saturday kind of waiting. The time in between the dying and the rising. The time in between the sorrow and the joy. The time when we wonder if we will ever feel joyful again. It is the time when we need to hold onto hope. We need to hold onto the belief that no matter what, God makes good out of bad. New life out of old. We can't make it happen. We can't hurry it up. We can only wait. Wait with love. Wait with hope. Wait and watch the tomb.
---
Copyright 2018 Colleen Spiro
About the Author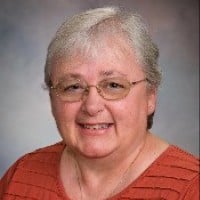 Colleen Spiro is a Catholic mother, grandmother and a deacon's wife. A certified spiritual director, Colleen loves to share her faith and encourage others through her retreats and writings. You can read her reflections at her website, Catholic Prayer Life and read or listen to her podcast at Finding God in the Everyday.