Pixabay (2015), CC0 Public Domain[/caption] From the 1970's, in the heyday of liturgical experimentation and banner theology, there is much to regret. However, one message has stayed with me through the years: The humble caterpillar when it looked as though her whole world was ending, suddenly became a butterfly. This analogy limps a bit. It fails to capture in its fullness the immense glory and infinite wonder of the Resurrection. Still it points in the right direction, reminding us of the surprising nature of God's grace and the reality of the Risen Lord at work among us in 2018. For fourteen years I was blessed to celebrate the Holy Triduum and especially the Easter Vigil with our amazing community of the Church at Saint Monica's in Santa Monica, CA. Monsignor Torgerson believed that this central magnificent event of our Christian faith should be honored with the beauty of evening fire, full-throated singing of the Exsultet, the proclamation of as many of the eleven readings from scripture as it takes to tell God's story of creation and recreation of the human race in grace. Without exaggeration, often seventy or eighty catechumens presented themselves for baptism and/or full communion with the Church. Most Easter Vigils lasted three-plus hours and no one left early. These celebrations I treasure as great gifts to me and all who kept them with us. In Tolkien's "Lord of the Rings" there is a scene in which ancient slow walking trees called Ents confront the Hobbits from the Shire and gently chastise them for recounting so rapidly and lightly their story. One Ent says, "We are thousands of years old and it takes a long time to tell our story." That is the spirit of our Great Triduum: Holy Thursday, Good Friday and the Easter Vigil and Easter Sunday. These treasures of the faith are ancient and it takes us a long time to learn them, recount them and benefit from them by taking in the wonder of it all. So many moments in the Triduum take can take your breath away:
Holy Thursday: "I have given you a model to follow, so that as I have done for you, you should also do."
Good Friday: "Woman, behold your son!" And to the Beloved disciples, "Behold your Mother!"
Easter Vigil: " O truly necessary sin of Adam, O Happy Fault, that earned so great and so glorious a Redeemer, O truly blessed Night!"
Easter Morning: "Then the other disciple also went in, the one who had arrived first, and he saw and believed."
Most wonderful of all is that the Risen Lord is alive and at work in our hearts, in our families, in our lives. God bless us all with a lively faith in the Risen Lord Jesus. Each weekday, the homily from Daily Mass at Holy Cross Family Ministries is shared online. Visit Family Rosary: World at Prayer and sign up to receive notifications of each day's homily.
---
Copyright 2018 Fr. Willy Raymond, C.S.C.
About the Author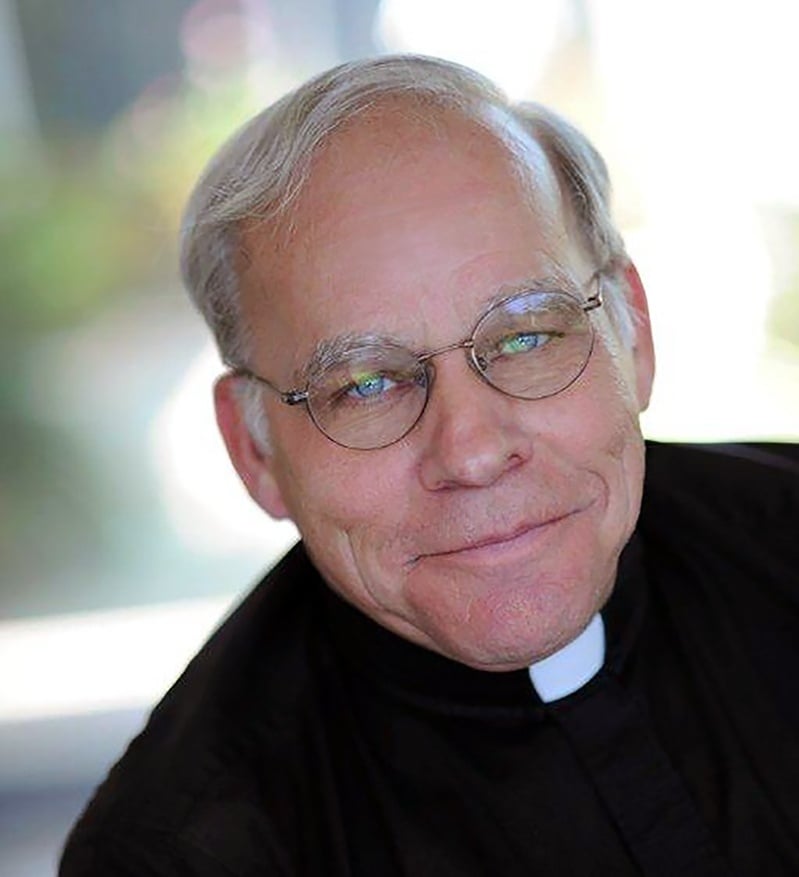 Father Willy Raymond, C.S.C. is President of Holy Cross Family Ministries. He entered Holy Cross Fathers in 1964. He earned a Bachelors in Philosophy from Stonehill College in 1967 and a Masters in Theology from the University of Notre Dame in 1971. In addition to English, Father Willy is conversant in French and Spanish. He's a native of Old Town, Maine and one of 12 children. He remains a diehard fan of the Boston Red Sox, even though he has served as Chaplain for the Los Angeles Dodgers.