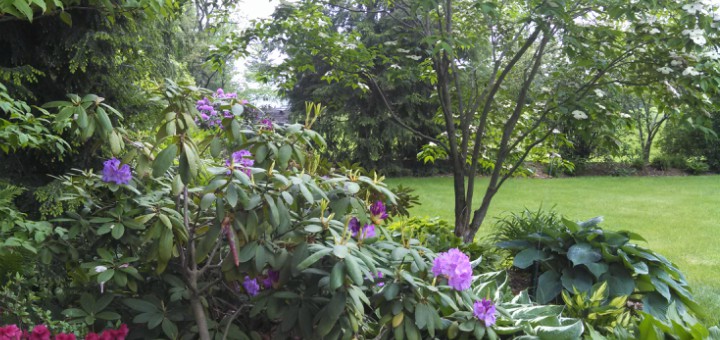 Copyright 2018 Paul A. Cressman. Used with permission. All rights reserved.[/caption] My dad is a master gardener. He has spent forty years of his life running a landscaping business and turning his own home into a paradise oasis that could probably rival the Garden of Eden. Basically, God's gift for landscaping was one of the gifts that He gave to my dad. Now, the professional landscaping that I've seen in my city is pretty much of the cookie-cutter variety. You take three plants of the same species and place them in a semi-circle around a plant of a different species. The plants are symmetrical and patterned in a very orderly and 'feng shui-esque' design. Does this look lovely and make me turn my head and marvel at the beauty? Absolutely. But it doesn't turn my mind towards God. It turns my mind towards whatever building the plants are accenting. But at my dad's house? From the street, you would have an idea that the owners of the house like to garden, but when one enters the backyard it takes your breath away. There is no distinct pattern. There is no 'feng shui' design. You just have hundreds of plants of every variety intermingling among themselves. Yet the intermingling doesn't turn you off; it draws you forward. You stare in awe at the carefully placed plants – each plant is in the perfect soil, the perfect sun or shade, surrounded by other plants that complement the size, shape and color of its bedmates. Immediately your thoughts are drawn to God – the Creator of this beautiful universe – and His perfect design for each one of us. As I look back on my life, I see the Creator's handiwork. I see how He carefully tilled, toiled, planted, pruned, fertilized, watered, and then watched and marveled as His beautiful flower flourished. I can look at the flowers next to me and behind me and around me and see how He is nurturing them as well. Different varieties, different shapes, different colors – all at different parts of the growing process. Some are being fertilized, some are being planted, yet all beautifully blending together because we were placed there by a God who loves us. And just like my dad who knows every species of plant (including their Latin names), God knows our name, loves our name, and gently whispers our name in the silence. Silence. That's another beautiful part of my father's garden. As I walk around inspecting the gardens, all I hear is the wind, the buzz of a bee, or the song of a bird, but what I feel is peace. There is so much love that went into this garden that one can't help but know that God is there. My mind wanders to my own gardens at home – full of weeds and partially landscaped flower beds. My yard is a work in progress. Just like me. I won't be perfect in a day. It took my dad forty years to get his gardens just so. I must be gentle with myself and remember that God is doing a great and marvelous work in me. I must be patient with myself, because just like flowers, I need time to grow. And just like there are seasons with death, there are also seasons of new life; therefore we must also have hope in tomorrow. Our Christ is risen and with Him rises the hope of new life!
In the spirit of spring and the resurrection of our Savior, tell us about your garden or your favorite spring flower!
---
Copyright 2018 Kelly "The General" Tallent
About the Author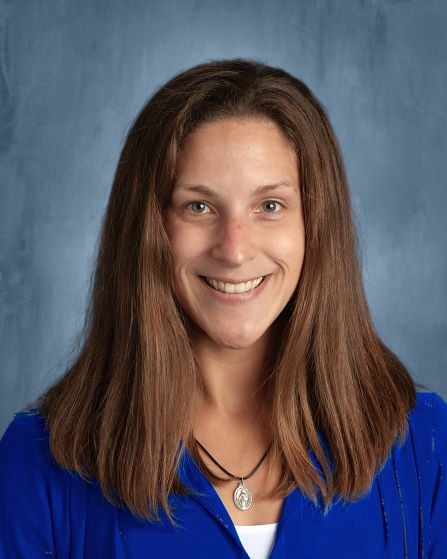 Kelly Tallent is mother to six children and wife to a living saint. She is a Theology/English student at Holy Apostles College and Seminary as well as a Pre-School 3 aide at a Catholic school. She is also the author of The Joyful Pessimist, a self-published journal that delves deeply into the intricacies of living the life of a Catholic Christian woman. You can find her book, podcast, and blog at The Joyful Pessimist.