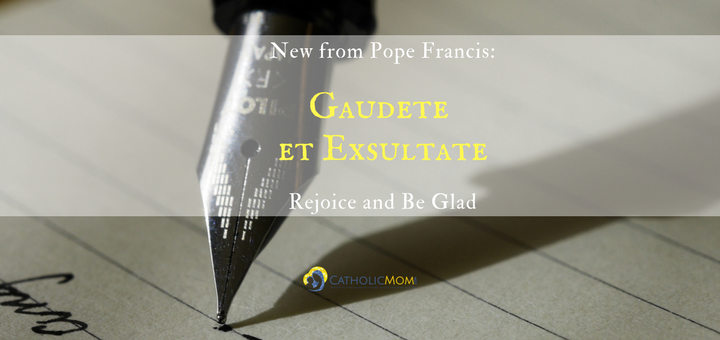 Created in Canva using free image elements.[/caption] Signed on the Feast of St. Joseph and released on the Annunciation, Pope Francis' latest Apostolic Exhortation is addressed to you and to me. Gaudete et Exsultate ("Rejoice and Be Glad") is written mostly in the second person and discusses our universal call to holiness. Don't worry that it's a complex theological document that only priests or bishops can understand. Gaudete et Exsultate is written for all of us, and it's not a tough read. Here are just a few quotes that struck me:
My modest goal is to repropose the call to holiness in a practical way for our own time, with all its risks, challenges and opportunities. For the Lord has chosen each one of us "to be holy and blameless before him in love" (Eph 1:4). I like to contemplate the holiness present in the patience of God's people: in those parents who raise their children with immense love, in those men and women who work hard to support their families, in the sick, in elderly religious who never lose their smile. In their daily perseverance I see the holiness of the Church militant. Very often it is a holiness found in our next-door neighbors, those who, living in our midst, reflect God's presence. We might call them "the middle class of holiness." Holiness is the most attractive face of the Church. We should not grow discouraged before examples of holiness that appear unattainable. There are some testimonies that may prove helpful and inspiring, but that we are not meant to copy, for that could even lead us astray from the one specific path that the Lord has in mind for us. The important thing is that each believer discern his or her own path, that they bring out the very best of themselves, the most personal gifts that God has placed in their hearts (cf. 1 Cor 12:7), rather than hopelessly trying to imitate something not meant for them. We are all called to be witnesses, but there are many actual ways of bearing witness.
And don't miss this section, addressed to Catholic women:
I would stress too that the "genius of woman" is seen in feminine styles of holiness, which are an essential means of reflecting God's holiness in this world. Indeed, in times when women tended to be most ignored or overlooked, the Holy Spirit raised up saints whose attractiveness produced new spiritual vigor and important reforms in the Church. We can mention Saint Hildegard of Bingen, Saint Bridget, Saint Catherine of Siena, Saint Teresa of Avila and Saint Thérèse of Lisieux. But I think too of all those unknown or forgotten women who, each in her own way, sustained and transformed families and communities by the power of their witness.
Visit the Vatican website to read or download Gaudete et Exsultate, free of charge
.
---
Copyright 2018 Barb Szyszkiewicz, OFS
About the Author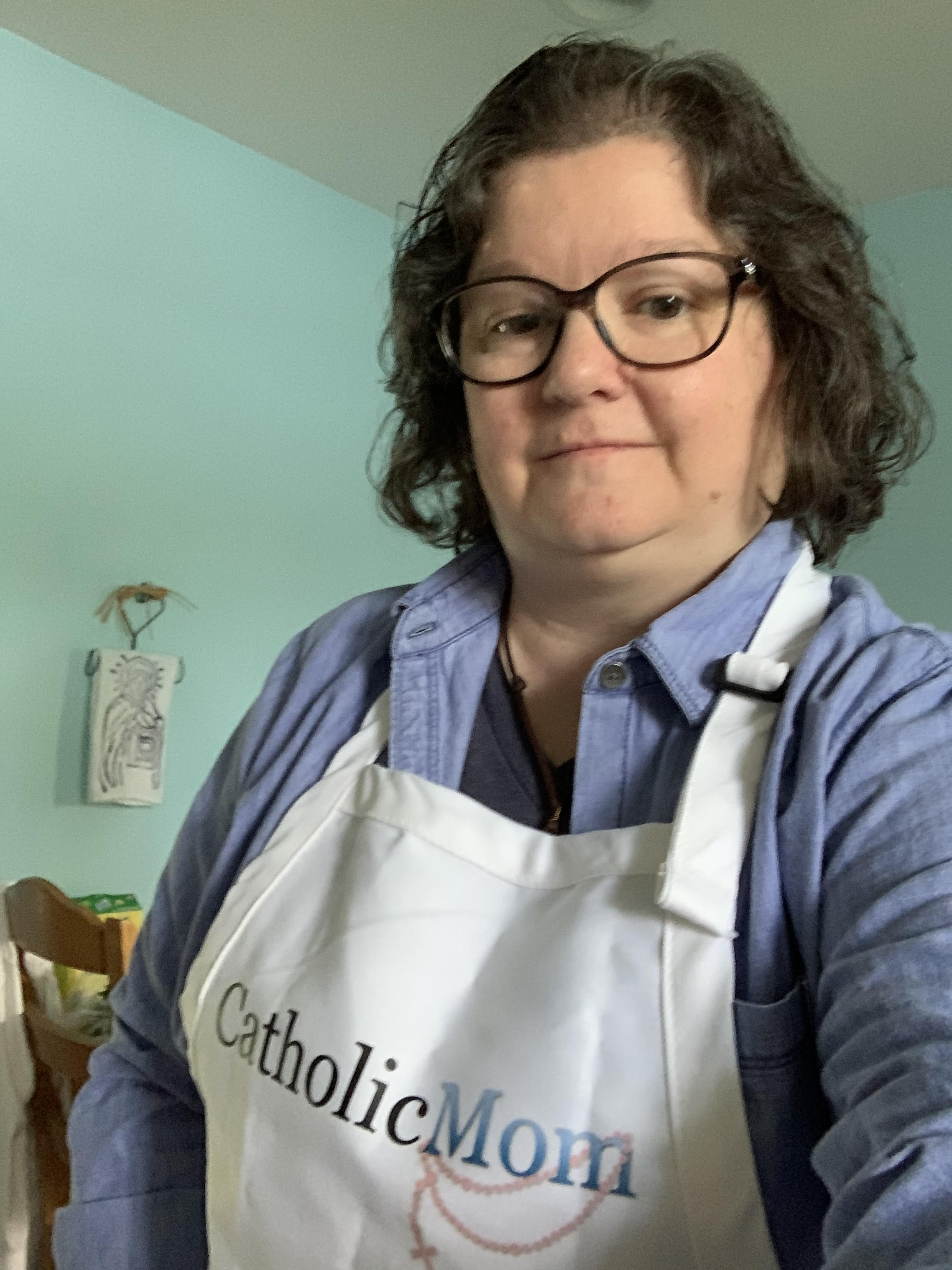 Barb Szyszkiewicz is a wife, mom of 3 young adults, and a Secular Franciscan. She is editor at CatholicMom.com. Barb enjoys writing, cooking, and reading, and is a music minister at her parish and an avid Notre Dame football and basketball fan. Find her blog at FranciscanMom and her family's favorite recipes with nutrition information for diabetics at Cook and Count. Her booklet, The Handy Little Guide to Prayer, is coming in May 2021 from Our Sunday Visitor.