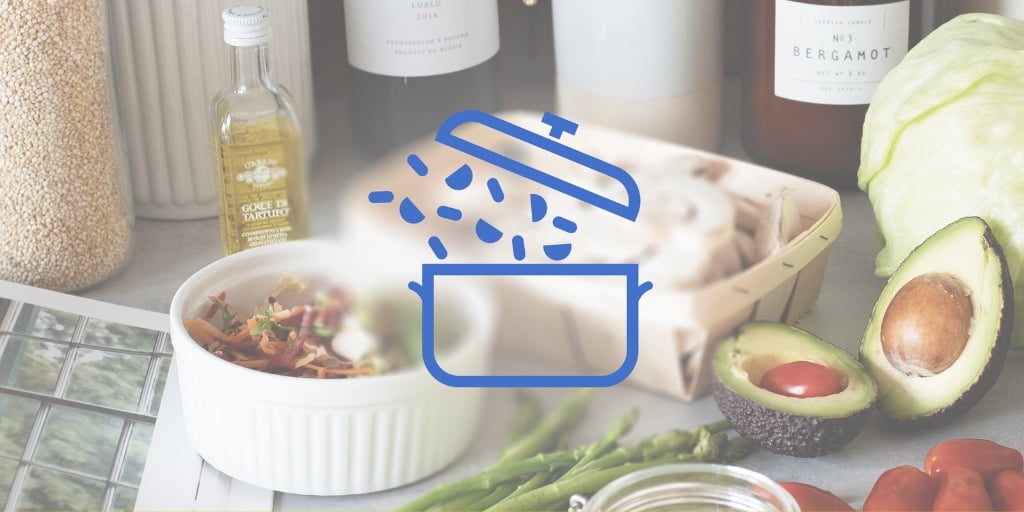 Salsa rosada con camarones is a traditional Costa Rican dish. A dear friend of mine spent a few years living there and made me a recipe book with some typical meals she regularly ate. "Camarones" are shrimp and "salsa rosada" is pink sauce. Here is what she says about the recipe:
Salsa rosada is something very typical and Costa Rican that we do not often see in North America ... it is nothing more than ketchup and mayonnaise! When eating french fries, fried chicken, a hamburger, etc., all are served with a side of salsa rosada. With some cooked shrimp and a few extra seasonings, this simple combination becomes something a little more special!
When serving this dish, we like to use fried shrimp, though boiled or steamed are also tasty. To make it fun for the kids, we have modified the dish to become more like shrimp tacos. Along with the shrimp, I have lettuce and tomatoes as garnishes on soft tortillas. You can toss the shrimp in the sauce and serve, or add sauce as desired. If you choose to go the appetizer route, the shrimp are great dipped in the sauce, a refreshing alternative to cocktail sauce.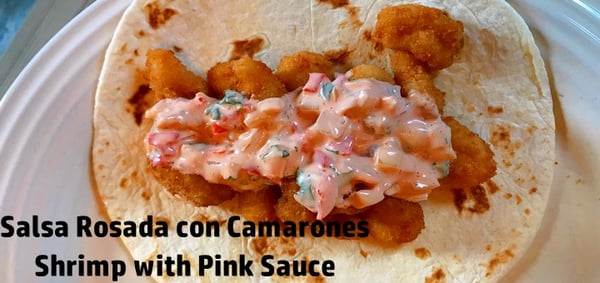 Salsa Rosada con Camarones (Shrimp in Pink Sauce)
2 cup small shrimp, cooked (boiled, steamed or fried)
1/3 cup ketchup
1/3 cup mayonnaise
1/2 medium onion, minced (use a food processor if you want to chop the onions really fine, since they won't be cooked) 1/2 sweet red pepper, minced
1/2 cup cilantro, chopped
Salt
In a mixing bowl, stir mayonnaise and ketchup together until pink. Add onion, pepper and cilantro. Mix well and add salt to taste. Depending on how you are serving, mix in shrimp. Or serve alongside shrimp for dipping and saucing as desired. Enjoy!
---
Copyright 2018 Kate Taliaferro
About the Author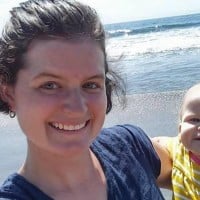 Kate Taliaferro is an Air Force wife and mom of 6. She has a Masters in Religious Education and tries to find God's presence in all parts of her day, be it cooking, cleaning or just the everyday ordinary. She enjoys homeschooling, stitching crafts and finding cheerios between the couch cushions. She blogs at Daily Graces.