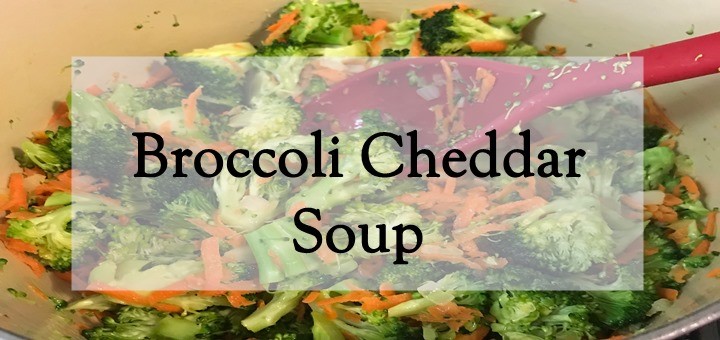 Though the cold may be on the out, the weather is always perfect for this soup. I am in love with broccoli cheddar soup, especially the one the Panera serves. They even have it pre-packaged in most grocery stores. Which, though convenient and delicious, isn't so great for my wallet. This version tastes just like it came from Panera. If anyone has a bread bowl recipe to share, my life would be complete! This recipe would serve a family of 6 for one dinner if you also include bread for dipping. Probably closer to 4 if you only had the soup. It can also easily be doubled or more to serve more, I'm thinking Lenten potlucks or the next time a friend has a baby. It also freezes wonderfully.
Copyright 2019 Kate Taliaferro. All rights reserved.[/caption]
Broccoli Cheddar soup (Panera style)
INGREDIENTS:
1/4 cup unsalted butter
1/2 cup diced onions (yellow or white)
1 cup shredded carrots (Either use whole carrots on a grater or cut up baby carrots, don't murder your fingers )
2 1/2-3 cups broccoli florets, chopped small
1 1/2 cups chicken broth (Can definitely use a chicken base like the one pictured below; I never have the right amount of chicken broth around)
1 cup milk (I use skim/fat free and it's totally fine)
1 cup heavy whipping cream
1/4 cup all-purpose flour
1 1/2 tsp kosher salt
1/2 tsp black pepper
pinch of crushed red pepper flakes (or more as desired)
2 cups shredded cheddar cheese
Copyright 2019 Kate Taliaferro. All rights reserved.[/caption] DIRECTIONS:
In a large pot over medium high heat, melt butter. Add in onions, carrots and broccoli. Cook to soften about 5 minutes (may be more or less depending on the size vegetables you cut).
Slowly add in broth, milk, and cream. Sprinkle with flour and add salt, pepper and red pepper flakes. Continue stirring and heating over medium heat until thickened. This will take about 10-15 minutes.
Once thick, add cheese and stir until melted and smooth. Serve soup and enjoy!
Copyright 2019 Kate Taliaferro. All rights reserved.[/caption]
---
Copyright 2019 Kate Taliaferro
About the Author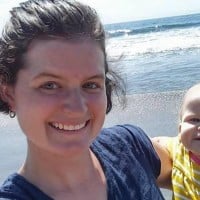 Kate Taliaferro is an Air Force wife and mom of 4. She has a Masters in Religious Education and tries to find God's presence in all parts of her day, be it cooking, cleaning or just the everyday ordinary. She enjoys homeschooling, stitching crafts and finding cheerios between the couch cushions. She blogs at Daily Graces.