Courtesy of Theresa Linden. All rights reserved. Used with permission.[/caption] Theresa Linden's newest Catholic novel, Anyone But Him, centers on the theme of forgiveness and making a new start. Some of my favorite characters from Roland West, Loner and the other novels in the West Brothers series are all grown up in this novel directed at the new-adult audience. In a surprising twist right off the bat, Caitlyn wakes up one morning to discover she's married to her friend Roland's bad-boy older brother, Jarret — and she's horrified. She also can't remember anything that's happened in the past two or three years. How could she be married to the man who'd tormented her good friend for so long?Her coworkers at the private detective agency aren't much help, and Jarret's trying to solve the problem by keeping her locked in the house and not letting her call her family. There's plenty of suspense to keep this story moving along, between strange encounters with both Caitlyn and Jarret's coworkers and Caitlyn's various escape attempts. Jarret seems like he's changed since high school, and Caitlyn's biggest mission is to find out if that's for real. I like that Theresa Linden has continued the West Brothers series into the characters' young adulthood, and that she's framed this novel for the new-adult audience, which has protagonists and readers in the 18-30 age bracket. The first four West Brothers novels are for teens and young adults, but this one, I think, is better aimed at new-adult readers.
The West Brothers Series (in order)
Roland West, Loner (read my full review) Life-Changing Love (read my full review) Battle for His Soul Standing Strong Anyone But Him https://youtu.be/A-R_7IagmV0
A STRANGE TAP-TAP-TAPPING sucked me from a dark sleep, making me aware of something warm and comforting draped over my waist. An arm? No, not possible. Shadows shifted, a breeze tickled my cheek, and a burst of light turned my closed eyelids orange. The tap-tap-tapping started up again, my last hope for sleep slipping away. Inhaling a deep breath of lilac-scented air, I reached to adjust my pillow, but pain made my hand shoot to my throbbing head. Why did it ache so? I never got headaches. I opened my eyes and tried focusing on what should've been my closet door. Curtains swished in the breeze and a drawstring tapped the window frame. The window didn't belong there. The thing draped over my waist moved. It was an arm! Then a hand touched my side and slid over my abdomen. A man with a deep, sleepy voice said, "You still mad at me?" Wide awake now, I stopped breathing. I threw back the covers—and the hand—and tore out of bed. "I guess that's a yes," the man said. In my mind, jagged, edgy lines zipped in every direction, splintering off again and again over the picture of my life, turning it into a puzzle. What was a guy doing in my— I stood in the middle of a large shadowy room, next to a queen-size bed with a curved headrest behind it and a bare-chested man in it. A dark old-fashioned dresser with a huge mirror dominated the opposite wall. The room had three closed doors that probably led to a bathroom, a closet, and the way out. This was not my bedroom.
Want to win a copy of this book?
One winner will receive either a paperback copy of Anyone But Him (USA only) or an ebook version (if winner is outside the USA). a Rafflecopter giveaway Winner will be contacted by email and will have 48 hours to claim the prize. If unclaimed, the prize will be awarded to another winner.
About Theresa Linden
Theresa Linden is the author of award-winning Catholic teen fiction. Raised in a military family, she developed a strong patriotism and a sense of adventure. Her Catholic faith inspires the belief that there is no greater adventure than the reality we can't see, the spiritual side of life. She has six published novels, and two short stories in Image and Likeness: Literary Reflections on the Theology of the Body (Full Quiver Publishing). She holds a Catechetical Diploma from Catholic Distance University and is a member of the Catholic Writers Guild and the International Writers Society. A wife, homeschooling mom, and Secular Franciscan, she resides in northeast Ohio with her husband and three teenage boys. To learn more, visit TheresaLinden.com, or follow her on Facebook, Twitter, or Goodreads.
---
Copyright 2018 Barb Szyszkiewicz, OFS This article contains Amazon affiliate links; your purchases through these links benefit the author.
About the Author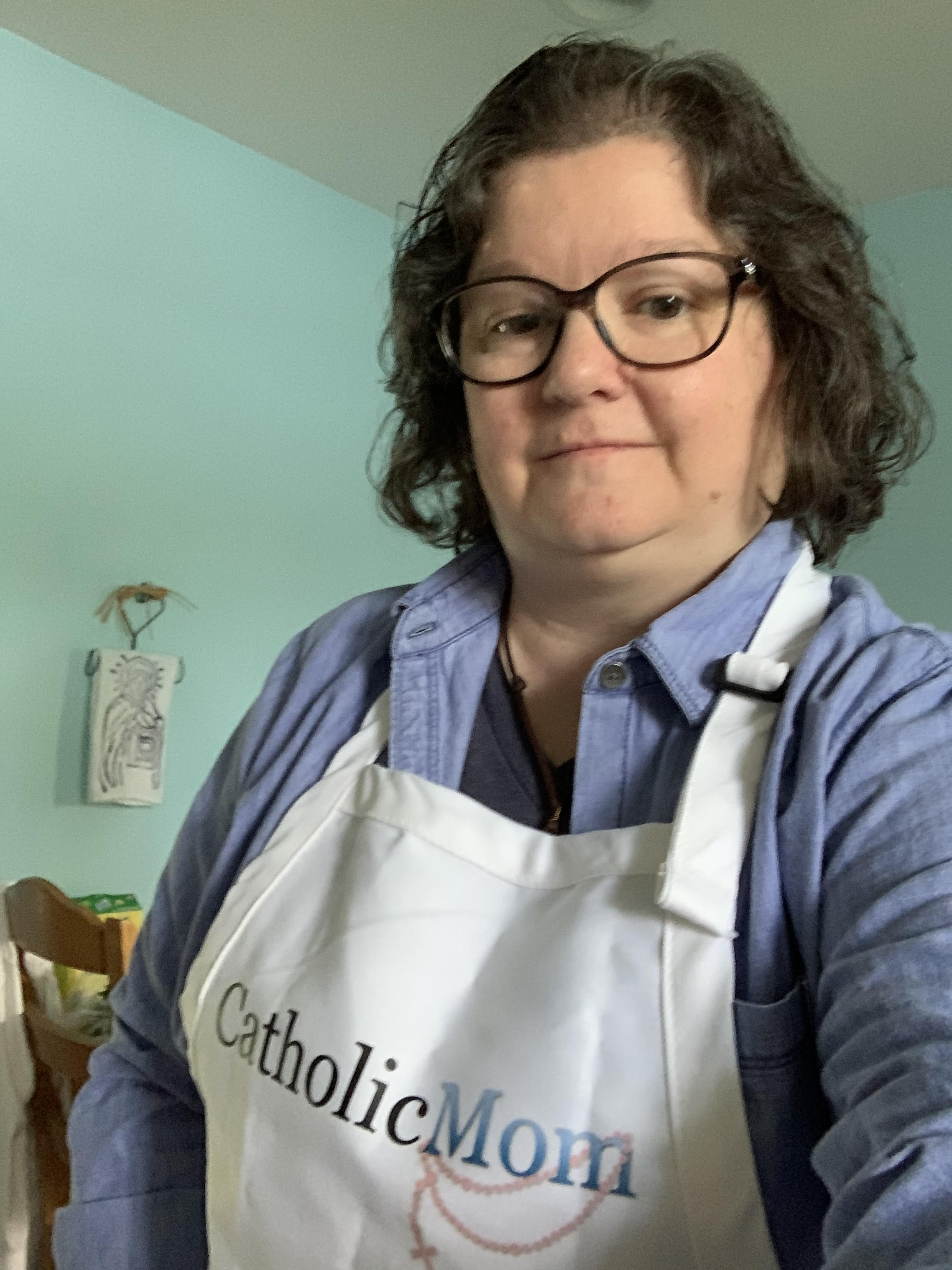 Barb Szyszkiewicz is a wife, mom of 3 young adults, and a Secular Franciscan. She is editor at CatholicMom.com. Barb enjoys writing, cooking, and reading, and is a music minister at her parish and an avid Notre Dame football and basketball fan. Find her blog at FranciscanMom and her family's favorite recipes with nutrition information for diabetics at Cook and Count. Her booklet, The Handy Little Guide to Prayer, is available now from Our Sunday Visitor.