Fleeting Moments: Praying when you are too busy by Loretta Pehanich is a short, practical guide that will appeal to moms with too much to do. Loretta offers some insightful ways to find God in a busy day. Enjoy this excerpt from the book.
It's early morning and it seems as if the sky is still rubbing the sleep out of its cloudy eyes. I gulp some coffee to wake me up and scan the morning prayer suggested in a devotional book. Then I set the timer for 10 minutes. I sit in a comfortable position so I can forget about my body and endeavor to let go of all thoughts. I breathe deeply and gently shut my eyes. The phone rings. My daughter needs a favor. My husband pops in to say goodbye. The neighbor's dog barks as if something alarming is going on next door. My eyes fly open as I remember my promise to water their tomatoes while they are out of town this week. I jot a quick note, knowing that I may forget this task as the hubbub of the day moves into full throttle. Were these distractions from prayer, or were they God's invitations to be pray by being a person of service? That friend on the phone needed a listener. My actions to be of service are also prayer. Rather than be disappointed in myself for not taking time for prayer, I need to see that it is Christ who seeks my help when I am interrupted. Expectations get me into trouble. If I'm too tied to what I plan to do, I see others as a distraction when in actuality they are themselves an experience of God loving me, or allowing me to love back. How do I learn to tell the difference between distractions that derail me and those that are gift? It takes time, and practice. Gentleness, too. When it comes to setting aside a time for prayer, distractions are to be expected. How we react to them can trap us or help us find God in such moments. Here are some ways to handle distractions at prayer. See if you can determine which options are good:

Get frustrated or angry with yourself for being unable to quiet your thoughts.
Give up after three minutes and start to shorten that list of things to do.
Judge yourself to be a failure at prayer and resolve not to bother setting aside five minutes tomorrow to engage in what feels like a waste of time.
Intercede briefly for the persons behind your distraction, and gently move your mind back to the simple repetition of Jesus' name. Perhaps God allowed you to think of that distraction just now so that you would remember to pray for someone special.
Ask God to give you the time you need later to address that distraction. And once again, try to put it out of your mind, just as sticks float down a river while from the shore you focus on the stream just in front of you.
Put a pen and paper near your prayer chair to jot down "important" distracting thoughts.
Resolve to add two minutes to this immediate prayer time, especially if you don't feel like doing it. If it is an evil spirit that is filling your head with distractions in an attempt to discourage you, this technique is very effective to drive away distracting thoughts.
Laugh at yourself. Scripture says we are earthen vessels, and we all know how cracked and imperfect pottery can be.
Thank God for loving you just as you are. God is present, even if you can't feel any proofs of this fact.

How many times have I digressed into a long daydream in a distraction! I catch myself several minutes later, wondering where my mind went. I should be doing the important thing, but instead I find myself distracted into the unimportant one. I clench my teeth and stew over what is left undone. Someone told me this is "shoulding" on yourself. Don't do it! Some interruptions could be God's gentle reminders that we are to love our neighbors and be of service before all else. These are the times when I am called to be the Good Samaritan on the road. Perhaps the genuine call to prayer lives in the interruptions. God knows what we are going through. And God is all about relationships. When we enter into relationship with Christ, he brings along everybody—needy, grubby, hurtful, and inconvenient people. He even invites me to consider people who normally might seem repugnant to me. All of this doesn't mean we should stop trying to spend time in silent prayer. On the contrary, we need to keep making the efforts to be with God when life gets particularly busy. And we must not beat up ourselves when our efforts appear to be pointless. Some people are very good at this, especially when normal distractions surface. Are busy people more familiar with this trap? When we catch ourselves in choosing a lesser good, it is okay to regret the choice and move on. God does not condemn us nor lead us to despair. The loving, gentle God is not as tough on people as people are on themselves. We need to discern carefully if we are creating obstacles to silent prayer ourselves, or whether distractions are invitations to listen to the active God who invites us to co-create the world. If you believe that God is inviting you to some action when you are distracted, then trust that God is doing some miracle within them. God honors our intentions, so even if we "misdiagnose" a distraction and chase off in the "wrong" direction, God knows how to make all things right again. As the New Living Translation of Romans 8:28 says, "We know that God causes everything to work together for the good."
Fleeting Moments is available in paperback or for your Kindle, on Amazon.com.
---
Copyright 2018 Loretta Pehanich
About the author: Loretta Pehanich is a Catholic writer, spiritual director, retreat leader, and workshop presenter. She's enrolled in the Center for Ignatian Spirituality, Sacramento, and has 20+ years experience in ministry, including helping to create a new large group ministry for women. Loretta and her husband have four children and nine grandchildren. She's busy, but never too busy to pray. Loretta blogs at Too Busy Club and IgnatianSpirituality.com. You can also follow her on Twitter.
About the Author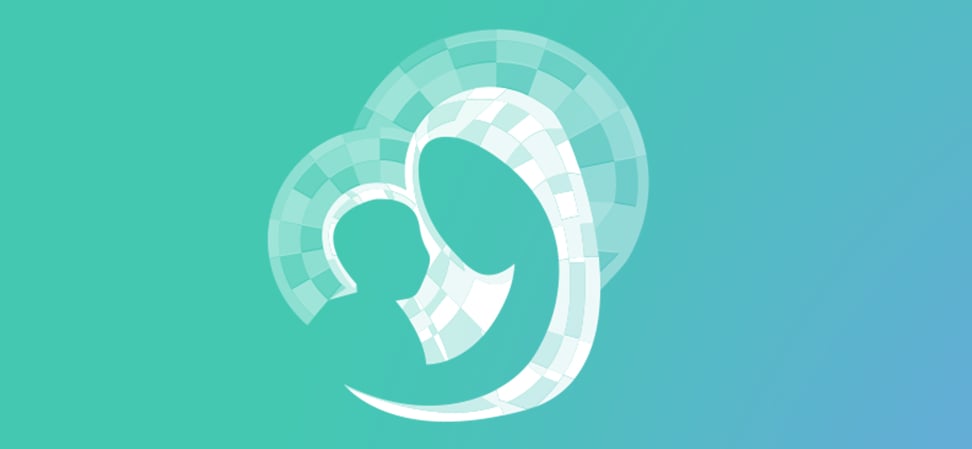 We welcome guest contributors who graciously volunteer their writing for our readers. Please support our guest writers by visiting their sites, purchasing their work, and leaving comments to thank them for sharing their gifts here on CatholicMom.com. To inquire about serving as a guest contributor, contact editor@CatholicMom.com.