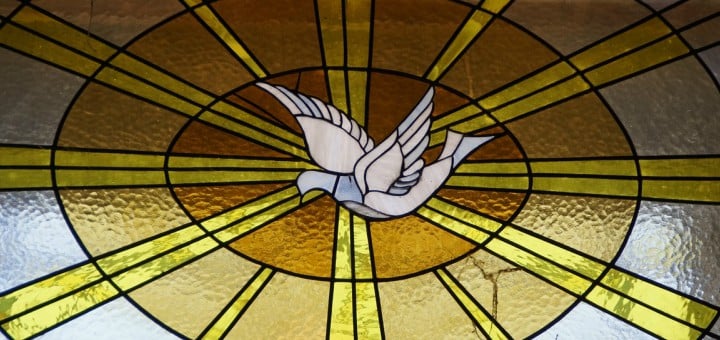 "Pentecost" by Artist: Duccio di Buoninsegna (1260–1318) via Mary's Rosaries Public Domain Images, PD[/caption] There was a point in my life when I assumed that the only people who experienced a relationship with the Holy Spirit were those whose ideal prayer time involved singing praise & worship music, strumming guitars, and spontaneously praying out loud in a group setting. I think this was a natural assumption for me to make. The people who talked about "living in the Spirit" were those who either actively declared themselves "charismatic" or those who simply preferred certain forms of prayer. There is a lot of beauty to be found in small prayer circles and praise & worship music; there have been points in my life where I have seen God use these to draw myself-and others-much closer to Himself. However, over time, a question began to form in my mind: What if someone doesn't like singing praise & worship music or speaking out loud in a prayer circle? Is he or she not embracing the deep relationship with the Holy Spirit that we are all called to? As I wondered about this, I began opening my eyes even more to the rich heritage of Scripture, prayers and saints in the Catholic Church. I began to realize two things. First, I noticed that the presence of the Holy Spirit in our lives is necessary and important. Jesus promised to send us the Holy Spirit to teach and guide us (see Jn 14:26), and we'll celebrate the outpouring of the Holy Spirit on the Apostles during Pentecost later this month. Just as the Apostles needed to be guided by the Holy Spirit, we also need to follow the Holy Spirit's promptings as we grow close to God and spread the Gospel! Next, I observed that in the lives of the saints -- those men, women, boys, and girls who have been declared to be in Heaven -- we see a variety of personalities and spiritual gifts. While there were saints who experienced more outwardly noticeable gifts from God (like St. Pio of Pietrelcina), there were also saints who had a much more quiet and "hidden" life, like St. Therese of Lisieux. In fact, St. Paul's writings mention this important reality:
There are different kinds of spiritual gifts but the same Spirit; there are different forms of service but the same Lord; there are different workings but the same God who produces all of them in everyone. To each individual the manifestation of the Spirit is given for some benefit. -1 Cor 12:4-7
The Holy Spirit does not just desire intimacy with a select group of people, but with all people. We may have different temperaments and favored forms of prayer, but this should not keep us from thinking that we cannot grow closer to God. As Pentecost draws near, ask the Holy Spirit to touch your life in a deeper way, and open yourself to receive God's graces in prayer and the sacraments. Learn more about the gifts of the Spirit, and ask the Holy Spirit to help you utilize these gifts and graces that you received through the sacrament of Confirmation. Pray to the Holy Spirit, either spontaneously or with a prayer that has already been written, like Cardinal Mercier's prayer to the Holy Spirit, or the Litany of the Holy Ghost. Even just saying, in times of trial, "Holy Spirit, help me!" is a great way to begin cultivating a relationship with the Third Person of the Trinity. God has given us His Spirit, and He desires for us to grow closer to Him -- so let's take steps to listen to the Holy Spirit in our lives.
Pixabay (2017), CC0 Public Domain[/caption]
---
Copyright 2018 AnneMarie Miller
About the Author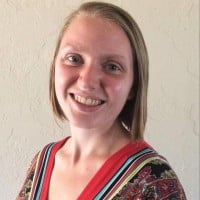 A bibliophile, wife, mother of young children, and lover of the Liturgy, AnneMarie Miller enjoys exploring the manifold—and quirky—ways in which God speaks. She can often be found reading books to her kids, burrowing her toes in the red Oklahoma dirt, or sipping black coffee. Her reflections on Catholicism, literature, and hope can be found on her blog, Sacrifice of Love.