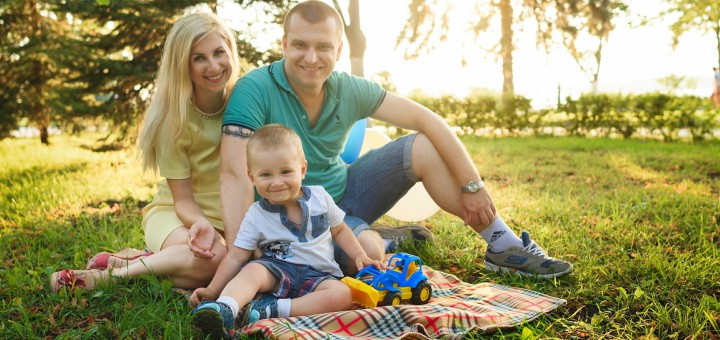 By Mothers'_Day_Cake.jpg: The Mighty Tim Inconnu from Dayton, United States of Americaderivative work: Beao (Mothers'_Day_Cake.jpg) [CC BY 2.0], via Wikimedia Commons[/caption]Mother's Day is May 13, the Feast of Fatima, making it an extra special day to celebrate being a mom. As moms, we do so much day in and day out — not to mention night duty — so it's nice to have a holiday dedicated to us. Some families are wonderful at planning surprises and making the day special, while others need more direction. Regardless, this is your day so consider ways to celebrate. Here are some ways to spend this year's Mother's Day with your family. Make brunch with the kids Your kids might not be able to cook you a breakfast in bed, but making brunch with them actually allows you to spend more time together on the day. Start your day off and cook a yummy brunch with the works: eggs, French toast, fresh fruit, and crispy bacon! Try some of these Mother's Day brunch recipes if you want to make something extra special for your brunch. Your kids will love cooking with you, and you can all sit down and eat together! Go to church Mother's Day is always on Sunday, so get everyone to put on their Sunday best and go to Mass as a family. Praying together is a great way to bond with your kids and this holiday is no exception. Your church might even have a special Mother's Day prayer to honor all of the moms at Mass that day. Make sure to make the time in your day to go church between the celebrating! Get ice cream Who doesn't love ice cream? While you might not get a cake on Mother's Day (or maybe you do!), ice cream is the perfect sweet treat to celebrate with! Go to your favorite ice cream shop around your neighborhood and get a scoop or two of your favorite flavor. If you don't feel like going out, buy the ingredients and make ice cream sundaes at home instead! If you need some unique ideas for sundaes, check these out! Watch a movie together A great way to spend time together is a movie marathon! Gather everyone in the living room around the TV and spend the day cuddling with your kids and watch wholesome movies as a family. Be sure to get all of your favorite snacks to munch on during the flicks and pick something family-friendly that everyone will enjoy. If you have enough time in your day, watch a movie of everyone's choice! Make time for a mini spa day at home If you want to feel pampered, have a DIY at-home spa day. Plan ahead so you'll be ready. Relax. Take a long bath with a bath bomb or fragrant bath oil. Give yourself a facial and do your nails. You'll feel refreshed! Take a family walk Getting a little exercise and fresh air with your loved ones will put everyone in a good mood. Go on a picnic or have a barbeque Eating outside on Mother's Day makes the day special. Let your family plan the meal and keep it simple. If there are no cooks in the bunch, order takeout.
By Donnie Ray Jones (2015) via Flickr, CC BY 2.0[/caption] The key is to relax and enjoy being a mom. Do your best to take a break from work, ask God to bless the day and thank him for the gift of your family.
I'd love to hear how you plan to spend this Mother's Day with your family. Comment below!
---
Copyright 2018 Patti Maguire Armstrong
About the Author