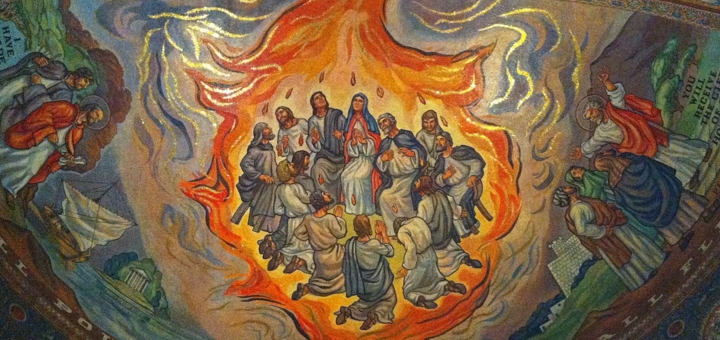 Editor's note: Father Willy is out of the country this week; we will keep him in our prayers as he travels to promote the work begun by Venerable Patrick Peyton, C.S.C.
Busy though he is, Father Willy always remembers the CatholicMom.com family in prayer, and he wanted to offer a reflection to help us prepare our hearts for Pentecost. -Barb
By Pete unseth -

Own work

, CC BY-SA 4.0, Link[/caption] As we prepare our hearts for Pentecost, Father Willy shares a favorite poem about the Holy Spirit.
Holy Spirit: Longing for Pentecost
"It's this that makes My spirit spin, My bones to quake, My blood run thin, My flesh to melt Inside my skin, My very pulse Create a din, It's this that makes My spirit spin, That heaven is, not up but In!" -Sister Mary Ignatius, Sacred Heart Magazine, 1942. Each weekday, the homily from Daily Mass at Holy Cross Family Ministries is shared online. Visit Family Rosary: World at Prayer and sign up to receive notifications of each day's homily.
---
Copyright 2018 Fr. Willy Raymond, C.S.C.
About the Author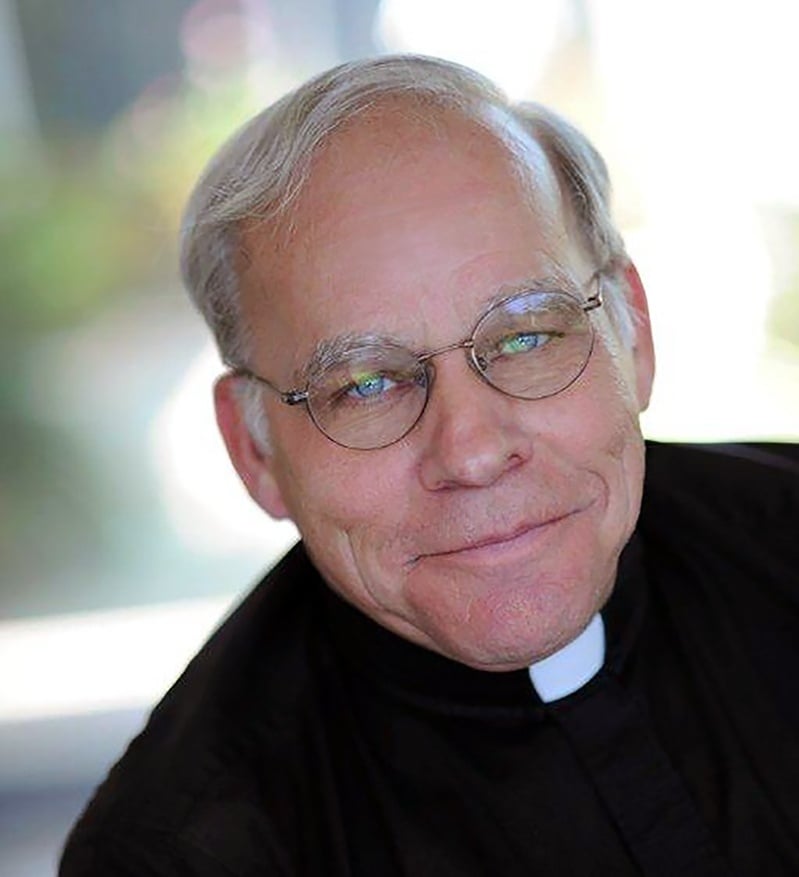 Father Willy Raymond, C.S.C. is President of Holy Cross Family Ministries. He entered Holy Cross Fathers in 1964. He earned a Bachelors in Philosophy from Stonehill College in 1967 and a Masters in Theology from the University of Notre Dame in 1971. In addition to English, Father Willy is conversant in French and Spanish. He's a native of Old Town, Maine and one of 12 children. He remains a diehard fan of the Boston Red Sox, even though he has served as Chaplain for the Los Angeles Dodgers.