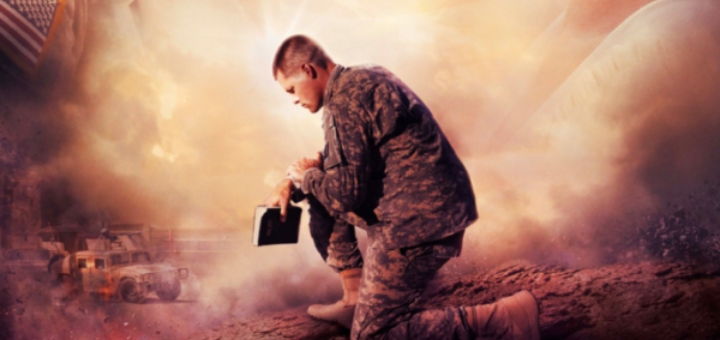 From the battlefields of Iraq to trouble on the home front, INDIVISIBLE is the inspiring new film about families finding the faith and love to fight through hardships that threaten their marriages. INDIVISIBLE is based on the true story of a decorated Army chaplain, haunted by battlefield experiences that put his marriage in jeopardy, and how this resilient family bravely fights to reintegrate with each other and for love to win out. The film premieres in theaters nationwide Oct. 26 featuring Sarah Drew, Justin Bruening, Jason George, Tia Mowry and Madeline Carroll.
Watch the First Trailer
https://youtu.be/CHdhbE2tJyA "INDIVISIBLE's true story shows there is no marriage too broken for God," said Director David Evans. "We hope husbands and wives who see the Turners' story on film will stop fighting one another and join forces to fight for their marriages together instead." INDIVISIBLE is produced by Reserve Entertainment, Provident Films, The WTA Group, Graceworks Pictures and Calvary Pictures. Synopsis — INDIVISIBLE is the extraordinary true story of Army Chaplain Darren Turner and his wife Heather, whose lives are fully devoted to serving God, family and country. But when war etches deep battle scars — both overseas and on the home front — the Turners' rock-solid marriage is shaken to its core. Carrying burdens the other can't comprehend, they must decide if they're willing to face one more battle: the fight to save their marriage. From the director of THE GRACE CARD and the studio that brought you FIREPROOF and WAR ROOM comes the story of one marriage … one family … under God. Sarah Drew, featured for nine years on Grey's Anatomy, stars as Heather Turner in INDIVISIBLE and executive produced the film. "The heart of INDIVISIBLE is about marriage," Drew said. "The military is the setting through which we tell a story about what it means to fight hard for the vows you make on that day you stand before God and before your community and say, 'I will love you for better or worse.'" In addition to Drew, Bruening (Grey's Anatomy), George (Grey's Anatomy) and Mowry (Sister, Sister), INDIVISIBLE features Michael O'Neill (NCIS), Eric Close (Without A Trace), Madeline Carroll (I CAN ONLY IMAGINE), Tanner Stine (The Thundermans) and Skye P. Marshall (Black Lightning). INDIVISIBLE brings the battlefields of Iraq to vivid life and opens the door on challenges faced by families at home, both while loved ones are gone and when they strive to reintegrate with each other. The film was shot in Memphis, Tennessee; Iraq scenes were filmed near Santa Clarita, California, north of Los Angeles, at the Middle East Village set on Blue Cloud Movie Ranch. Darren Moorman of Reserve Entertainment produced INDIVISIBLE, in association with Calvary Pictures and its CEO, Pastor Lynn Holmes. Ben Howard of Provident Films and Bill Reeves of WTA served as executives in charge of production.
Copyright 2018 Provident Films LLC and The WTA Group, LLC. All rights reserved. Used with permission.[/caption]
---
Copyright 2018 Carmel Communications About Reserve Entertainment: Reserve Entertainment acquires, develops, and produces high-quality, strategically-budgeted feature films and TV for studios like Paramount Pictures (SAME KIND OF DIFFERENT AS ME), Lionsgate (Mark Hamill's Pop Culture Quest) and Provident Films (INDIVISIBLE). Reserve Entertainment believes the best cinematic stories, which consistently appeal to broad and loyal audiences, not only entertain but build-up and celebrate the human spirit. For more information, go to http://reserveentertainment.com. About Provident Films: Provident Films, a division of Provident Music Group, a Sony company, develops, produces and markets faith-based films. A pioneer in the genre since 2006, Provident Films' partnerships include Sherwood Pictures/Kendrick Brothers (WAR ROOM, COURAGEOUS, FIREPROOF and FACING THE GIANTS), The Erwin Brothers (WOODLAWN, MOMS' NIGHT OUT), and Kirk Cameron (UNSTOPPABLE, CONNECT). For more information, go to www.providentfilms.org. About The WTA Group: The WTA Group is a leader in faith-based film marketing and financing, home entertainment representation and consumer product licensing. Founded in 2009, WTA has led the faith audience marketing campaigns for talented filmmaking clients including Stephen and Alex Kendrick (WAR ROOM and No. 1 New York Times best-seller The Love Dare), Sony/AFFIRM Films (MIRACLES FROM HEAVEN), Pure Flix Entertainment (GOD'S NOT DEAD), Compass Cinema (IS GENESIS HISTORY?) and The Christian Broadcasting Network (IN OUR HANDS: THE BATTLE FOR JERUSALEM). The company's author and writer roster includes Charlie Daniels (Country Music Hall of Fame Member, Grand Ole Opry Member), Dr. Michael L. Brown (radio host and best-selling author) and Randy Alcorn (New York Times best-selling author). For more information, visit www.thewtagroup.com About Graceworks Pictures: Graceworks Pictures is the company of Dr. David and Esther Evans in Memphis, Tennessee, that was created to develop heart-transforming films that demonstrate how a relationship with God can impact families that seek to put Him first. Graceworks has partnered with Calvary Pictures to produce THE GRACE CARD (2011) and INDIVISIBLE (2018). www.graceworkspictures.com About Calvary Pictures: Calvary Pictures is the movie-making ministry of Calvary Church in Cordova, Tennessee, which was born out of the desire to make a difference for The Kingdom of God beyond our physical campus into a local and global community. Along with Lead Pastor Anthony Lynn Holmes (associate producer), Calvary Pictures has produced THE GRACE CARD (2011), and now INDIVISIBLE. http://www.calvarychurch.net.
About the Author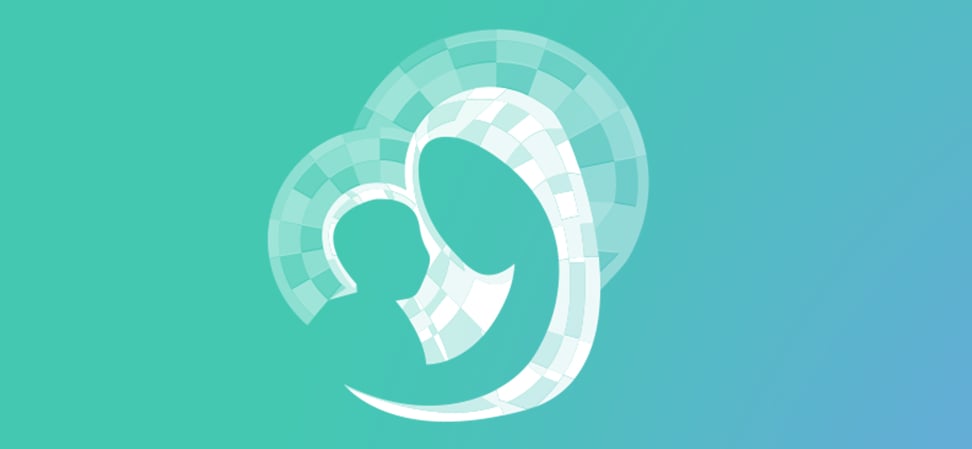 We welcome guest contributors who graciously volunteer their writing for our readers. Please support our guest writers by visiting their sites, purchasing their work, and leaving comments to thank them for sharing their gifts here on CatholicMom.com. To inquire about serving as a guest contributor, contact editor@CatholicMom.com.