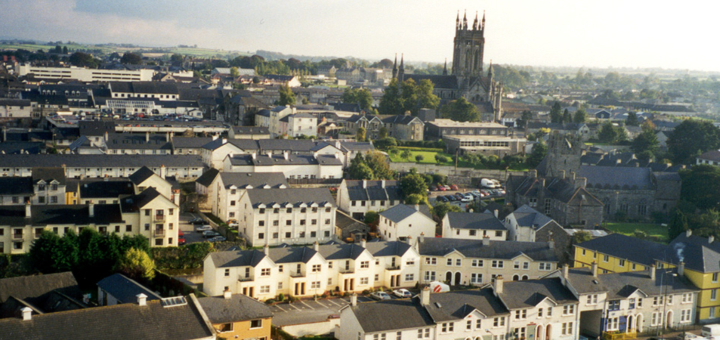 By Pixie, CC BY-SA 3.0, Link[/caption] For some reason, the news surrounding a historic vote on abortion in Ireland doesn't seem to be gaining much traction here in the States, either from pro-life outlets or mainstream media. With the vote rapidly approaching, I wanted to bring it to everyone's attention in an effort to encourage all of us to speak up and speak out on behalf of those who can't. On Friday May 25, the Irish will go to the polls to determine the fate of the 8th amendment to their nation's constitution. For those who aren't aware, the amendment reads:
The State acknowledges the right to life of the unborn and, with due regard to the equal right to life of the mother, guarantees in its laws to respect, and, as far as practicable, by its laws to defend and vindicate that right.
There are currently only six nations in the entire world with a complete ban on abortions, and Ireland is as close as you can get to that in the European Union. In Ireland, abortion is only allowed if carrying a pregnancy to term would present a threat to the life of the mother, far and away making Ireland the most restrictive nation in the EU when it comes to abortion. A yes vote on May 25 would mean repeal for the constitutional amendment, immediately legalizing abortion on demand up to 12 weeks of gestation. A no vote would keep Ireland pro-life, and would allow the Emerald Isle to continue its role as a beacon of light for a world shrouded in darkness. While we may be an ocean away from what's happening, today's connected world of social media and devices in everyone's hand gives all of us an opportunity to make a difference! As pro-lifers, we have a duty to take as much action as we can in this situation. We have an opportunity to share why we value life, why we stand against legalized abortion, and why we care about what happens in Ireland. As we continue to share the importance of standing up for the protection of innocent life, let's also join together to reach out to St. Brigid (one of the patron saints of Ireland) in prayer, and trust in God as the vote in Ireland draws near: Brigid, you were a woman of peace. You brought harmony where there was conflict. You brought light to the darkness. You brought hope to the downcast. May the mantle of your peace cover those who are troubled and anxious, and may peace be firmly rooted in our hearts and in our world. Inspire us to act justly and to reverence all God has made. Brigid, you were a voice for the wounded and the weary. Strengthen what is weak within us. Calm us into a quietness that heals and listens. May we grow each day into greater wholeness in mind, body and spirit. Amen.
---
Copyright 2018 Tommy Tighe
About the Author

Tommy is a Catholic husband, father of four boys, and the author of The Catholic Hipster Handbook (available now!).