The King's Prey: St. Dymphna of Ireland by Susan Peek Finalist in the upcoming CALA - Catholic Arts and Letters Award 2018 Catholic Writers Guild Seal of Approval Susan Peek is one of my favorite Catholic authors. She has a series of books about saints titled God's Forgotten Friends: Stories of Little Known Saints. One of the tag lines she uses is – the saints weren't boring; why should their stories be? That question sums up her novels perfectly. She uses the historical facts and incorporates them into exciting adventures about some saints you might not be familiar with.
I have loved all of Susan Peek's novels, but I think The King's Prey is her best book yet! She has taken this story about a little-known saint and created a heart-pounding adventure. For those who don't know, Saint Dymphna was an Irish Princess who had to escape from her deranged father. There are not a lot of facts about St. Dymphna, but it is known that she fled across Ireland from her father with the help of several people from her father's court and a local priest. While this book is about a princess, don't let that fool you – it's a great story for boys as well. Since not much information is available about those who helped Dymphna, the author has used her incredible story-telling skills to create an unforgettable tale about two estranged brothers with a heart-breaking past to add even more excitement to this fascinating story. The combination of perfectly timed humor, riveting chase scenes, and swashbuckling fights makes for a must-read book. One note: St. Dymphna is the patron saint of those afflicted with mental and emotional disorders. Her story makes for great discussions but also might not be appropriate for younger children.
---
Copyright 2019 Leslea Wahl
About the Author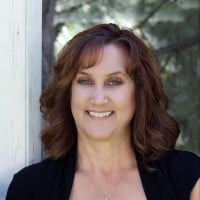 Leslea Wahl is an award-winning author of Catholic teen adventurous mysteries. She lives in beautiful Colorado with her family. Leslea believes one way to encourage teens in their faith is through positive messages and Catholic values, embedded in great stories. She is excited to share her reviews of some incredible Catholic books, all of which have received the Catholic Writer's Guild Seal of Approval. Find her online at LesleaWahl.com.