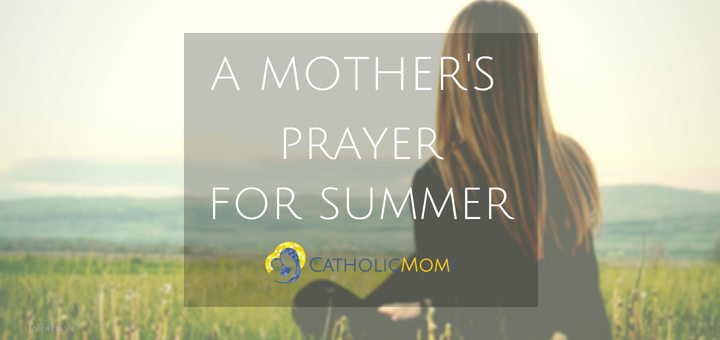 Image via Pexels (2017), CC0 Public Domain. Modified by the author.[/caption] Dear God, It's that time of year again. The time of year a slight feeling of panic starts creeping into my chest, making it a little harder to breathe. The time of year when school's almost done and summer break is almost begun. The time of year my email inbox fills with a constant gush of requests, sign-up reminders, (Wait, I don't remember signing-up for that? What was I thinking back in September?!), important dates to remember and deadlines to meet. The time of year I realize I should already have a summer plan in place and registrations for summer activities submitted and paid for before it's too late. The time of year I get overwhelmed with all the choices and schedules. It's the time of year I begin fearing the voices: I'm boooorrreeeed. He hit me. She touched me. I was sitting there first (in my mind)! What can I do? I don't want to do anything. I'm so booorrrreeeed. God, it's that time of year again. The time of year I need you. Like, really, really, NEED you. I need you, God. Help me breathe ... in ... out ... in ... out. Help me be grateful -- for the teachers, the administrators, the paraeducators and volunteers, the lunch ladies (can I hire them this summer?) the janitors -- God, bless them! Help me manage all the emails and dates, all the requests and to-do's. Help me say, "Yes," to what I can and say, "No," to what I can't. Help me accept my imperfections and those of my children. Help me surrender -- perfection, stability, predictability, peace and quiet. Help me to Trust in You: with everything. Help me soak in these quieter days and turn to you in prayer. God, I ask you to fill me with all the grace, strength, love -- and patience! -- you can give me. I'm going to need it! I'm going to need YOU! Amen.
---
Copyright 2018 Erika Marie
About the Author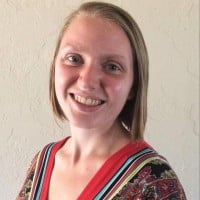 Erika Marie is a simple Catholic, Wife, and Mama. She relishes snuggles and free time with her family and enjoys reading, writing, blogging, and has a slightly obsessive addiction to creating Canva graphics. Enjoy more reflections by Erika at her personal simplemama blog.