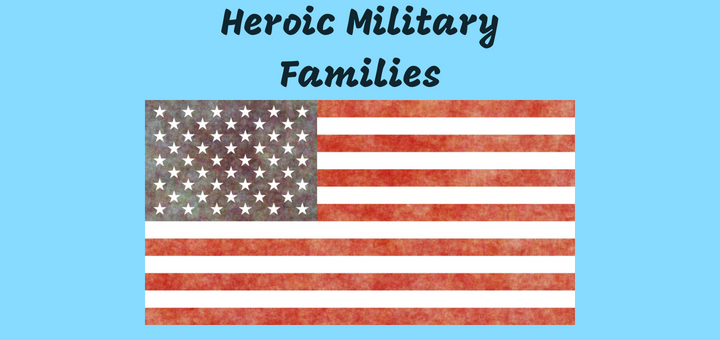 Image created in Canva using free elements.[/caption] Each year around Memorial Day we pause to honor the soldiers who have fought or are fighting for our country, and most especially for the fallen soldiers. May God rest their souls and bring comfort to their families. We have heard that countless war veterans are haunted by sounds and smells that trigger horrific war memories. Many are fighting invisible battles after the war, afflicted for years with post-traumatic stress disorder in the forms of debilitating grief, flashbacks, nightmares, and even something called survivor's guilt. We need to pray for them. They carry a heavy cross. But what about the wives and children? We seldom, if ever think of the women and children who are affected by war. Let's talk about the children. A Psychology Today magazine article (April 2013) stated,
Eighteen million children are being raised in the chaos of war. In the past ten years, as a result of armed conflict, over 2 million children have been killed, 6 million have been disabled, 20 million are homeless, and more than 1 million have become separated from their caregivers.
And that was five years ago. An article in the "US National Library of Medicine, National Institutes of Health" reporting on the impact of war on children stated,
War affects children in all the ways it affects adults, but also in different ways. First, children are dependent on the care, empathy, and attention of adults who love them. Their attachments are frequently disrupted in times of war, due to the loss of parents, extreme preoccupation of parents in protecting and finding subsistence for the family, and emotional unavailability of depressed or distracted parents …
There's so much more, but I think you get the picture. Children suffer a great deal too. The courageous soldier is not the only one who suffers. There is a myriad of physical and psychological traumas due to war. The horrors of war affect the entire family who deals with the worries over deployments, parents out of the home for long periods of time, disrupted lives, and difficult transitions when their soldier returns. What can we do to help? I personally wanted to raise awareness of the heroic military women juggling so many things, and fighting hidden battles striving to keep their families intact and sane. I met the military women years ago when I was asked to give a presentation at West Point. That night, I decided that I should write a prayer book for them to help nourish their souls. After getting to know them more over the next few years, through my speaking on military bases and conferences, and being so touched by their heroism, I knew I had to shine a light on them and let the world see that their heroism is not left on the battlefield, but is woven into the very fabric of their lives! In writing my newly released book By Dawn's Early Light: Prayers and Meditations for Catholic Military Wives, I interviewed many military women who have bravely shared openly for this book. While the book doesn't focus a great deal about this particular topic, I wanted to include it among the many other challenges and triumphs that I highlighted in the book.
Copyright 2018 Donna Marie Cooper-O'Boyle. All rights reserved.[/caption] I'll include a short excerpt, which speaks of how children are affected by military life and war, first starting with a little background on Marine wife Linda Bontempo Coleman. Marine wife Linda Bontempo Coleman entered military life because, as she puts it, "I fell in love with my Marine!" It turns out that, before she courted her future husband, his youngest sister, who was one of Linda's students, felt a need to play matchmaker. The clincher was when this well-meaning student showed Linda a photo of her big brother Larry in his Dress Blues. Linda shared, "If you have ever seen a photo of a Marine in his Dress Blues, you will understand!" Linda and her Marine courted and were happily married in the church where Linda grew up, and they went on to have five children. Larry has served more than twenty-four years on active duty thus far. Linda stays connected with other military wives and her family as well. She remains grounded in her Faith through a variety of activities and clubs, including the CWOC and the MCCW-Worldwide. She says she keeps her sanity with "coffee, chocolate, prayer, Mass, coffee, wine, walking my dog, chocolate, coffee, talking with my younger sister, talking to Mom." Possibly, not all in that order! Perhaps in moderation — or not! Linda smiled and added, "Let's not forget about the occasional Ladies Night Out or coffee! Those feed my soul as well as my body!" Reflecting on how her children are affected by military life, Linda said, "Children are affected by the frequent moving, the absence of the military parent, and the aftermath of post-traumatic stress disorder." Linda pointed out that not all the problems are apparent or even visible. She explained, "One of the major issues affecting service members, veterans, and their families is the long-lasting impact of both visible and invisible wounds. The stress experienced by a child of a service member is often overlooked. These children face challenges and adversities that someone their age should not have to handle." On the bright side, though, there are beneficial traits that the children learn when living in a military family. Linda explained, "Military children learn to be resilient. They learn to make new friends no matter where they are." This is a necessity, given the amount of moving they do. Linda observed that because of their unique lives, "I believe military kids learn to try new things. They learn that change is a part of life, but that there are consistencies even within the change. "Thank God for our Faith!" No matter what the situation, "our faith and trust in God doesn't change," Linda points out. "My children have learned that there are Catholic churches everywhere — sometimes you just have to look a little harder to find one, but you can always find a Mass if you can access the Internet!" So, what can we do? At Memorial Day time and hopefully afterward too, pray for these heroic families. When out and about, if you see someone in their military uniform or fatigues, don't hesitate to stop to say, "Hello"and heartily thank them for their heroic service. I suggest moving a bit beyond your comfort zone and tell them that you will pray for them. You will most likely make their day! Please remember the entire military family in your prayers. I encourage you on Memorial Day to pray at least a decade of the Rosary for these often forgotten military families. Include them in your future prayers as well.
As the Most Reverend Timothy P. Broglio, Archbishop for the Military Services, USA wrote in the foreword of my book,
"The reader will learn about real people and current situations. Even if you have no connection with the military you will learn what families and individuals sacrifice so that we can enjoy our way of life."
That's what we need to remember—their sacrifices enable us to enjoy our way of life. They deserve our prayers and help. May God bless each and every military family.
---
Copyright 2018 Donna Marie Cooper O'Boyle
About the Author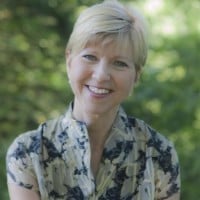 Donna-Marie Cooper O'Boyle is a Catholic wife, mother, grandmother, international speaker, pilgrimage leader, award-winning journalist, and author of over 30 books. She knew Mother Teresa, participated in a Vatican congress, and St. John Paul II blessed her work on Mother Teresa. She writes for L'Osservatore Romano, National Catholic Register, Magnificat magazine, Our Sunday Visitor Newsweekly, Catholic World Report, and more. Visit DonnaCooperOBoyle.com.