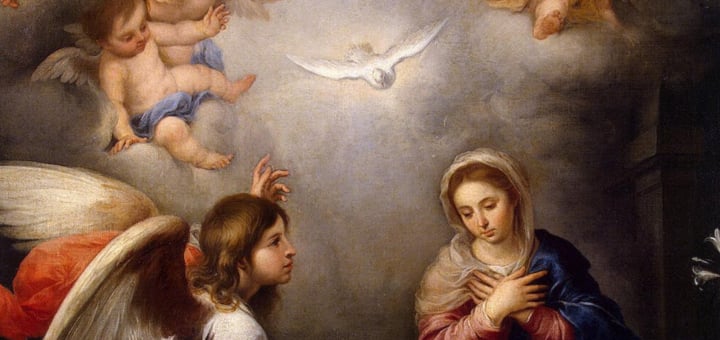 This weekend we celebrate in churches around the world the central Mystery of the Christian faith and Christian life: The Holy Trinity. (CCC #261) Trinity Sunday presents a preacher's great challenge. It presents an even greater challenge for the faithful Christian listening in the un-cushioned Church pew on a splendid Sunday morning in springtime. One entryway to the Trinity is through Mary of Nazareth. Pause for a moment and think about these three givens of our faith:
She is the Daughter of the Father,
She is the Mother of the Son, and
She is the Spouse of the Holy Spirit.
Who knows God better than she does? Mary was preserved from her Immaculate Conception by God in the womb as preparation for her vocation to welcome God Incarnate into the world by the overshadowing of the Holy Spirit. So many of the Gospel accounts depend upon Mary as a source. I think she was especially close to Saint John, since he recounts the Wedding at Cana in Galilee in which Mary says to the servants, "Do whatever He tells you." How did Luke know about the Annunciation without Mary, who was alone with Gabriel, when he saluted her with "Hail Mary full of grace, the Lord is with you. Blessed are you among women and blessed is the fruit of your womb, Jesus?" Some words, especially in scripture, are simply descriptive or declarative but others are performative, they accomplish what they say. For example, God says, "Let there be light, and there was Light." When the angel Gabriel, sent from God with a message, hails Mary as full of grace, God makes sure that she has all the grace she needs to accomplish the most surprising mission ever entrusted to any creature, "Be the Mother of His Divine Son." God is pure Love; He generates the Son from all eternity as the Beloved. This Love is so palpable, so powerful, so fruitful, so performative, so personal, that it sets the whole of creation on fire with Love for God. How incredibly wonderful that Mary's great "Yes" to Gabriel, to God, leads to the Incarnation of God in her womb and He, the Living God, brings that selfless, passionate love of God for every human being ever conceived. What an amazing opportunity God offers us to share this magnificent Good News.
By The Yorck Project (

2002

) 10.000 Meisterwerke der Malerei (DVD-ROM), distributed by DIRECTMEDIA Publishing GmbH. ISBN: 3936122202., Public Domain, Link[/caption] Each weekday, the homily from Daily Mass at Holy Cross Family Ministries is shared online. Visit Family Rosary: World at Prayer and sign up to receive notifications of each day's homily.
---
Copyright 2018 Fr. Willy Raymond, C.S.C.
About the Author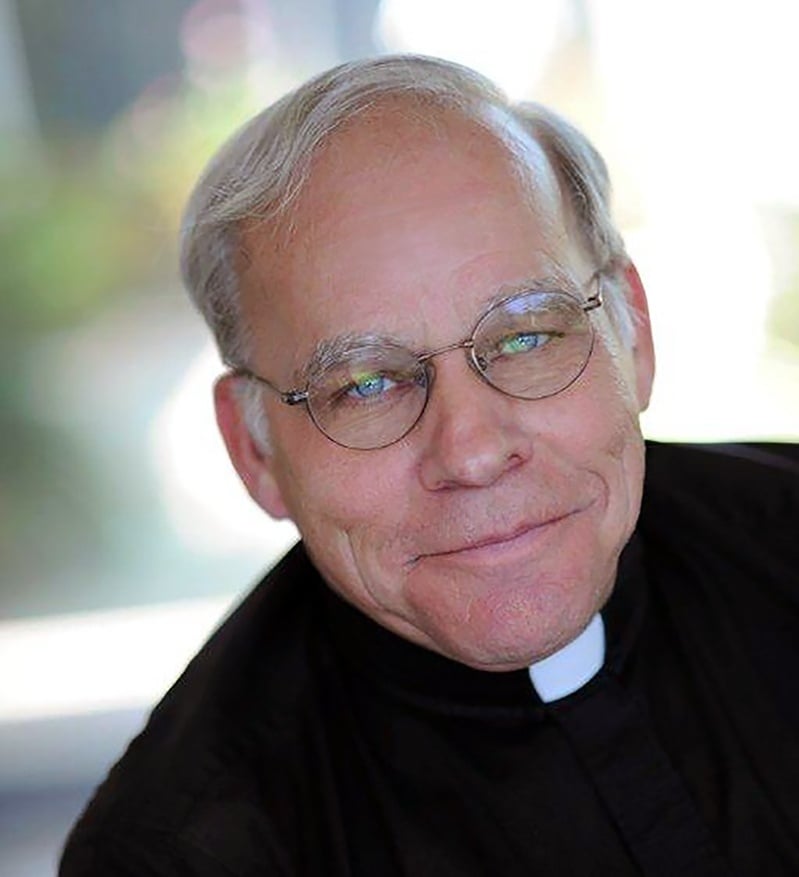 Father Willy Raymond, C.S.C. is President of Holy Cross Family Ministries. He entered Holy Cross Fathers in 1964. He earned a Bachelors in Philosophy from Stonehill College in 1967 and a Masters in Theology from the University of Notre Dame in 1971. In addition to English, Father Willy is conversant in French and Spanish. He's a native of Old Town, Maine and one of 12 children. He remains a diehard fan of the Boston Red Sox, even though he has served as Chaplain for the Los Angeles Dodgers.