If you are unfamiliar with Susan Peek's books, I encourage you to check them out. She has quickly become one of my favorite Catholic authors. Her series of saint books, God's Forgotten Friends: Lives of Little Known Saints, is a phenomenal collection of fascinating stories. Her tagline sums up her novels perfectly: "Because the saints weren't boring, and neither should their stories be!" She creates fast-paced, exciting novels based on actual facts about little-known saints. So far, Peek has four books in this series and they are all excellent. This review will focus on St. Magnus, The Last Viking.
First of all, where were these books when my own kids were learning about saints? This is just such a great idea, sharing the stories of little known saints in exciting novels. The use of modern language, fast-paced action, and relatable characters make these books perfect for kids, but adults will love them as well. Susan Peek did a masterful job of bringing to life this saint from the early 1100s and giving the reader a look into the Viking way of life. Ms. Peek has woven the facts surrounding Saint Magnus into a wonderful story that makes him real and relatable, while dropping the reader in the middle of a dramatic period of history. I especially loved Magnus, his brother Aerling, and their relationship. This teen book is equal parts geography, history, and theology lessons in a thoroughly engaging story. I found it so compelling and interesting that when I finished the book I began researching Saint Magnus wanting to know even more about this saint that I'd never heard of. I think any teen would enjoy this book, but boys especially will love the adventure, danger and action that drives this novel. Just one slight warning -- this a book about a time of war so there is some violence which might be more appropriate for older or mature readers. I have a feeling that after reading Saint Magnus, you'll join me in wanting to discover more of God's forgotten friends. Awarded the Catholic Writers' Guild Seal of Approval 2015 Themes: forgiveness, courage, accepting God's will, sacrificial love, family ties, family feuds
---
Copyright 2018 Leslea Wahl
About the Author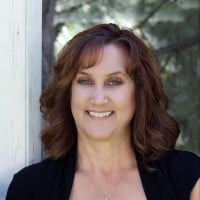 Leslea Wahl is an award-winning author of Catholic teen adventurous mysteries. She lives in beautiful Colorado with her family. Leslea believes one way to encourage teens in their faith is through positive messages and Catholic values, embedded in great stories. She is excited to share her reviews of some incredible Catholic books, all of which have received the Catholic Writer's Guild Seal of Approval. Find her online at LesleaWahl.com.