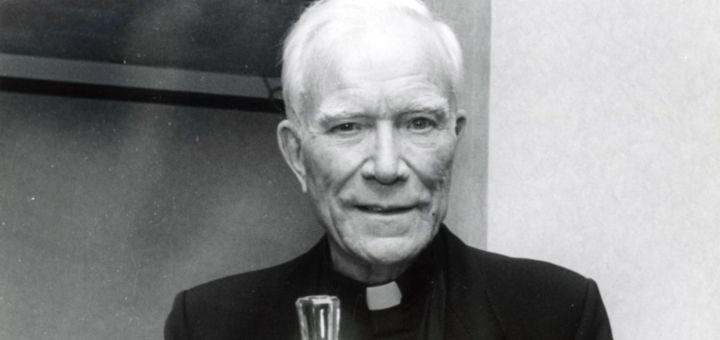 Venerable Patrick Peyton, C.S.C. Courtesy of Holy Cross Family Ministries. All rights reserved.[/caption] This great celebration of our faith coincides with the very day 26 years ago that Venerable Patrick Peyton breathed his last. It was the early hours of the morning and he lay dying in the tender care of the Little Sisters of the Poor in San Pedro, California. As they customarily accompany all their elderly in the final moments of life, Mother Anthony, superior of the Little Sisters, kept vigil with Father Peyton. She described his last hours as restless tossing and turning, culminating in a few quiet moments of peace and tranquility. His last words, whispered in Mother Anthony's hearing, were, "Mary, my Queen, my Mother!" What a marvelous closure to a splendid life of faith. Father Pat loved the Eucharist and celebrated it daily with great reverence and devotion all fifty-one years of his priestly life. The Lord Jesus was at the center of his life and he saw Mary as the perfect means of approaching her Divine Son. It was Mary whose mystical "Fiat" opened the passage to our world of the Living Bread come down from heaven. Without Mary we have no Word come down from heaven; without Mary we have no Crucified and Risen Jesus; without Mary we have no Eucharist. Let's Call her Mary, Mother of the Eucharist! Each weekday, the homily from Daily Mass at Holy Cross Family Ministries is shared online. Visit Family Rosary: World at Prayer and sign up to receive notifications of each day's homily.
---
Copyright 2018 Fr. Willy Raymond, C.S.C.
About the Author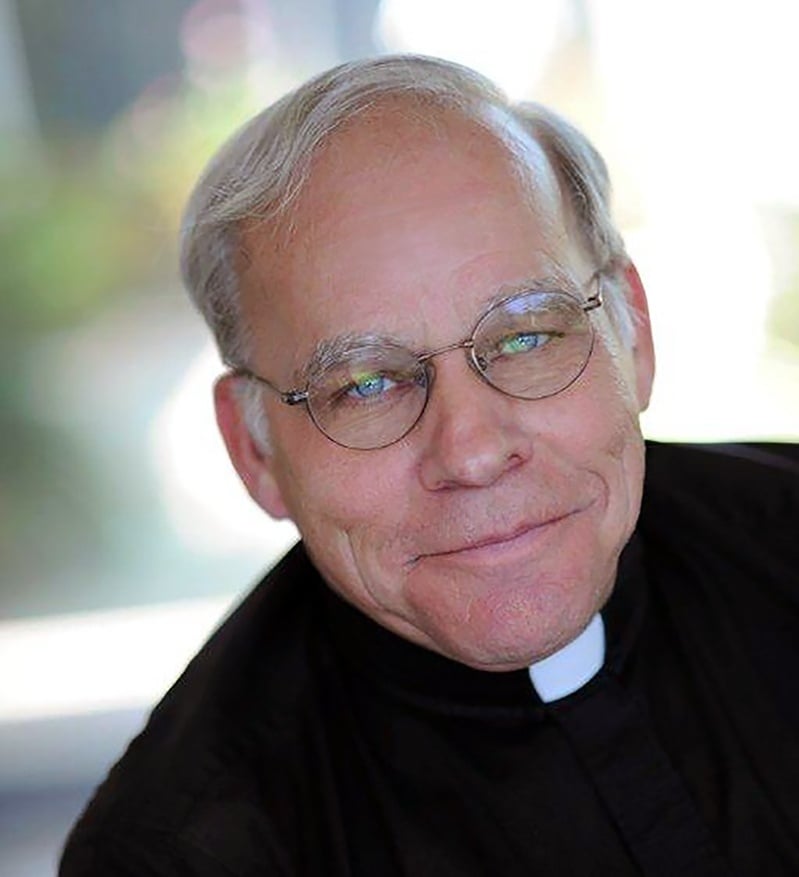 Father Willy Raymond, C.S.C. is President of Holy Cross Family Ministries. He entered Holy Cross Fathers in 1964. He earned a Bachelors in Philosophy from Stonehill College in 1967 and a Masters in Theology from the University of Notre Dame in 1971. In addition to English, Father Willy is conversant in French and Spanish. He's a native of Old Town, Maine and one of 12 children. He remains a diehard fan of the Boston Red Sox, even though he has served as Chaplain for the Los Angeles Dodgers.