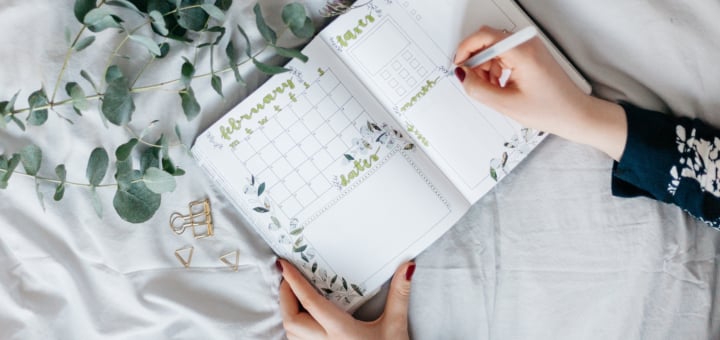 Photo by Vera Bitterer (2018) via Unsplash, CC0 Public Domain[/caption] I am a doer by nature, the kind of person who always seems to be on a mission, from list-making, planning, and doing to constantly thinking of the next thing I think I need to accomplish. Along with it comes being a perpetual list-maker. Making lists, making a list for my lists. Writing things on my list just for the satisfaction I find in crossing them off. My mind is always racing to what needs to get done or the next place to go. I am Martha, always busying myself with something to do. When it comes to entertaining, I am in the kitchen rather than enjoying my guests. When it comes to motherhood, I always seem to be busy with a task while standing on the sidelines watching my children play. Never enough time and so much to be done. Worrying about what hasn't been accomplished and making new lists as I drift off to sleep. Always doing and never being. As I'm a stay-at-home mom, one would think I have so much time to just be. More often than not, I manage to fill it with something, leaving very little time for being. I go through the day and base my success on how many items I cross off my to-do list or what was accomplished rather than whether time was spent just loving on those placed in my life. I guess I can partly blame my personality; still, I cannot use it as an excuse to not seek the change and balance I know I need in my life. The advice I have so often heard from strangers as they smile or comment on my arms being full? "Enjoy it. The time goes by so quickly." I recently attended a weekday Mass at a beautiful shrine with my two youngest. The church was filled with people from tour buses and I was the only one in the pews with little ones in tow. I felt like such a distraction as I juggled a fussy baby and an anxious toddler who kept going into the aisle to practice her genuflect. I could feel the eyes on me. After Mass a woman came up to me and thanked me for coming, keep bringing them she said. Her eyes filling with tears she continued, "When it seems that we are staring at you it is because we are only reliving those beautiful moments with you. My baby is 19; the time goes by too quickly." As time slips through my fingers. I blink and my older sons are now too big to be held, my baby girl is already two, and my baby is nearing one. I want to write every moment on my heart, live with no regrets, and learn to let go of the lists that keep me from living. I long to be present to my family without needless interruptions. Interruptions and tasks that I create on my own behalf. Stress that I place on my shoulders as I strive to live up to a false ideal of perfection. Feeling the pressure of our fast-paced society to constantly be doing while neglecting the just being. With only a few more days left in this school year and summer fast approaching I want to focus on prioritizing what is important. Truly being. Being with my children. Present, focused and connected. I hope to fill our summer days with carefree timelessness, simply spending time together. Wasting time in each others presence, laughing, talking, playing. Those are the items I want to accomplish even if it means leaving the laundry or having cereal for supper. I am going to strive to fight the false notion that I battle which says that our summer will only be successful if we are constantly doing. Here is to focusing on being and saying good bye to the list.
"Martha, Martha, you are anxious and worried about many things. There is need of only one thing. Mary has chosen the better part and it will not be taken from her." Luke 10:41-42
---
Copyright 2018 Cassie Everts
About the Author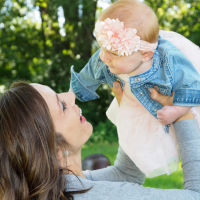 Cassie Everts is a wife, the mother to five little ones in heaven and five children on earth. She is the co-author of Nursery of Heaven: Miscarriage, Stillbirth and Infant Loss in the Lives of the Saints and Today's Parents. She blogs at Everyday Ann where she writes about faith, marriage, motherhood, infertility and adoption. Before becoming a full-time mom, she was a producer at Relevant Radio.