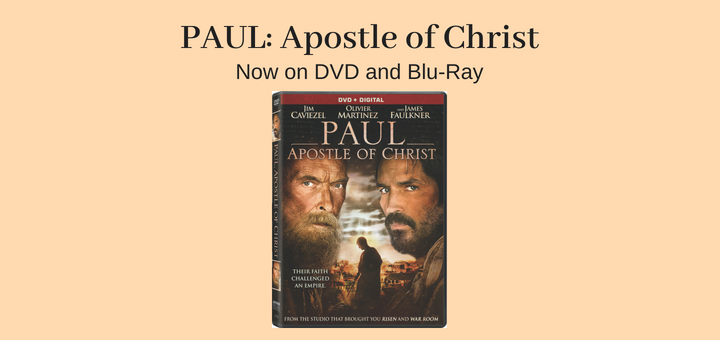 From the studio that brought you RISEN and WAR ROOM comes the story of St. Paul, who transformed from the most infamous persecutor of Christians to one of Christ's most influential apostles. From AFFIRM Films and Sony Pictures Home Entertainment, PAUL, APOSTLE OF CHRIST arrives on Digital on June 12 and on Blu-ray, DVD and Digital June 19. In this Biblical epic, Luke (Jim Caviezel, The Passion of the Christ) risks his life to visit Paul (James Faulkner, "Game of Thrones"), who is held captive in a Roman prison under Nero's rule. But before Paul's death sentence can be enacted, Luke resolves to write another book, one that details the beginnings of "The Way" and the birth of what will come to be known as the Christian church. PAUL, APOSTLE OF CHRIST also features Olivier Martinez ("The Physician") as the Roman guard Mauritius Gallas, John Lynch (The Secret Garden) as Aquila and Joanne Whalley (Willow, "A.D. The Bible continues") as Priscilla.
The Blu-ray, DVD and Digital releases come with more than 15 minutes of engaging exclusive bonus materials, including deleted scenes, a look at the special relationship between Paul and Luke, and scenes from a scriptural visualization of Saul's epic story of conversion. In addition, the physical skus will also include digital versions of the movie, redeemable via the all-new Movies Anywhere App. PAUL, APOSTLE OF CHRIST is directed and written by Andrew Hyatt (Full of Grace, The Last Night) faithfully following the scriptures. The film is executive produced by Eric Groth, president and CEO of ODB Films. The film is produced by TJ Berden and David Zelon. PAUL, APOSTLE OF CHRIST is presented by AFFIRM films and Sony Pictures Entertainment in association with ODB Films. Bonus Materials Include: • Deleted Scenes: Two deleted scenes, "Crucifying The Servants of God" and "Followers of The Way," portraying Saul's life as a persecutor of Christians. • The Living Word: "Saul's Conversion" which dives into Saul's conversion through a scripture visualization of his journey; and "Paul's Letter," showing the wisdom of Paul's words spoken by James Faulkner which bring to light the power of faith. • Three Featurettes: "Recreating First Century Rome," "The Path of The Apostle: Adapting Paul," and "An Extraordinary Friendship: Luke & Paul." Viewers will be engulfed in the timeless beauty of Malta as the cast and crew walk through how they created first century Rome. Director Andrew Hyatt, Jim Caviezel and the cast and crew talk about their journey of faith and share how they used scripture to piece together Paul's story on screen. Jim Caviezel and James Faulkner also speak to the evolution of their characters and this unwavering friendship. Paul, Apostle of Christ has a run time of approximately 1:47 minutes, and is rated PG-13 for some violent content and disturbing images. The Movies Anywhere Digital App simplifies and enhances the digital movie collection and viewing experience by allowing consumers to access their favorite digital movies in one place when purchased or redeemed through participating digital retailers. Consumers can also redeem digital copy codes found in eligible Blu-ray™ and DVD disc packages from participating studios and stream or download them through Movies Anywhere. Movies Anywhere is available only in the United States.
---
Copyright 2018 Carmel Communications ABOUT SONY PICTURES HOME ENTERTAINMENT Sony Pictures Home Entertainment (SPHE) is a Sony Pictures Entertainment (SPE) company. Sony Pictures Entertainment (SPE) is a subsidiary of Sony Entertainment Inc., a subsidiary of Tokyo-based Sony Corporation. SPE's global operations encompass motion picture production, acquisition and distribution; television production, acquisition and distribution; television networks; digital content creation and distribution; operation of studio facilities; and development of new entertainment products, services and technologies. For additional information, go to SonyPictures.com. ABOUT AFFIRM FILMS AFFIRM Films produces, acquires and markets films that inspire, uplift and entertain audiences around the world. Since releasing its first theatrical film-The Kendrick Brothers' drama, Facing the Giants in 2007, AFFIRM Films has released numerous quality faith-based films including Soul Surfer, based on the inspirational true story of surfer Bethany Hamilton; When the Game Stands Tall, the sports drama inspired by the story of the De La Salle Spartans; War Room, which hit #1 on the domestic box office chart; Risen, which followed the epic Biblical story of the Resurrection, as told through the eyes of a non-believer; and was the faith-based marketing partner with Columbia Pictures and TriStar Pictures for their films Miracles from Heaven and the #2 faith-based film of all time, Heaven Is for Real. AFFIRM Films also released All Saints in August of 2017. In partnership with Sony Pictures Animation and Columbia Pictures AFFIRM Films released the animated film The Star on November 17, 2017, the story of the first Christmas from the perspective of the animals in the stable. AFFIRM released Paul, Apostle of Christ on March 23, 2018. AFFIRM Films is a division of Sony Pictures Worldwide Acquisitions (SPWA), a Sony Pictures Entertainment (SPE) company. Learn more at AFFIRMFilms.com.
About the Author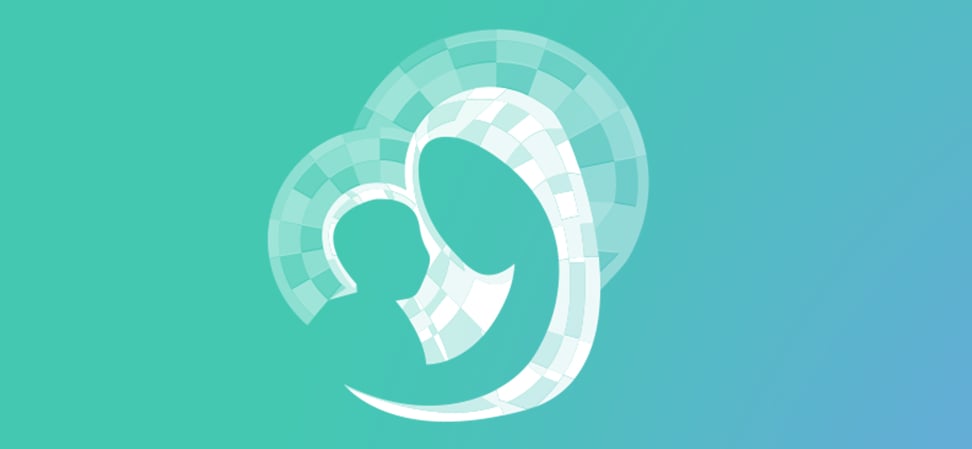 We welcome guest contributors who graciously volunteer their writing for our readers. Please support our guest writers by visiting their sites, purchasing their work, and leaving comments to thank them for sharing their gifts here on CatholicMom.com. To inquire about serving as a guest contributor, contact editor@CatholicMom.com.