On a recent episode of the Son Rise Morning Show, we discussed concerns about suicide, especially as it is presented and talked about on social media. We know that suicide is unfortunately on the rise and the incidence of two high profile celebrity deaths has reignited the national conversation about depression and suicide. Is there a tie-in between the increase in social media and depression?
I want to state unequivocally up front that we are not trained experts and that if anyone is seeking immediate assistance for themselves or a loved one that they should call 1-800-273-8255
Ironically, there is a quote misattributed to the comedian Bill Murray that says, "SOCIAL MEDIA IS TRAINING US TO COMPARE OUR LIVES INSTEAD OF APPRECIATING EVERYTHING WE ARE NO WONDER WHY EVERYONE IS ALWAYS DEPRESSED"
According to a study from the Centers for Disease Control (issued in 2015), suicide rates in the United States have risen nearly 30% since 1999, and mental health conditions are one of several factors contributing to suicide.
CNN reports that "calls to National Suicide Prevention Lifeline went up 65%, texts to the Crisis Text Line grew 116% after the recent high-profile suicides"
We do know undoubtedly that social media use has skyrocketed. It seems that the national conversation about mental health has as well.
How can we avoid falling prey to depression and comparison in our use of social media?
We frequently discuss social media in the context of faith. I believe we need to look at our usage of these tools—and they are intended to be tools for enhancing communications — and ask ourselves how they impact the state of our souls.
We often fall prey to the temptation to compare our lives to others and to become depressed when we feel ourselves "less than" others. For some, envy can lead to depression quickly as we begin to doubt our purpose and mission in life.
We know that social media does have a quantifiable impact on our brains, our learning styles, and our memories. It's time to do more in-depth research, education, and advocacy on the connection between social media usage and mental health.
How can those of us who connect with others on social media be advocates for positive mental health?
This week, I'm attending the Catholic Media Connection and our keynote speaker Dr. Nataša Govekar, Director of the Department of Pastoral Theology for the Vatican Secretariat for Communication, drew an important parallel between the Vatican's use of social media and its pastoral value.
She emphasized that much of the Vatican's emphasis in on engagement and accompaniment.
We can use this as our own model by not only using social media as a broadcast mechanism but also by actively listening and praying in our feeds.
We read recently about a tie-in between Mass attendance and lower rates of suicide. Should this understanding impact the way in which we share our faith lives on social media?
The LA Times reported this week on this connection, stating that "Compared with women who never participated in religious services, women who attended any religious service once a week or more were five times less likely to commit suicide between 1996 and 2010, says a study published Wednesday by JAMA Psychiatry."
Per the article, "the authors suggested that attendance at religious services is "a form of meaningful social participation" that buffers women against loneliness and isolation — both factors that are strongly implicated in depression and suicide."
Here's the full conversation. https://soundcloud.com/son-rise-morning-show/lisa-hendey-social-media-and-suicide For immediate help, call the National Suicide Prevention Lifeline at 1-800-273-8255. Read more of our Tech Talk columns.
---
Copyright 2018 Lisa Hendey
About the Author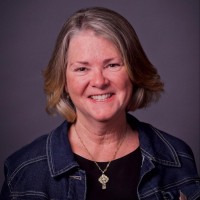 Lisa M. Hendey is the founder of CatholicMom.com, a bestselling author and an international speaker. A frequent radio and television guest, Hendey travels internationally giving workshops on faith, family, and communications. Visit Lisa at LisaHendey.com or on social media @LisaHendey for information on her speaking schedule or to invite her to visit your group, parish, school or organization. Visit Lisa's author page on Amazon.com.