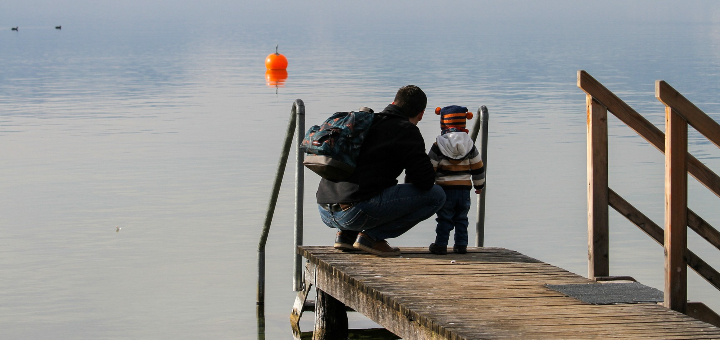 Pixabay (2018), CC0 Public Domain[/caption] A fellow Holy Cross priest here at the Peyton Center responded with this phrase when asked, "What is the most important quality of a good father?" A listening and compassionate heart makes a good father. Saint Benedict, father of western monasticism and patron saint of Europe, advised the monks to listen with the "ear of the heart." This Father's Day, how about going right to the heart of what makes a good and successful father? James B. Stenson, in his little book, Successful Father, offers the following 12 traits of good fathers:
Successful fathers have a sense of supportive partnership with their wives.
They think long-term about their children's future character as grown-up men and women.
They frequently talk with their wives about their children's character strengths and weaknesses.
They frequently discuss things with their children.
Of course, such fathers listen to their children as well.
Successful fathers keep television watching to a minimum.
They see discipline not as punishment or mere behavior-control but rather as a means of building their children's self-control
Successful fathers are confident of their authority.
Successful fathers seem to have a number of close friends.
Successful fathers frequently have a deep and active religious faith.
Successful fathers teach their children to be 'poor in spirit.'
Finally, the most successful fathers always put their families ahead of their jobs.
In the letter to the Ephesians at Mass this weekend we hear these beautiful words about our heavenly Father: "Blessed be the God and Father of our Lord Jesus Christ, who has blessed us in Christ with every spiritual blessing in the heavens." Speaking to parents, James B. Stenson says: "Your sacred mission, the vital core of your vocation, is to light a fire of love for God in the heart of each of your children." What an exalted mission and what a gift that God the Father has bestowed on us every spiritual blessing in the heavens to fulfill our vocations. Happy and blessed Father's Day to fathers of every kind, physical and spiritual! Each weekday, the homily from Daily Mass at Holy Cross Family Ministries is shared online. Visit Family Rosary: World at Prayer and sign up to receive notifications of each day's homily.
---
Copyright 2018 Fr. Willy Raymond, C.S.C.
About the Author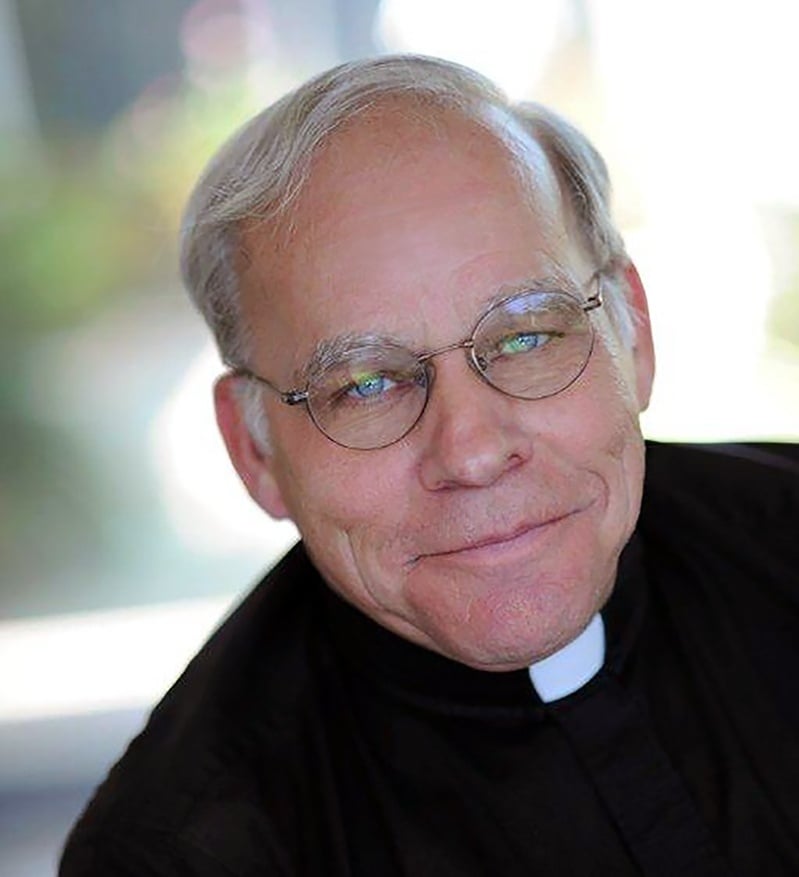 Father Willy Raymond, C.S.C. is President of Holy Cross Family Ministries. He entered Holy Cross Fathers in 1964. He earned a Bachelors in Philosophy from Stonehill College in 1967 and a Masters in Theology from the University of Notre Dame in 1971. In addition to English, Father Willy is conversant in French and Spanish. He's a native of Old Town, Maine and one of 12 children. He remains a diehard fan of the Boston Red Sox, even though he has served as Chaplain for the Los Angeles Dodgers.