Having gone to Catholic schools my whole life, and feeling both indebted to them for the wonderful education I received (and that my boys are currently receiving), as well as being keenly aware of the need they have for support from the laity, I've long wanted to give back to my alma maters (elementary and middle/high school) and support the Church's efforts. Many supporters of the schools, including parents and grandparents of current and past students, as well as parishioners and other members of the community, help through volunteering in the classrooms, helping to run the hot-lunch program, serving on the School Board and Parent-Teacher organizations, supporting the various fundraisers, and even giving additional monetary or material donations. While the schools will always provide ideas for ways to help out, in my experience they're also generally happy to receive anything you can offer (within reason). As a stay-at-home mom of small children, I've been limited in how much I can volunteer at school in the ten years since my oldest entered the elementary school, and when he entered the middle/high school, giving enough time to both schools was definitely a challenge. Since I couldn't give as much of my time and treasure as I might like, I tried to think of ways to use my talents in ways that could support the schools. As a professional writer whose dreams of becoming a writer were encouraged and supported by the teachers at the very middle/high school that my older boys attend (and my younger boys will attend as well), I thought that I'd love to promote good writing in some way. I decided on a writing contest -- a high-quality writing contest with excellent judges and appealing prizes; a writing contest that would marry good writing with the faith -- that, most importantly, I could do almost entirely from home. I met with the middle/high school principal to propose my idea, which he wonderfully and enthusiastically accepted, and I worked with the high-school religion teacher who made the contest a mandatory assignment for her students. I called it the St. Francis de Sales Writing Contest, since St. Francis de Sales was known for his excellent communication skills and is a patron of writers. Regarding judges, I've had the great blessing of having the editor of our diocesan newspaper, the superintendent of schools for our diocese, a priest who had been the chaplain of the school (and an alumnus), and a Franciscan friar who is chaplain of a local Catholic college agree to be judges. Regarding prizes, I wanted to offer a cash prize to the first-place winner, and publication for the first- and second-place essays; the former came from my work and ministry as a baby name consultant, the latter from my monthly spot here on CatholicMom.com (thank you to the CatholicMom team for welcoming my idea!). I've been so pleased to offer the winners publication on an award-winning, national website -- something I would have been so excited about when I was in high school. An unexpected result of the contest is that, for both the first-year winners and the second-year winners, the editor of my diocesan newspaper (a judge of the contest) published the winning essays in the newspaper as well. I wanted the writing contest to matter, to be something the students were proud to put on their resumes and that colleges would view favorably, something that would reinforce the integration of faith and academics, and something that would bring good publicity to the school. I think those goals have been achieved! Plans for the future include connecting with the Writing Center at one of our local Catholic colleges in order to both sharpen students' writing skills and introduce them to college-level writing, and to promote the college to the high school students. It's exciting to consider all the possibilities, and so gratifying that I've been able to give back to my alma mater and the Church in my own unique way.
How have you supported your local Catholic schools in interesting or unexpected ways? Do you have ideas for doing so in the future?
Read the winning essays from the inaugural year of the St. Francis de Sales Writing Contest (2017): First Place and Second Place. The 2018 first-place winning essay will be published on CatholicMom next month, and the second-place winner will be published in August.
---
Copyright 2018 Katherine Morna Towne
About the Author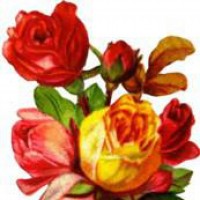 Kate is a writer, wife to a really good man, and mama to their seven boys ages 1 to 15. She shares her thoughts on Catholic baby naming at Sancta Nomina, and her first book, Catholic Baby Names for Girls and Boys: Over 250 Ways to Honor Our Lady (Marian Press, 2018) can be found at ShopMercy.org and Amazon.