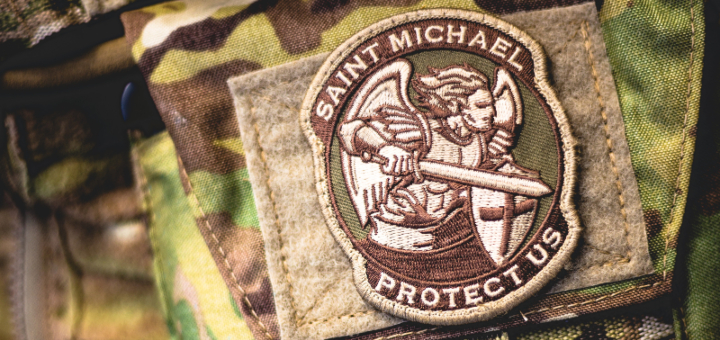 Photo by Thomas Tucker (2016) via Unsplash.com; CC0 Public Domain[/caption]
Therefore put on the full armor of God, so that when the day of evil comes, you may be able to stand your ground, and after you have done everything, to stand. Stand firm then, with the belt of truth buckled around your waist, with the breastplate of righteousness in place, and with your feet fitted with the readiness that comes from the gospel of peace. In addition to all this, take up the shield of faith, with which you can extinguish all the flaming arrows of the evil one. Take the helmet of salvation and the sword of the Spirit, which is the word of God. And pray in the Spirit on all occasions with all kinds of prayers and requests. With this in mind, be alert and always keep on praying for all the Lord's people. (Ephesians 6:13 - 18)
Almost fourteen years ago to the day, I was at Ft. Leonardwood, Missouri getting schooled in the art of combat and warfare – aka Army Basic Training. We were up before the sun, pushing our bodies and minds throughout the day, learning the skills we would need to eliminate the enemy. We learned how to take our weapons apart, clean them, and put them back together. We learned how to fire these weapons. We learned how to fire missile launchers. We threw live grenades. We learned what it felt like to get gassed – forced to breathe in tear gas fumes – so we could understand the usefulness of our gas masks. We low crawled under concertina wire in the dead of night while live tracer rounds (lighted bullets) flew over our heads. We learned how to run with bayonets fixed to our rifles, and we learned how and where to stab the enemy. We learned to grapple and fight with our hands. When we graduated Basic Training, we were soldiers. Yet we had only begun to scratch the surface of what it actually meant to be a soldier in the United States Army. The real test would come when we would deploy to a combat zone: a mission I was not asked to go on. God had different plans for me. Plans that would involve sending me into a combat zone of a different kind. One that had me dodging raspberries of mashed carrots instead of bullets, and changing out poopy diapers instead of magazine clips. This new battlefield proved to be less than glamorous. You don't earn commendations for vacuuming the whole house in one day, showering, and having dinner ready on time. You don't really get commendations for anything. Just more work. Your troops are always hungry and in need of new shoes, your meals are cold, and you haven't had sleep in what feels like days. And you're going on twelve years of this. Think you're retiring at twenty? Think again. *Sigh* Okay gals, let's breathe. Let's get back to our training. Let's get back to our basics. Let's get back to when we enlisted and said, "Yes!" and signed our John Hancocks on that dotted line. Let's get back to when we gave God our "Yes!" and brought life into this world. Our Commander is sending us on a mission. He is sending us into battle against the enemy. The enemy is real and the enemy is going to try and take us down. He's going to attack our marriage, he's going to attack our faith. He's going to attack our kids, and he's going to attack our minds. He will use every trick in the book. He will come at you from all sides and he will come at your when you least expect it. You have direct fire, indirect fire, flanks, and full frontal assaults. Rules of engagement are thrown out the window. But we are ready. We have trained for this. We know how to stand up against the enemy. We have studied our doctrine and we know our faith – our belt of truth is firmly around our waist. We have confessed our sins – our breastplate of righteousness shines with the brightness of Christ. Our feet have fulfilled the works of mercy – and are fitted with the gospel of peace. We have sat in front of our Blessed Sacrament, hammering out the metal that will become our shield of faith. We have been baptized and sealed on our foreheads, our minds protected with our helmet of salvation. Our Bibles are open, fingers flitting over each rosary bead. We are brandishing the mysteries of our faith like a sword pressed against the throat of the enemy. Today and every day we will run onto the lackluster battlefield of stale Cheerios, laundry, and more laundry, shouting our praises to our Creator and glorifying Him in our simple yes. We will scoop up our children and kiss them all over their faces when they peed on the carpet yet again, and we will run into the arms of our spouses with a smile, even if our day was full of chaos and stress. And when we fail miserably and kick down closet doors because our husband annoyed us, we will run back to confession and start all over again knowing that every day we say yes to God, we get closer and closer to the awesome soldiers He has created us to be.
---
Copyright 2018 Kelly Tallent
About the Author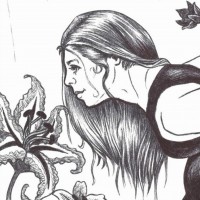 Kelly Tallent, who blogs as "The General," is mother to five children and wife to a living saint. She is the author of The Joyful Pessimist, a self-published journal that delves deeply into the intricacies of living the life of a Catholic Christian woman. You can find her book, links, and blog at The Joyful Pessimist.