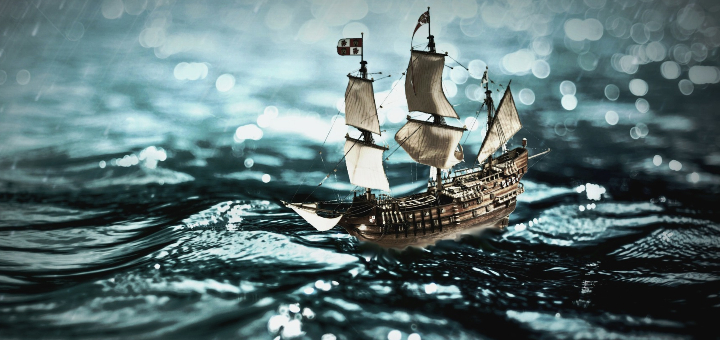 Image credit: Pixabay.com (2016), CC0 Public Domain[/caption] Several months ago my neighbors asked me to dog-sit while they were out of town. I happily agreed to the request and we made the arrangements for me to have the key to let myself in while they were gone. Now, one may think that this is going to be a funny story about dog-sitting, but it is not. This is a story about walking into my neighbors' house and having a God moment. Imagine pictures, pillows, carpets, the drapes, the paint colors, and the seasonal decorations all so carefully coordinated that it looks as though you have walked into a magazine. I stared in amazement. It was such a far cry from my drape-less 1940's weighted windows and cracked plaster walls that still have the original paint. As I walked through their living room to let the dog out, I found that not only did their dog smell like flowers but so did their house. I thought back to my dog and her less-than-tantalizing odor and the living room which for years has smelled like moldy goat-pee. I spent a good ten minutes sitting on their couch, playing with their dog, and thinking about my neighbor's amazing gift. Each room was a work of art. I likened it to my husband's gift for music or my brother's gift for drawing. There is so much peace and joy that comes from being able to share in the gifts of others! I did a quick but honest appraisal of my own gift for decorating and found it wanting. Coordinating my clothes in the morning makes my head hurt; I couldn't imagine tackling the shack of chaos which was waiting for me on the other side of the street. I left their house pondering the effect that this all had on me. It was similar to the feelings one has after hearing a beautiful song or walking outside at the peak of fall. It's as if you have left the world and all of its harsh realities and are whisked towards a heavenly beauty that only a loving God could have ordained. I kept that moment close to me and held on tight, and I'm so glad that I did. For in the weeks that followed, God began to show me something spectacular. I was knee deep in my Sacred Scripture course in college and attending a Bible study Wednesday mornings when God brought it all together. It started with the speaker on the video referencing "the nave" of the church. "The nave* is the part of the church, between the main front and the chancel and the choir, which is assigned to the laity (or the congregation)." It is said that "the nave" is derived from the Latin word navis or 'ship'. When we stick in a little typology (Old Testament events or figures that point to the New Testament fulfillment) we can see some of these puzzle pieces of God's Divine Plan coming together. The ark built by Noah was God's saving grace during a time when evil ran rampant throughout the world. During the time of Moses, the Ark of the Covenant carried the law – the Ten Commandments – which separated God's chosen people from the rest of the world. God chose Mary to be the New Ark and to carry the fulfillment of His love for us in the form of Jesus. Now, I want to ask something that will make you think: Did God give Noah specifics regarding how to build the ark? Did God give Moses specifics about the construction of the Ark of the Covenant? Was the Ark of the Covenant just a dirty, wooden box? Could you carry the Ark of Covenant with your hands? Could just anyone carry it? What about Mary? We have to think that if God was specific about Noah's ark and the Ark of the Covenant, then He would have some serious qualifications attributed to the woman who would not only consummate with Him through the Holy Spirit, but give birth to His Son – who is God incarnate. Our God is a God of order and beauty. We are made in His image and our souls long for Him, every aspect of Him, from His grace, to His mercy, to His justice, to His order, to His authority, to His power and everything in between. This is why our churches are filled with things that enliven the senses: music, lights, flowers, art, incense, communion, and so on. It is this beautiful communication between God and man in His Holy Ark – His Church – that inspires us to live His call to holiness. This is a call and response relationship with the living God. God calls all people to Himself through the beauty of the earth and through the order of living things. We respond by gathering together, using the gifts He gave us, and giving those gifts back to Him. Yet, we are not only called to do this in the physical church building but in our homes as well. We are called to have a Domestic Church. We are called to make our homes our "nave." When our spouse gets home from work or our kids get home from school, do they feel as if they have entered a holy ship that can carry them through the storms of life or have the only entered another storm? Is the artwork in our homes pointing to Christ or pointing to the world? Are the movies and is the music wholesome? The litmus test should be this: Do our homes mirror our Church? Is our house organized, and have we done our best to take care of the things that God has given us? Is our house a house of peace or a house of turmoil? Do we sing to the Lord a new song? Do we lift up our hearts in thanksgiving and praise? Do we pray as a family? Do we read the Sacred Scriptures in our home? My neighbors' house was a reminder to me that God calls us all to not only have an orderly heart but an orderly life. One must exist with the other. So that green paint tape on the floor that has been there for almost a month? Time to pull it up. Those vent covers that are duct-taped to the hardwood floor so the toddler stops throwing things into the hole? Time for a new vent cover. Leaky faucets? Time to save up for new ones. The water-stained wall that's full of crayon because I let the kids color on it? That's on the list too. But so is spending more time in prayer. So is filling my house with music that brings glory to God. So is putting up more art that reminds me of God. So is buying Glade Plug-ins to get rid of the goat-pee smell.

2019 is going to be the year of turning my home into my "nave" – my ship. My Domestic Church.

Peace, joy, and hope be with you all as you head through this New Year. I pray that God inspires you all to see your homes as "ships": sturdy, well-maintained, and with a clear course towards our heavenly home with God our Father and Christ our Savior. *"Nave," in The Oxford Dictionary of the Christian Church, ed., F.L. Cross and E.A. Livingstone 3rd ed., (New York: Oxford, 2005), 1140.
---
Copyright 2019 Kelly Tallent
About the Author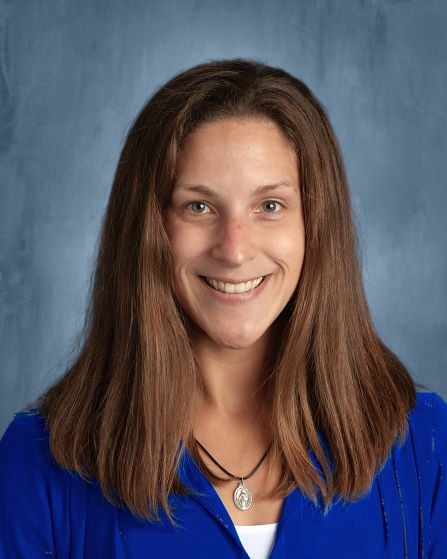 Kelly Tallent is mother to six children and wife to a living saint. She is a Theology/English student at Holy Apostles College and Seminary as well as a Pre-School 3 aide at a Catholic school. She is also the author of The Joyful Pessimist, a self-published journal that delves deeply into the intricacies of living the life of a Catholic Christian woman. You can find her book, podcast, and blog at The Joyful Pessimist.