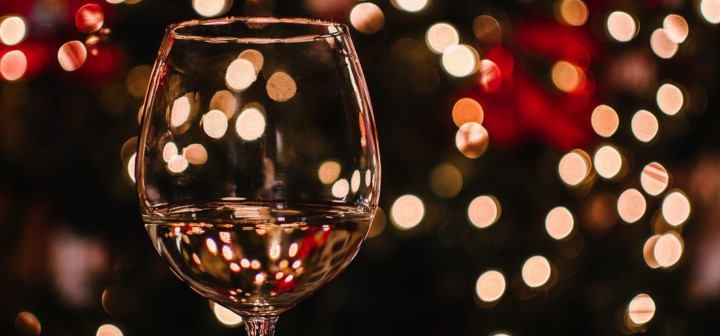 Pixabay (2014), CC0 Public Domain[/caption] My friend, Jess, gave me twinkle lights for my back deck for my birthday. She knows that's my summer sanctuary. She wanted to add to its serenity. The cool thing about the lights is: They're solar powered. The only effort I had to invest was to wrap them around the deck posts, and then stake the little solar panel in a sunny spot. As we sat having drinks with our neighbors that evening, the most magical thing happened: As night started to fall, surrounding us in darkness, those little bulbs started to glow, transforming the dark with little twinkles of light. Right when we would have had to end our time in my oasis, we were wrapped in just enough light to continue on. It got me thinking ... my mom is an awful lot like those twinkle lights. My mom is the greatest prayer warrior I know. When she hears of someone in distress, she prays unceasingly. She puts the persistent widow in Luke 18 to shame. Like the judge finally gives in to the widow, I think God ends up granting most of my mom's prayers just to get a little silence in Heaven.
The fervent prayer of a righteous person is very powerful. James 5:16
Consequently, failing marriages have been saved, jobs have been given to the unemployed, patients have become cancer free, and on and on. Even when someone has been prayed back to healing, they remain on her prayer list forever. From my perspective, it all seems so effortless. If and when I'm in distress, or someone I know is, I simply put my mom on the case. Then, just like being on my back deck now, I sit back in the darkness and wait for the glow of her prayers to wrap us all up in enough healing to continue on. The thing is: It may feel effortless on my part, but it's not on my twinkle lights' part, or my mom's. All day long, the little panel on my lights is pounded by the sun's intense rays. All day long, that panel has to store up that energy. That's how it can power those little orbs of light when darkness falls. So too with my mom. All day long, she is fervently praying, pounding God's loving heart with her petitions. All day long, God stores up her faith-filled supplications. When darkness comes into the lives of those she loves, He opens the floodgate of her prayers. That's how all that faith, hope and love come streaming back to grace whomever is in need. Although it's fine for me to relax on my back deck and enjoy the fruits of my lights' labor, I shouldn't do so with my mom's prayers. Rather, I should be following her example. Just imagine if we all became powerful prayer warriors, like my mom, and prayed unceasingly. We'd light up this world with healing and grace!
---
Copyright 2018 Claire McGarry
About the Author