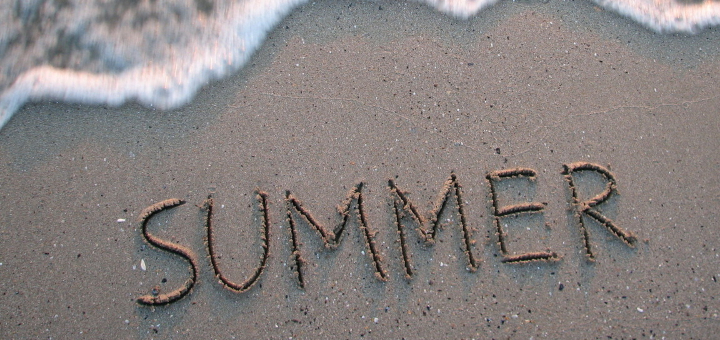 Photo by Tibor Fazakas (2006) via Freephotos.com; CC0 Public Domain[/caption] Summertime has always been my favorite time of year. Having three lovely, lazy months off from school was the main reason as a kid, plus having a June birthday. Now as an adult I could do without the birthday reminder of aging, but I absolutely love having my children home from school for three whole months to enjoy lazy mornings, outdoor fun activities, and just time to relax together. I start looking forward to the summertime as soon as spring break ends. In anticipation of the time off we make a family To-Do list that we hope to accomplish by summer's end. Our family vacation has already been planned for months and includes such fun activities as golf, a city carriage tour, and time on a beach: something for everyone to enjoy and look forward to. I grew up in a typical midwest middle-class family who also had the luxury of taking a week's vacation every summer. As my Dad always said, the "anticipation of vacation is usually more rewarding than the trip itself." I believe he is right, so I try to follow my parents' methods of choosing our vacation spot months ahead so we can all look forward to it in joyous anticipation. Knowing what fun sights we'll be seeing and new or repeated things we'll be doing that we only get to do on vacation gives us months of happiness just thinking about it. The week flies by so fast that the time looking forward to it lasts so much longer. Another vacation tradition that I've tried to continue from my parents is finding a church for Sunday Mass wherever we are visiting. They insisted we stick to the Sunday obligation even though we were on vacation, which didn't always excite us as kids. My mom told us we could make three wishes every time we went to Mass at a new church, which encouraged us to go. It was like blowing out the candles on our birthday cakes -- times three. Nowadays, I truly enjoy finding new churches to visit, even just to walk inside and view the different statues, stained glass windows, altars, stations of the cross and crucifixes. It has always amazed me that no matter what Catholic church we are in anywhere across this great country, I could always follow along the sequence of the Mass and feel comfortable knowing the prayers, songs, when to sit or stand, and always being welcome to receive Communion. Our Catholic faith has such a blessed Tradition that makes our liturgies universal in that way. It's a joy to celebrate Mass in another state and be at ease knowing what to expect. It is also fun to experience some differences based on the culture of new places and to hear a new priest deliver the service and homily in his own style. Taking time out of vacation fun to attend Mass may not be easy as a kid, but now it truly is something I gladly anticipate and plan for. Another thing that changes in the summer for our family is attending Sunday Mass at an earlier time. In the dead of winter when we don't have much else to do on Sundays but be indoors, we tend to sleep in and go to late Mass. But in the warmth of summer we don't want to wait to begin our outdoor day so we are inspired to wake up earlier for morning Mass. It makes it fun to see different people who regularly go to these other Masses, and we hope we aren't "stealing" their seats the first several weeks when we sit in our "normal seats." The attendees and the music may be different; otherwise the liturgy is similar and the feeling of communal celebration the same. Knowing you have outdoor fun waiting for the family afterward makes it easier to motivate them to go earlier. We should all have the excited anticipation to want to receive Christ in Communion as often as we can. The grace that comes from being in the presence of God in His House and receiving Jesus inside us is a glorious blessing. There are many other fun things tugging at us in the summertime, but none can be as spiritually rewarding or fulfilling as spending an hour with God. As my children age they've come to appreciate the importance of maintaining our Sunday Mass obligation throughout summer not just because we parents say they have to. In fact, our oldest has developed a new habit of attending daily Mass or Adoration whenever he can as well, which has been an inspiration to me. Waking up earlier on a summer morning because my child wants me to share daily Mass with him fills me with greater anticipation and excitement than just sleeping in. Knowing this will most likely be our last summer to have him home with us makes it extra worthwhile.
Some other tips to get your children excited about attending church in the summer include:
Letting them light a candle afterward, helping them find the Station of Mary meeting Jesus, allowing them to walk up to Communion by your side, bringing the MagnifiKid to church so they can follow along the readings and do the puzzles, and of course promising them a treat afterwards. Sitting near the front when children are school age also helps them pay attention and see what is happening on the altar. Think about Zacchaeus and how badly he wanted to catch a glimpse of Jesus walking by but was too short to see Him from the side of the road, so he climbed a tree in bold, excited anticipation (Luke 19:3-4). Summers are a special time with children: ice cream stands, running through sprinklers and down slip-n-slides, watching fireworks together, attending county fairs, playing putt-putt, and many more sunny adventures both at home and on vacation. Plan events in advance so you all can talk about them in excited anticipation. And keep God in your trip by including Mass or a tour through a new church, making it seem exciting for everyone.
---
Copyright 2018 Colleen Mallette
About the Author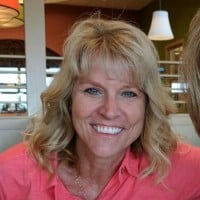 Colleen lives in Ohio and is the proud mother of three young adults. She loves being a full-time stay-at-home mom and a part-time bookkeeper for her husband. She likes to read, write, scrapbook, and volunteer, and is excited to use her talents to share God's love and the hope of His promises through CatholicMom.com. Colleen is co-author of "In God's Hands, Miracles in the Lives of Moms" and blogs at Colleen's Contemplations.