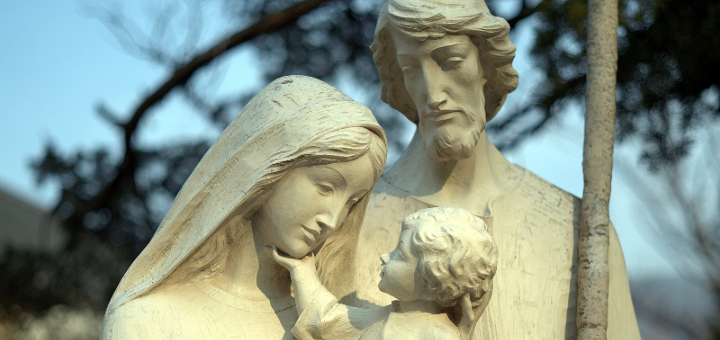 Image credit: Pixabay.com (2019), CC0/PD[/caption] In mid-August our Church celebrated the Assumption of Mary. As I sat in church that morning it was natural to think about Mary and what she means to me. For 25+ years I have prayed to her and my own Mom; first for the ability to become a mother, then for guidance to be a good mother, and many times for the strength, courage and wisdom to know the right words or actions as a mother. From the time I was a little girl I dreamed of a fairy-tale wedding and becoming a Mom: That was all I really wanted out of life. God blessed me with a loving husband and three beautiful, healthy, wonderful children that I have had the honor of raising and fulfilling my dream. But now I face the reality of being an empty nester, which means my role of daily mothering duties, both physical and emotional, are over. Sure there will be holidays and summers that the kids may return, but those are temporary, and as adults they won't need me in the same ways. Accepting this new phase of my life is difficult but a natural progression in the journey. Just as in the BC era (before children), my focus returns to being a good wife. I am grateful to have a husband to dote on and share these coming years with, while still maintaining an open, available relationship with our children. As I told our youngest before she left for college, my prayers were answered that I have lived long enough to see her off to her university. My own Mom died suddenly while I was a junior in college, which was such an unexpected tragedy. Yet I've always been grateful that I was already out of the home and for the most part independent when that happened. Since becoming a Mom myself, I always prayed to be there for my children through their upbringing and dependent years. I tried never to take for granted that I was healthy enough to do everything necessary as their mother while they grew up. Mary also lived long enough to see her Son Jesus move out of the house and on His own. But historians believe Joseph was already gone by this time because he was never mentioned during the three years Jesus ministered. Like my Mom, she never got to this stage of life I am in to have to hang up the diaper bag and return her focus on her spouse. There is a good likelihood that Mary's mother, St. Anne, also lived long enough to see Mary move out of her home. They married so young at that time that when Mary married Joseph and moved in with him St. Anne would also have been an "empty-nester." She probably only had her husband to care for, especially since Mary and Joseph took baby Jesus away to Egypt until he was a toddler. This makes her a new role model for us to look up to and pray to. She is the Church's patroness of housewives and grandmothers. I will never stop praying to Mary and my Mom, but there is comfort in having another strong, faithful woman to reach out to. We can seek comfort, guidance and wisdom from St. Anne in this next phase of life. The opening line of the prayer to her reads: "Good St. Anne, you were especially favored by God to be the mother of the most holy Virgin Mary, the Mother of our Savior." What a wonderful saint to plead to for our adult children and aging spouses. While turning to St. Anne in prayer we can also focus on the many blessings God has already granted in our lives, while also looking forward to a rewarding future in our new roles. We can fill our days with friends, activities, service opportunities, bible studies, daily Masses or rosaries, traveling and taking good care of our homes and husbands with joy and gratitude as long as God grants us! Being an empty-nester can be a positive, happy time of life with the right attitude and prayerful support of the saintly Moms who went before us. Ponder: Who do you know in your family that can also serve as an older Catholic role model as you go through different phases of life? Will you say a Rosary today in honor of St. Anne? Pray: Dear Mary and Anne, please watch over and guide us as we try to be the best mothers, wives, daughters, and grandmothers to those you have entrusted in our care. Thank you for your loving examples of service, humility and faithfulness and may we never forget to turn to you in times of doubt. Amen.
---
Copyright 2019 Colleen Mallette
About the Author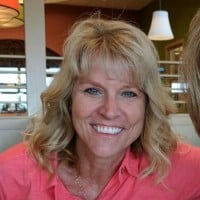 Colleen lives in Ohio and is the proud mother of three young adults. She loves being a full-time stay-at-home mom and a part-time bookkeeper for her husband. She likes to read, write, scrapbook, and volunteer, and is excited to use her talents to share God's love and the hope of His promises through CatholicMom.com. Colleen is co-author of "In God's Hands, Miracles in the Lives of Moms" and blogs at Colleen's Contemplations.