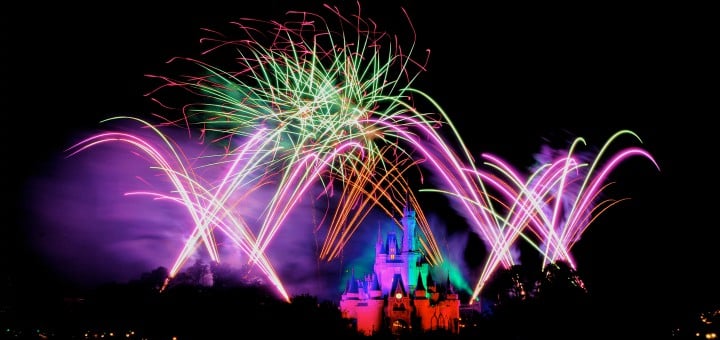 By Atiq Nazri - Walt Disney World Gallery Photo, CC BY 2.0, Link[/caption] When I was first married, every chore was romanticized. I loved going up and down the aisles of the grocery store choosing food to prepare for my husband. Even laundry was fun, as I collected any loose change and put it in what I called our "Disney World Bank." The money saved there would one day help finance a family trip to Walt Disney World. Even after having my first three children within three years and a day, I continued to save. When baby number 5 came along, I began to wonder if we would ever be able to save enough. Then baby number 7 turned out to be 7 and 8, and I knew there was not enough change in the world for us to go on a family trip to Disney World. Sometimes, I felt bad about not being able to provide my children with this opportunity, one that many of their friends and cousins experienced. But then I would think, "Which children of mine would I give up so that we could go to Disney World for a week?" Of course, none of them! (Nope, not even on their worst day, though the thought may have crossed my mind.) My husband and I might not ever be able to provide our children with my dream vacation. Still, we have given them life -- not just physical life, but through Baptism, spiritual life, too. Because of the great gift of this life, they have the chance to go to the most awesome place ever: Heaven! They may never meet Mickey Mouse, but they will meet God face to face. Indeed, Heaven is a gazillion times better than Disney! Melt-downs and tantrums happen at Disney World. Too much of a good thing, be it a twisty-turning ride or delicious food, can led to sickness. Exhaustion will creep up even in the midst such a wonderful time, and time-outs or naps just may be needed. Yes, even at Disney World, parents can get frustrated. In Heaven, though, there is no such thing as too much of a good thing. There are no tears, no sickness, no exhaustion, no time-outs, no frustrations. As it turns out, the happiest place on earth isn't on earth after all. Yet, we are on this earth so that we may reach it. Ultimately, that is why each one of us is here: to know, love and serve God in this world so that we may be happy with him forever in the Heaven. By teaching my children about God and their faith, by helping them develop a personal relationship with Jesus and His Mother, I am enabling them to reach our ultimate goal. Not a trip to an amusement park, but a life in Heaven. Whether you have one, two or ten children, if a fancy vacation is just not in your budget, keep in mind that the most precious opportunity we can give our children is the chance to go to Heaven. The most treasured gift we have given them is the gift of faith. Moreover, day trips to kid museums or the zoo, hiking adventures in a park, picnics by the water, camp-outs in the back yard are all memory-makers. We ought to celebrate any time we can spend with our children wherever we are. So, my family will rejoice when others are blessed with the occasion to meet the princesses and ride Space Mountain. Who knows, maybe one day, one of my children will take me to the Magic Kingdom with grandchildren in tow. In the meantime, I delight in the ten everlasting souls God has given me and my wonderful husband, knowing that there is a Kingdom that awaits us all!
---
Copyright 2018 Kelly Guest
About the Author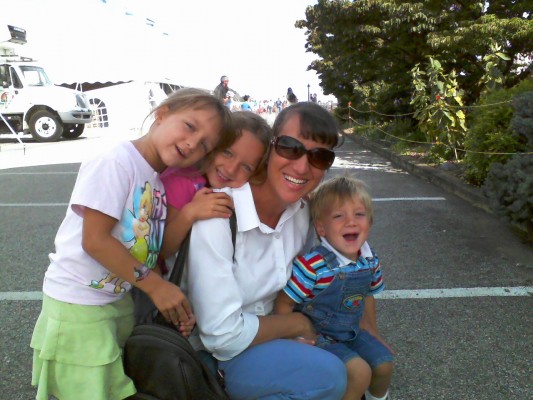 God has given Kelly lots of wonderful opportunities to follow Him. She was a Dominican Sister of St. Cecilia in Nashville, an education coordinator for a Catholic Charities' program for pregnant teens, a middle school teacher, a director of religious education and is now a youth minister. Her most challenging and rewarding calling, though, is wife and mother of ten children. What she has learned, she blogs at CatholicMom.com.