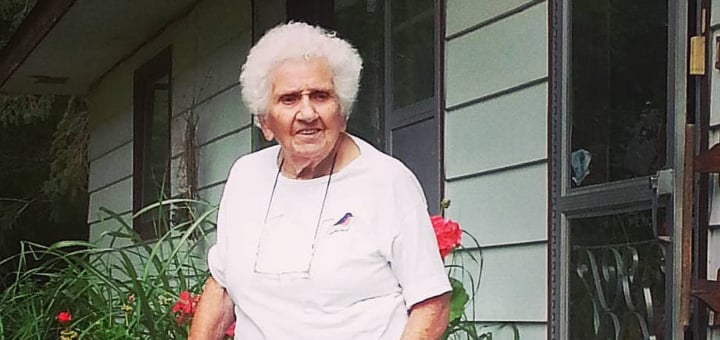 Copyright 2018 Elena LaVictoire. All rights reserved.[/caption] My Aunt Dorothy is the current matriarch of our huge family tree. At 99, she is the oldest surviving aunt of a family with 10 main branches representing four generations and hundreds of offspring. This past year Aunt Dot's robust health has declined somewhat. She lost her ability to walk and her eyesight is failing, but she is mentally sharp and she still has that great sense of humor. She is my late grandfather's youngest sister. By most summations, she would not count as a "close" family member. Yet she is very dear to me. So precious that for most of my life, I have put in the effort every summer to travel to upper Michigan to see her. We have also exchanged letters until this past year. I'm not alone. Many of my older cousins and their children drop in on Aunt Dot and have stories to share about her. I've been thinking a lot about her this summer. What did this woman in her tenth decade of life do to gain so much admiration from all over the family tree? Why do people travel from all over the United States every summer for a family reunion specifically to see her? Simply put: she cared, and she let people know that she cared. One summer, my mother rented a little cabin for my sister and me. We stayed there for a week, attending the reunion, swimming in the lake and sightseeing. We were going to leave very early on our last day. As we were packing up the car getting ready to leave at the crack of dawn, Aunt Dot pulled hers into the little road. She just wanted to wish us well, give us hugs and kisses, and get us to promise to come back next year. That little gesture made a big impression. But that was Aunt Dot. She put in the extra effort of writing a letter, sending a joke, or calling with encouragement. When she put out that extra dollop of effort, she endeared herself to us. That's the legacy of love that she has built for those of us who love her. Her example makes me want to send the card, make the call, or raise my hand to volunteer when it would be so easy and excusable NOT to! In a very real way, Aunt Dot has shown me how to be a true handmaid of the Lord. Her gracious "fiat" as wife and mother was evident. That she extended it to nieces and nephews is extraordinary. Her example of love was so simple: just endeavor to show and tell your friends and relatives that you care. I'll try Aunt Dot. Thanks for showing me how.
Do you have an Aunt Dot in your life? What has she taught you about leaving a legacy of love?
Copyright 2018 Elena LaVictoire. All rights reserved.[/caption]
---
Copyright 2018 Elena LaVictoire
About the Author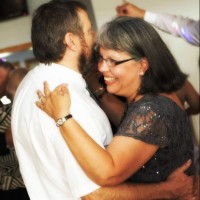 Elena LaVictoire is a graduate of Baker College and a retired medical transcriptionist. She is married and homeschooled six children. Elena is a public speaker on the topics of marriage, homeschooling, and confirmation preparation. She was also a contributing author to The Catholic Mom's Prayer Companion. Elena practices and performs with her flute and records with the Peace Together Choir. She blogs at MyDomesticChurch.com.