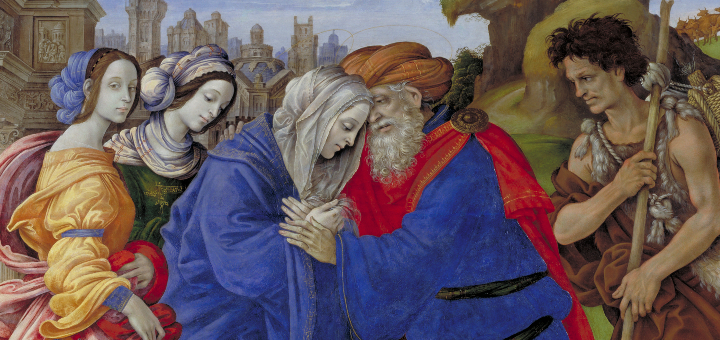 By
Giotto di Bondone
- ~, Public Domain,
Link
[/caption] Today we celebrate the parentage of the Blessed Virgin Mary in St. Joachim and St. Anne. We know little of Jesus' grandparents. Nothing about them is mentioned in Scripture. Though modern scholars disregard
The Protoevangelium of James,
where these two saints are mentioned, Saints Jerome and John Chrysostom believed the story to be true. It tells us of the couple's struggle with infertility and the shame they felt. They were scorned by their own neighbors. In desperation, Joachim decides to leave Anne and go to the wilderness to fast and pray. Anne remains at home wearing mourning clothes, overcome with grief. Anne's servant reminds her to trust in God, so Anne washes her face, changes into bridal clothes, and heads for the garden to plead with God to give her a child. Angels appear individually to the couple and tell them they will have a very special child, a daughter, who will give birth to a baby that will be known around the world! Joachim and Anne reunite at Jerusalem's Golden Gate to celebrate their long-awaited child. These two people can be called upon to intercede for married couples, expectant mothers, and married couples who are having a difficult time conceiving. They are the patron saints of cabinetmakers, Canada, housewives, and women in labor. They are role models for all married couples. Saints Joachim and Anne are the powerful intercessors for every marriage. Are you having difficulties in your marriage? Struggling with infertility? Are you and your spouse having a crisis of faith? Call on this faithful and loving couple to intercede for you in whatever you need in your marriage.
By
Filippino Lippi
-
smk.dk
and
soeg.smk.dk
, Public Domain,
Link
[/caption]
Download the novena to Saint Joachim and Saint Anne.
Praying the
Saint Anne novena
has even answered the prayers of those seeking a husband! It seems that, despite their anonymity, Saints Joachim and Anne are a powerful couple who can intercede for all of us.
---
Copyright 2018 Pam Spano
About the Author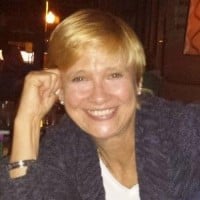 Pam Spano converted to the Catholic faith as an adult over 30 years ago. Her conversion story started when she sarcastically said to her Catholic boyfriend at the time, "I suppose if we were to get married, you would want me to convert." He thought for a moment and said, "Well, I am worried about your soul." And so the journey began ...