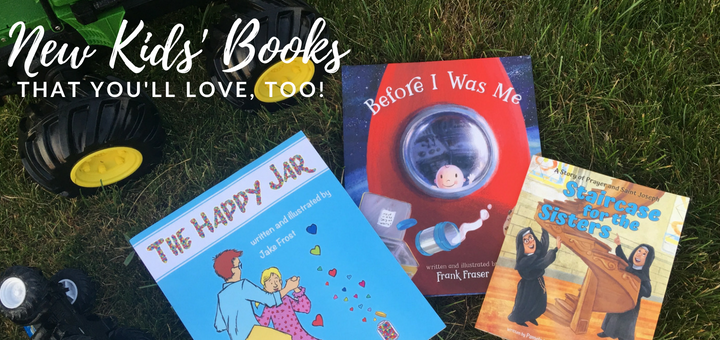 Copyright 2018 Sarah Reinhard. All rights reserved.[/caption] Summer's a great time to read ... in theory and in reality. When it's beautiful and mild outside, what better companion than a book? When it's unbearably roasty and incredibly humid, you can't beat the cool pages of nearly anything to go with your pool view or to tuck into the side of the truck hauling the hay wagons. (Or, if you're lucky, the chaise in the air-conditioned house!) We've been blessed that one of the things we have in abundance in our house, along with the dust bunny militia, is books. Books and books and more books: I'm not complaining. To some, they're clutter. It's no surprise, I guess, that my kids have become enthusiastic readers. Recently, I pried a few recent titles from their piles of page-turners to share with you.
Copyright 2018 Sarah Reinhard. All rights reserved.[/caption] Written by Pamela Love; Illustrated by John Joseph; Pauline Books & Media
"Many years ago in New Mexico, there was a school called the Academy of Our Lady of Light. Beside this school stood a beautiful new chapel. But this chapel was missing something important."
Thus begins a book that I may give back to my children ...or I may not. It's a delightful tale...and it's true. (And that, my friends, is one of the many reasons we can all revel in our Catholicism: The stories are true!) Turns out the builder the bishop hired failed to allow room for a staircase to the choir loft. Though the Sisters of Loretto had to be tough, living as they did in the frontier, but even they weren't going to scale a ladder to get to the choir loft. (For one thing, it wouldn't have been safe. For another...can you imagine?) How their predicament is solved is the treasure of the book. The illustrations are whimsical without being too cutesy, and I can't help but just love that there's a children's version of a novena (and a short explanation) in the back of the book, tying into the story. This is a book you'll treasure and want to reread. It's also a great story, and if you're ever in Santa Fe, go see it for yourself. (Truly, it's an amazing site!)
Copyright 2018 Sarah Reinhard. All rights reserved.[/caption] Written and illustrated by Jake Frost Do you have a place where you keep your happy memories? At the end of high school, as I was heading off to college, I started something I called a Happy Box. I placed little notes from my parents, clippings from the paper, and mementos from favorite events. I continued this through the early years of my marriage, and then, somehow, I stopped. I thought of my Happy Box reading Jake Frost's touching book. It has simple illustrations and a story that I could see happening in my house. As a parent, this story touches a chord, and makes me remember being a child and that I am still a child somewhere inside. Reading it aloud, I felt a wave of unexpected "Wait, what just happened to my voice and why is it suddenly dusty in here?" If you can read this with a straight face, more power to you. But don't think it's sad! Maybe, in fact, that's the very thing that gets me about it: It's not sad. It's moving and important and a prompt to all of us. Now go and read it for yourself, before I start getting all emotional...
Copyright 2018 Sarah Reinhard. All rights reserved.[/caption] Written and illustrated by Frank Fraser; Sophia Institute Press Here's a book that will make you smile with every turn of the page. It has all the ingredients of a great book cuddle on the couch: lovely illustrations, splendid narrative, and a thread of delight that weaves from beginning to end. The book takes place between a child and God, prior to the child being born or conceived (the book isn't clear on that, and it doesn't need to be). The discussion is one you might have had, as a child or as a parent. It paints God as a gentle, loving father without ever saying that. The illustrations may make you (or the child on your lap) giggle, and there are places where you may catch yourself wondering if your allergies are kicking in even though there's no pollen around. It's a good thing this is a hardcover book, because I have a feeling it's going to take some abuse in my house over the years ...
---
Copyright 2018 Sarah Reinhard
This article contains Amazon affiliate links; your purchases through these links benefit the author.
About the Author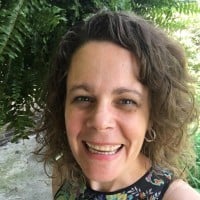 When she's not chasing kids, chugging coffee, or juggling work, Sarah Reinhard's usually trying to stay up read just one…more…chapter. She writes and works in the midst of rural farm life with little ones underfoot. She is part of the team for the award-winning Catholic Mom's Prayer Companion, as well as the author of a number of books. You can join her for a weekday take on Catholic life by subscribing to Three Shots and follow her writing at Snoring Scholar.